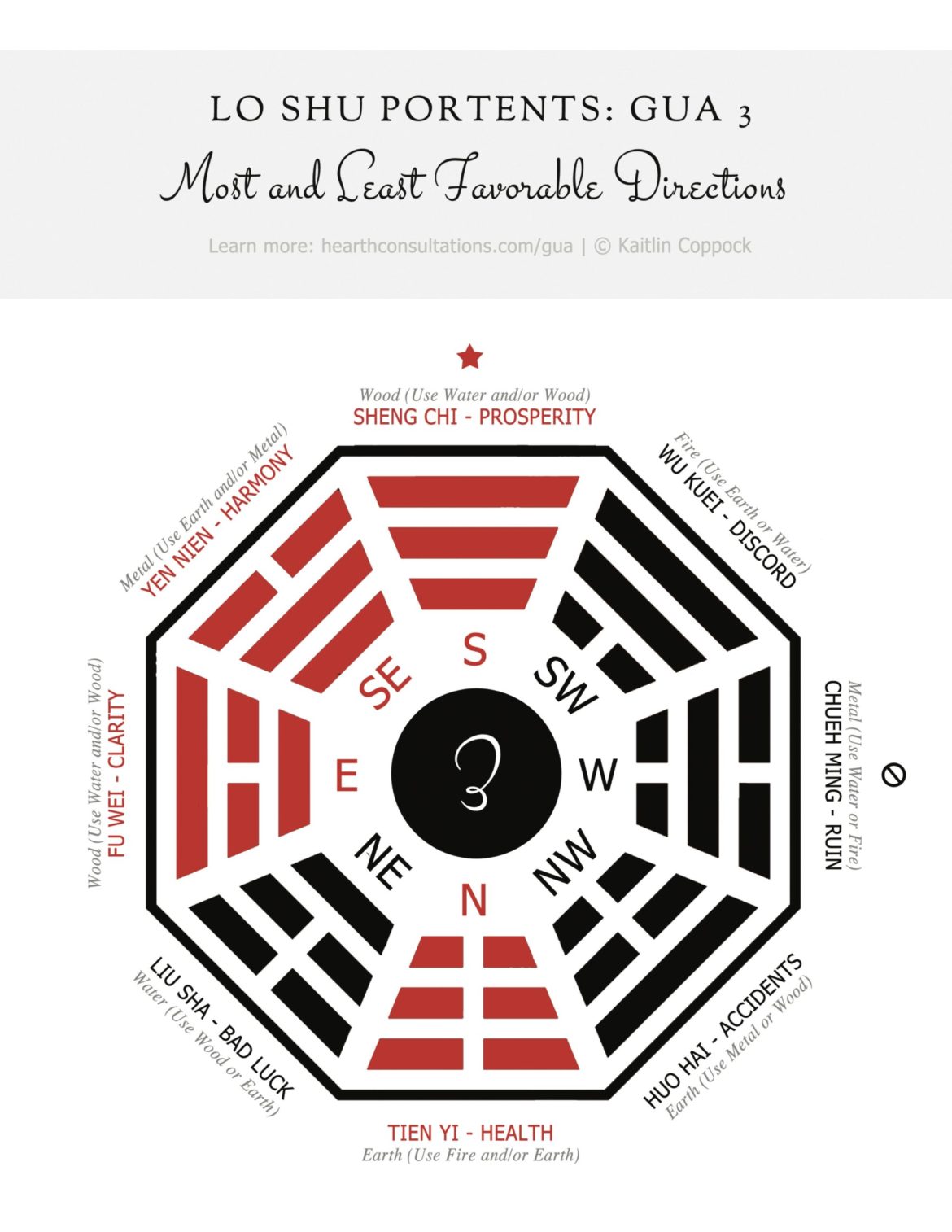 On Way-Finding via Failure + Your Best Directions According to Classical Feng Shui
This was posted as a Facebook thread on October 13, 2018. It was added to this website, Instagram, and Twitter on January 15th, 2019.
If this type of practical esoteric content appeals to you, get it in real time by connecting with Sphere + Sundry's social media profiles…
This mindstream article began as a Facebook post sharing an old but useful article I had written in the era of a bygone enterprise. I was reminded of it again on a Twitter thread and wanted to add it to the website…
Once upon a time I did a year long classical feng shui training, specializing in the form of geomancy that analyzes and delineates the energy of landforms and geographical features.
Along the course of finding my way, in Los Angeles (the second time!), I tried my hand at professional feng shui consulting under the shingle of Heaven & Earth Consultations.
Like astrology, it wasn't a comprehensive enough fit for the totality of my orientation, so it didn't stick, but some useful articles resulted — including this one, which tells you the most (and least) auspicious directions, according to your gua number.
Gua numbers are calculated by birth day, time, and location, and are a bit of a cross between numerology and astrology, in relation to the Chinese 5-element system. These are broken into two groups, East Life and West Life, which can be likened to the diurnal (daytime) and nocturnal astrological sects.
I am sharing this for two reasons —
It's useful and cool information that you can easily apply in your own home and ritual activities.
To point out a "failure" of a project that was an essential aspect of my development, which led to what I'm doing today.
Every skill you've ever learned, every project that never took off, every attempt to offer yourself to the world, is leading SOMEWHERE…
We don't always know where that is, or how it'll manifest.
The point is the expression of yourself, and becoming the living embodiment of your passions and interests, so much of the time and in such a way that the world can't help but embrace you for it.
Every failure, every misstep, is STILL a step in the right direction. I spent YEARS anguishing over not knowing my place in the world, and not having a direction — trying SO HARD, doing what at the time felt like spinning my wheels.
If I could go back and talk to myself (not that I would have believed me!), I would say —
You're doing everything right.
I promise.
Keep trying.
You don't know it yet, but it's working,
and you're getting there.
If you're TRYING, you're on the right track.
Just
don't.
stop.
trying.
Keep going,
and you'll get there.
I promise.
.
.
.
.
.
.
.
.
Take a deep breath while that sinks in
.
.
.
.
.
.
.
.
Deeper
.
.
.
.
.
.
.
.
Deeper still
.
.
.
.
.
.
.
.
Until you BELIEVE it…
feel it in the core of your being
.
.
.
.
.
.
.
.
I promise.
.
.
.
.
.
.
.
.
Here's that gua article I "failed" about.
Did I mention I also trained as an Ericksonian hypnotist?