The Full Pisces Moon of 2018 brought us much-needed respite after a difficult season of three subsequent Eclipses and other hard transits. The Full Moon itself was in the first decan of Pisces conjunct the fixed star Fomalhaut, but Luna was in almost exact aspect to Saturn and Uranus, which harmed her significations and put a damper on an otherwise excellent election.
The next day, however, the Moon departed from the malefics as she made her approach toward a trine with Jupiter and conjunction to Neptune, the planet of psychism, altered states, and permeability, which modern astrologers assign as the ruler of the sign they both occupied, Pisces.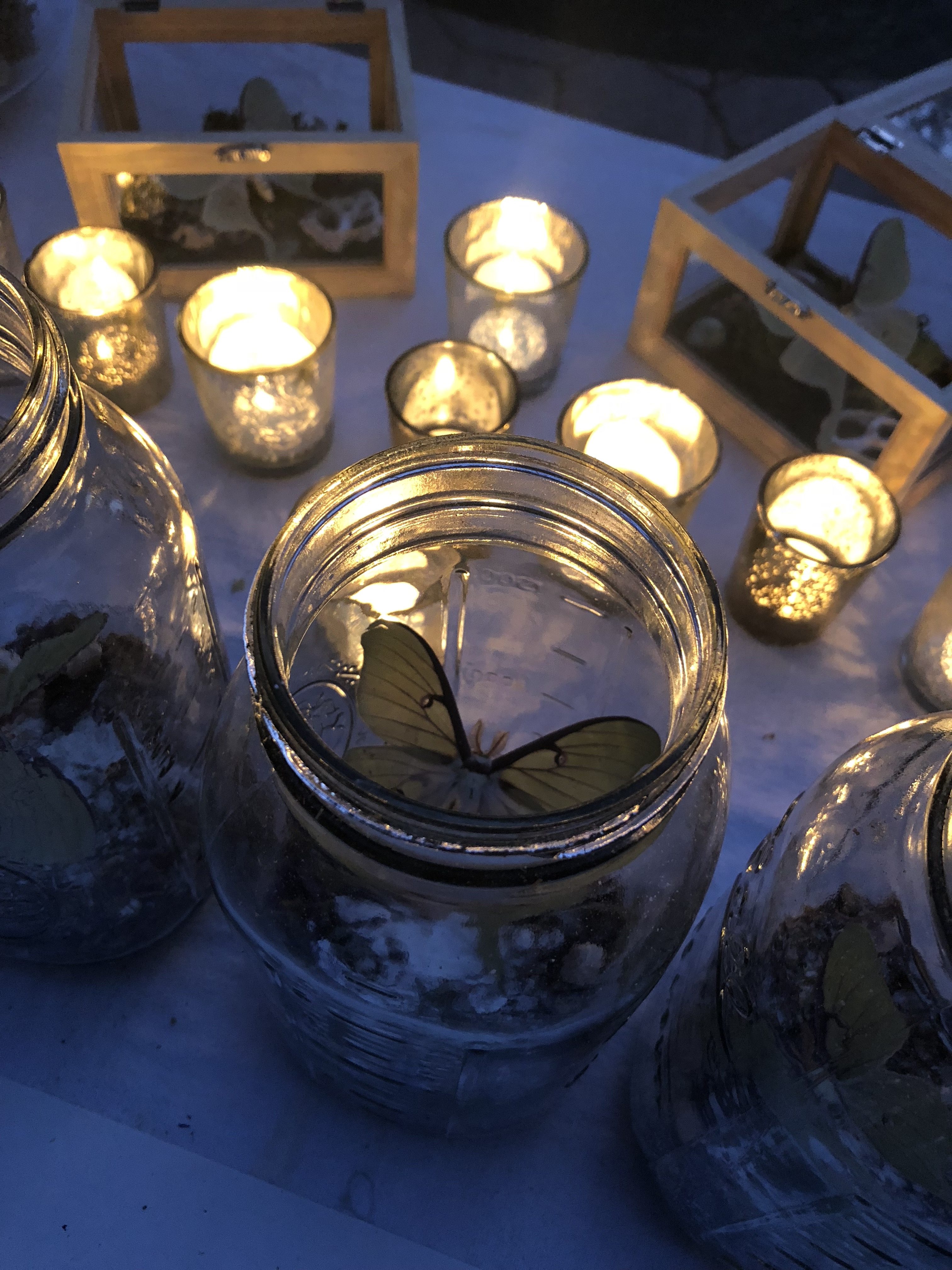 Sphere + Sundry employs traditional rulerships, but also understands that the recently discovered outers do have an effect on the chart and resonance with certain signs and topics — Neptune and Pisces certainly empower one another's significations, and Luna at her fullest and juiciest certainly held the power to manifest all its potential.
But what does that potential hold? This is clearly a specialized charge to tap, not recommended for generalized Lunar remediation. The Moon has a special relationship to water signs, as evidenced by her role as the prime mover of oceanic tides, but isn't technically dignified in Pisces.
These offerings are incredibly strong and instantly altering, inducing a light trance state simply by holding them or being in their presence. Their charge opens avenues of subtle and psychic perception as it pulls you away from mundane and worldly matters, as if caught in a gentle, almost chemically induced riptide, being pulled into the depths of the oceanic void wherein all things are possible. The real is unreal, and the unreal is made manifest — the veil is rendered, and Otherworlds become ours to explore.
For those looking to enhance their psychic abilities and perception, increase their mediumship ability, engage in astral journeying and lucid dreaming, or take their seership to new heights (or shall we say depths?), this series is second to none.
These offerings act as hypnotics, trance-inducers, visionary aids, and dream potentiators, but benefit tremendously from intentional steering on behalf of the operant. Left to their own devices, they will cast you into the oceanic voidscape where you can pleasantly drift, but guided, they can unlock entire treasure troves of knowledge and gnosis that would otherwise remain unexplored.
Use as a ritual primer to enhance your connection with the subtle and ability to conjure imagery. Apply before bed or keep on the bedside to enhance dream states and recollection. This series is good for psychics, mystics, mediums, artists, hypnotists, and anyone who benefits from tapping subtle forces and altered states to do their thing.
As one would expect from a series charged with the erosion of boundaries and set in a dual-bodied sign, Sphere + Sundry welcomes more featured collaborators than ever before.
First and foremost, the premier artisanal esoteric perfume house Black Phoenix Alchemy Lab, by the superior snoot and talented hand of one of our favorite Pisces, Elizabeth Barrial, who conjured a custom perfume oil that is nothing short of enchanting.
We also celebrate the return of Tony Mack, talismanic jeweler extraordinaire, who brings his talents to bear in the form of talismans and pendants derived from an ancient Greek coin depicting Triton, the son of Poseidon, circa 370BC.
And for the first time, a local Native American artisan heralding from the Cow Creek Umpqua tribe, Jason Potts, who handcrafted three dream catchers during the Pisces Moon, which were then consecrated with the rest of the Moon-Neptune offerings.
As always, elections are chosen in consultation with handsome manstrologer Austin Coppock.
This series presented more opportunities for creative expression and longer projects than most, since while the consecration window was small, the ambient charge featured heavily all day. Given that the series was constructed under the auspices of the Full Moon's phase in a sign ruled by and in aspect to the greater benefic Jupiter, these items are good for manifestation and have a protective quality that will help keep seekers safe along their way.
Anointing Oils, Available, Moon-Neptune in Pisces, Sold Out

Blue lotus, mugwort, oyster mushroom, salt water pearl, chamomile, myrrh, and silver leaf were ritually combined in liquid coconut oil with other ingredients sympathetic to the work under the auspices of the Full Pisces lunation of 2018, aspecting Jupiter and conjunct Neptune. An intact Lunesta moth was submerged in each bottle, which dissolved in the mixture to become as the patron spirit of this oil, delivering messages and assisting in etheric transport. This oil can be used as a ritual or channeling primer, in order to enhance subtle perception, psychism, mediumship abilities, and seership. It induces an altered trance state which promotes visionary capacity and helps gain access to the other realms, which can assist with communication between the self and non-human or deceased entities. It can be used before bed to vivify dreams, enhance recall, or — intentionally guided — empower lucid dreaming. Arrives in your choice of standard 1/2 oz glass vial for $63 (with an optional Dropper Cap Kit), or 10 ml roll-on w/ Mother of Pearl rollerball for $51

$

51.00 –

$

63.00