Regulus marks the Heart of the Lion in the constellation Leo, though due to the natural course of precession the star transitioned into the first degree of tropical Virgo in September of 2011, making it possible to call (and to capture) its elevating, purifying, and esteem-promoting light from the Moon's place in showy late-Leo, or the flaxen fields of the Zodiacal Virgin.
This allows the AstroMage a certain flexibility most stars farther removed from sign boundaries do not possess, since stellar workings typically require Luna to have a ≤ 2° orb between Her and the stellar Power being ushered into our Sublunary realm.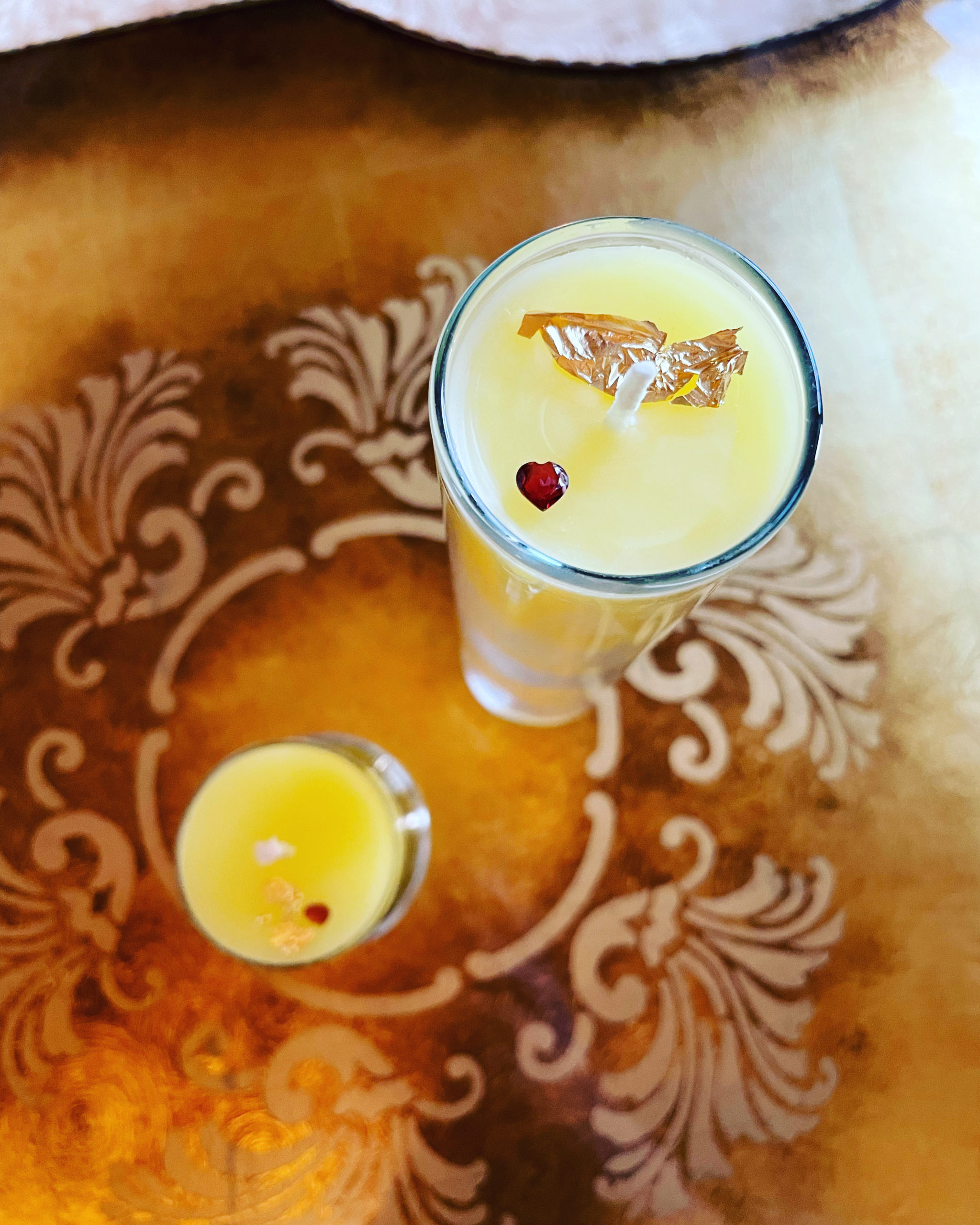 Regulus is the most Regal of the four Royal Stars, of which there are four. It is considered the Watcher of the North, which opens the way for interesting magical opportunities using Royal Star materia to call Spirits associated with certain directions, make offerings, or invoke the directions directly.
Cœur Leonis is also a member of the fifteen Behenian Fixed Stars, with a reputation as a productive and powerful aggrandizing influence. It builds a deep, core confidence un-reliant on external validation, which, funnily enough, magnetizes external validation to it, bestowing upon its favored children a Crown of Spotlight.
The star is supremely Solar in nature, and having to do with Nobility, Leadership, and Sovereignty. In right accord with the Doctrine of Signatures, it shines at a luminosity exactly 360 times greater than that of our own Sun, but also has a sympathetic relationship with Jupiter given its benefic and generous nature, and to a lesser extent, Mars, for its ability to bring triumph.
The election for Regulus III sought to magnify its wise Jupiterian properties and minimize Martial interference, helping draw the most benefic results possible and safeguard against the violence and upset Regulus can otherwise — in less careful elections — bring.
The results are incredible… deep, glowy, and warm.
Cozy, even! Regulus even an introvert can love…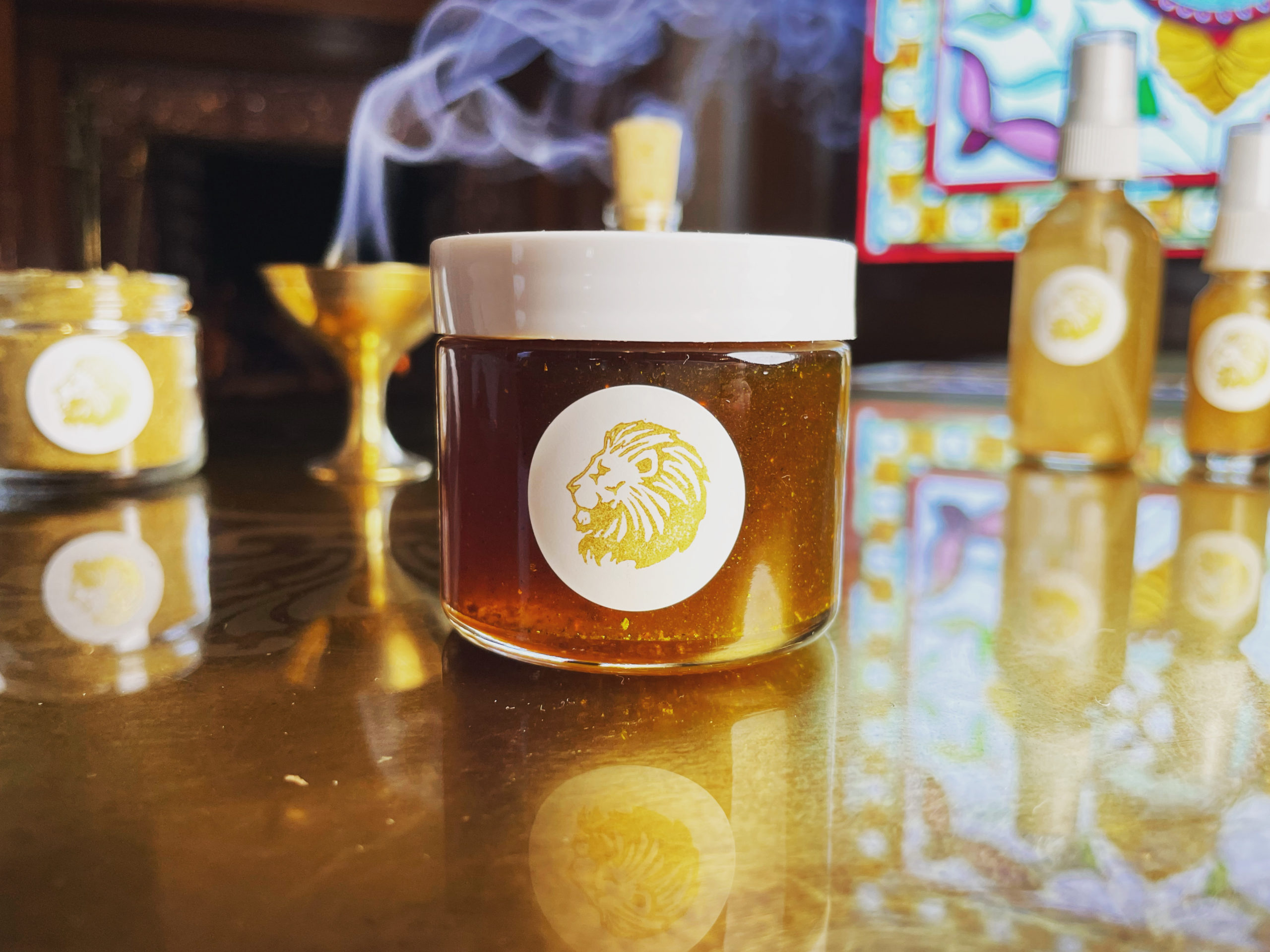 Similarly to Mars in Scorpio, the election for this series didn't work for any of our usual collaborators, and might not even seem that amazing at first blush; but it was chosen in consultation with Sphere + Sundry's electional architect Austin Coppock because of a rare and powerful yoga (a la Quicksilver Tongue) formed between Luna-Regulus and Jupiter-Fomalhaut. In his own words —
Regulus gives recognition, elevation, and banishes melancholy. Yet it can do this in a range of different ways, as attested to by its connection to the planetary natures of both magnanimous Jupiter and aggressive Mars. The goal in this particular operation was to minimize the loud, potentially obnoxious input of Mars while maximizing the star's entanglement with gentle, wise, and confident Jupiter.
Thus, the Moon in this election is configured tightly to Jupiter, which is in a place of glorious potency, with much to give. The big planet is in its own sign, Pisces, angular in the 4th, and rules the Ascendant. Furthermore, Jupiter is here conjunct another royal star, Fomalhaut, further amplifying its strength.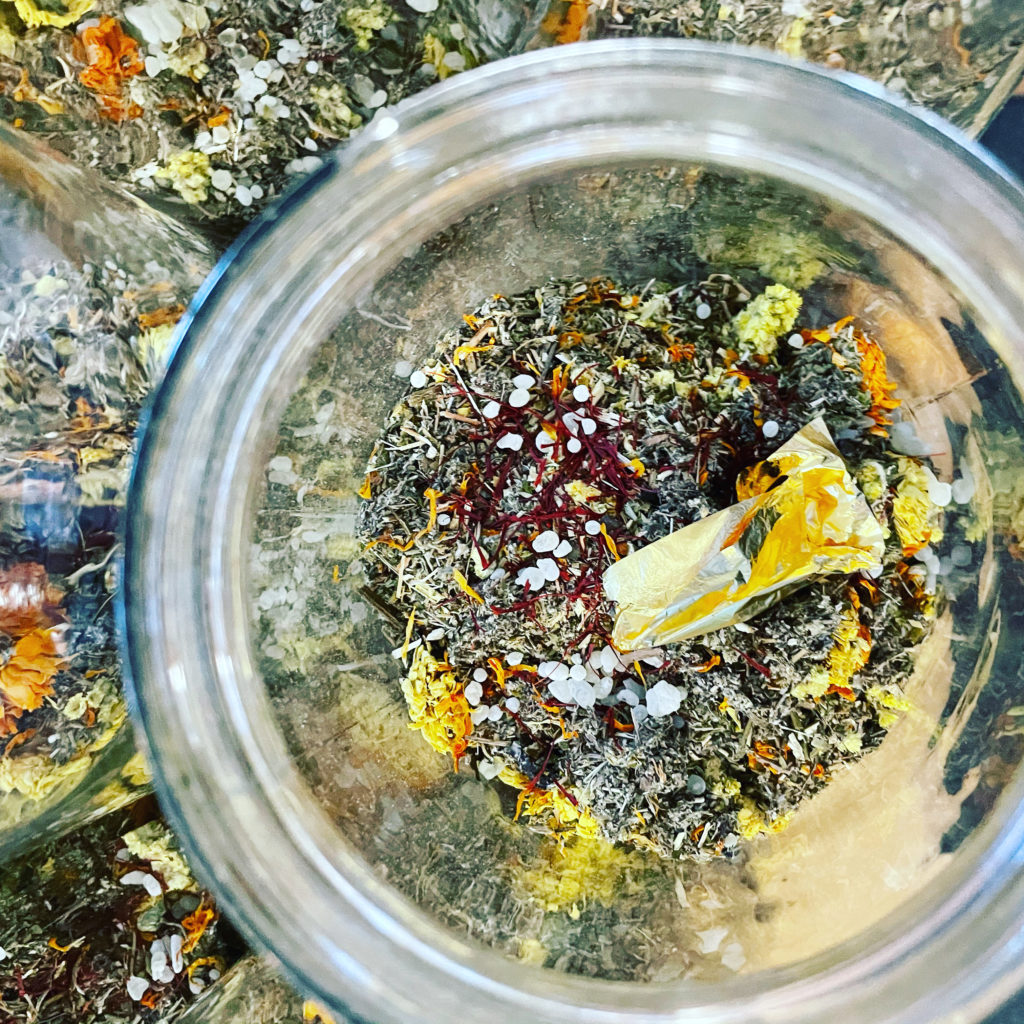 Jupiter-Moon are the subject of constant praise and high expectation in Hellenistic texts. The Moon and Jupiter's relationship is also the basis of the quite fortunate Gaja Kesari yoga. The Sanskrit "Gaja Kesari" translates to "Lion-Elephant," and gives happiness and success by combining the unbothered confidence of the elephant with the goal-orientation of the powerful lion. At minimum, it requires the Moon and Jupiter to be in angular aspect to one another. These conditions are met in this chart, and far exceeded, as the angularity of the Moon-Jupiter pairing recurs from the viewpoint of both the Ascendant and the Sun.
Regulus, Cor Leonis, is the Heart of the Lion, but this particular operation partakes deeply of elephantine Jupiter's wisdom and unbothered confidence.
In addition to the close entanglement with Jupiter, the Moon in this chart is, crucially, conjunct the star Regulus within fractions of a degree. Though falling away from the MC, Luna is solidly in the whole sign 10th, and is possessed of good light, waxing, increasing in speed, and ascending high in northern latitude. It is also, of course, the Hour of the Moon, as it is only by the grace of her silver light that the radiance of distant stars is granted full access into our little terrarium.
Oh Royal Regulus!
Plant a portion of thy star-fire in our Hearts
Grant us thy azure, melancholy-banishing flame!
Restore to us the memory and favor of our Divine Ancestry
For we are the forgetful great-grandchildren of the Gods themselves
Shine upon what is Great, Good, and Wise in our Works
Let our rise inspire, and our radiance nurture
A victory for the World in which we dwell!
—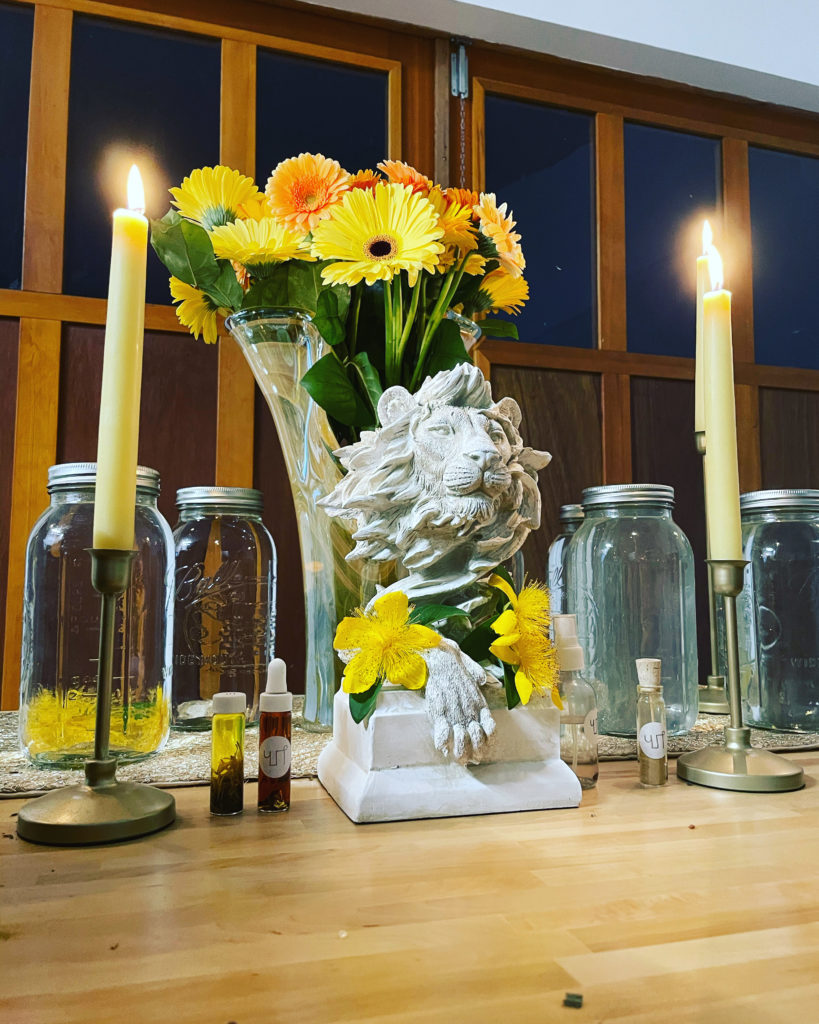 The Lion-Elephant energies present very strongly in the feel and effects of this series, offering a grounded stability and deep, sure footed steadiness that rarely comes aerated by so much GD light and luminosity.
You get all this glorious, uplifting, feel-good Regulus — which longer-term Sphere + Sundry clients will be familiar with from our first and second series — but with a side of fortifying gravitas, depth, and self-assuredness that will NO DOUBT produce beautiful, long-lasting, and life-changing results in the lives and ego-development of those who partake.
Upon personal application, Regulus brings a profound sense of clarity and cleanliness, wholeness and wellbeing, and is one of the finest astral medicaments for the washing away of melancholic + anxious states.
The charge here is protective, determined, and grounded, yet weaves brilliance and shine throughout all it touches, elevating, healing, and fortifying the Heart, Body, Mind, and Spirit.
Similar to Immortal Heart, in that it offers a distinct sense of personal security/ safety, BUT ALSO, in a very bizarre way, Aldebaran, for how it "beefs up" the auric body, reinforcing self-determination. But without the grieving and anti-social "bull in a China shop"-ness, respectively.
Very wearable and downright enjoyable as an unadulterated, singular influence, but layers well with pretty much every other series.
For those who have a difficult time engaging Solar materia directly, Regulus can be easier to metabolize, offering similar benefits without pinging the pain-points which stem from natal Solar deficits (thread). A bit of a bypass and wonderful hack, at least according to this Regulus-loving 12th house Libra.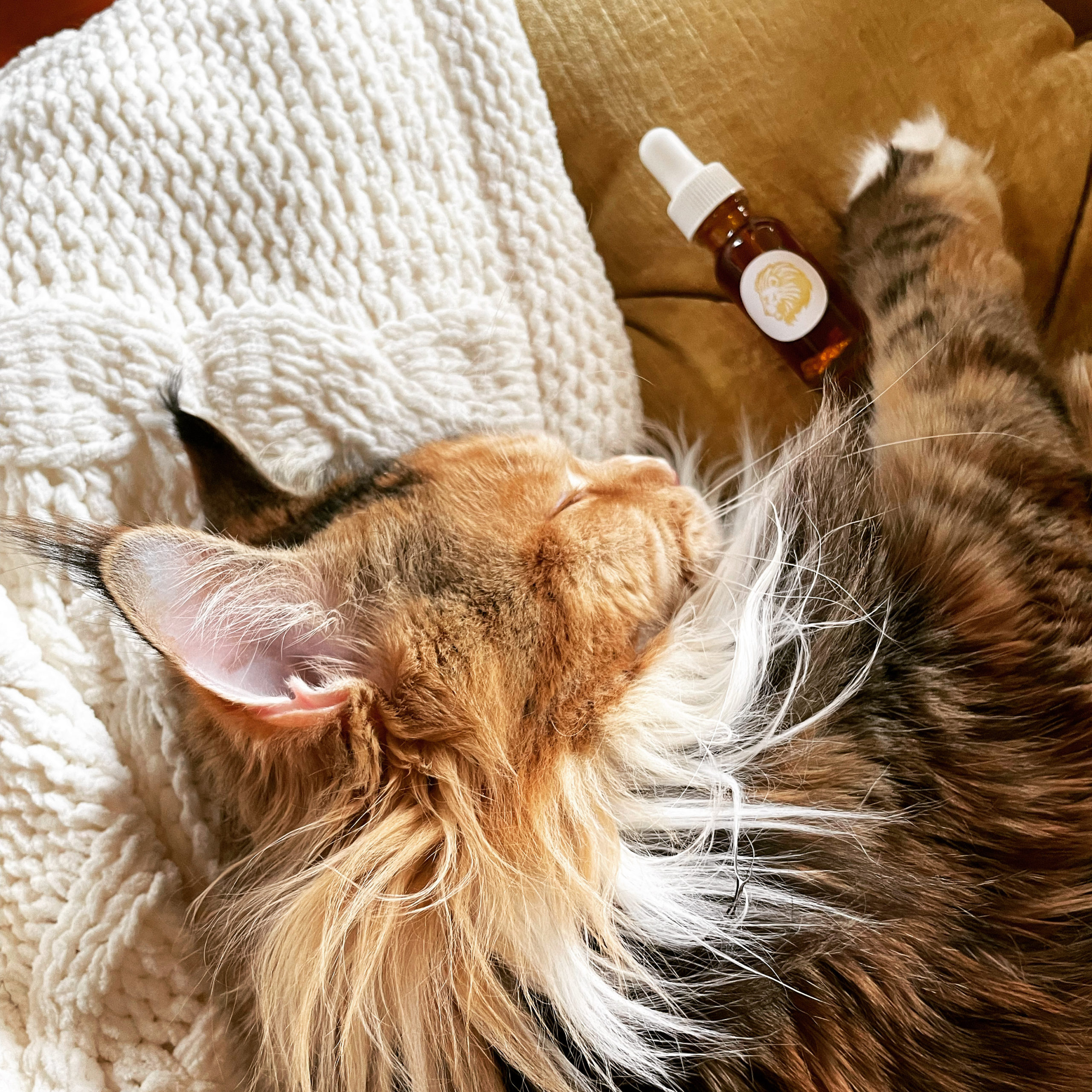 Wear or invoke Regulus to shine more brightly and exude self-confidence, especially whenever you need to stand in your own power and showcase value, competence, and charisma in the eyes of yourself and others. In a time where Solar virtues are so heavily rewarded, and where market, media, and social forces are waging constant war against individual self-esteem, Regulus is most excellent medicine indeed.
Supports success, promotion, visibility, authority, leadership, and personal coherence, with higher potentials to highlight and heal patrilineal damage, bodily acceptance, and issues of self-doubt, self-hatred, or fear of being seen.
On an energetic level, Regulus opens and activates the heart center, and is thought to promote healthy heart function, circulation, and assist in deeper breathing. Attention may be called to tightness in the chest as Regulus takes root in the vessel, loosening and relaxing the ribcage over time.
Aside from qualities that can appear initially as self-serving, Regulus also teaches how to empower and appreciate others by connecting us with our own Divine Sovereignty, and seeing that same potential in third parties.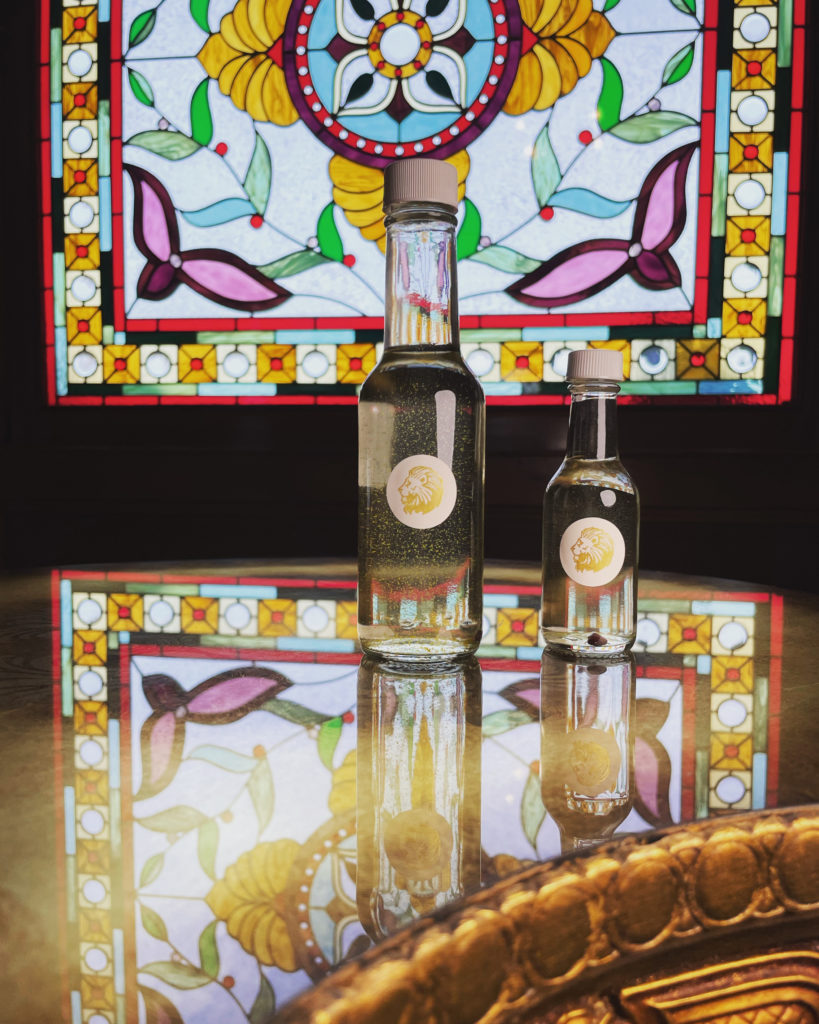 It's easier to honor and celebrate the uniqueness of those around us when we're illuminated by the awareness of our own self-love, and in that way, Regulus can function as anti-venom for jealousy, covetousness, and comparison. When we fully perceive and embrace the nature of our core selves, throned comfortably in the Cathedral of the Heart, security, generosity, and admiration without contest become truly possible.
Side effects of Regulus exposure include drawing more people into one's own orbit (in addition to kitties!), boosts in the ability to cast glamours and to fascinate, and a drive to center one's own needs first. Excessive levels can beget an overly-inflated sense of self-importance and egotism, but that's less an issue with this election than others. Primarily, it supports the healthy ego development necessary to light our way and works in a less-than-kind, imperfect world.
Riding alongside this release, Elizabeth Barrial of Black Phoenix Alchemy Lab and Twilight Alchemy Lab offers us a Yuletide haul of Exalted Sol perfumes from 2021's Aries ingress.
LOGISTICS: Shipping has already begun for Plus Members and will continue nonstop until all orders are out the door! With 4 or so elves packing simultaneously, our fingers are crossed many of these (domestics, at least) will arrive in time for Christmas and the New Year.
Gratitude to the Sphere + Sundry Team, and our beloved Clients, for making all this possible ❤️
Each order includes basic instructions for use, timing suggestions, and prayer, alongside an invitation to our warm and welcoming Client Community. As always, the electional chart is in the photo gallery for each offering.

Exalted Sol, Regulus III, Talismanic Perfumes

There was a great Sun in Aries election on the day of the 2021 Aries ingress... We had originally planned to create a full new series, but since we already had so much Exalted Sol on hand, last minute I pivoted to just making

Kolonías

+ etching talismans for personal use instead (never get to do that anymore!). Elizabeth Barrial of

Black Phoenix Alchemy Lab

and

Twilight Alchemy Lab

chose to still work the election, so the fruits of those labors are riding alongside our Regulus III release as a Yuletide gift from BPAL to us all! 🎁 There are 7(!) talismanic perfumes to choose from...

This subseries of condition oils were crafted and blessed under the auspices of Exalted Sol in order to amplify and direct their power. They are fiery and vibrant interpretations of the concepts that they embody, vigorous, bold, and dynamic.

EXALTED SOL: CONFIDENCE

This is an oil that gilds one's outlook with all the assurance and conviction of a yellow star in its prime, banishing shadows of doubt. This oil assists in affirming faith in oneself and one's place in the cosmos.

Frankincense essential oil and tears (Boswellia sacra), safflower (Carthamus tinctorius), vanilla absolute and bean (Vanilla planifolia), bay leaf from the TAL garden (Laurus nobilis), rue essential oil, leaf, and flower from the TAL garden (Ruta graveolens), benzoin absolute and resin (Styrax benzoin), rosemary from the TAL garden (Rosmarinus officinalis), clove bud and essential oil (Syzygium aromaticum), balm of gilead (Populus balsamifera), beeswax absolute (Cera alba), cinquefoil (Potentilla recta), and sweet orange essential oil and peel from the TAL garden (Citrus sinensis).

EXALTED SOL: GOOD HEALTH

This is an oil for attracting and amplifying Solar blessings in all wellness-related pursuits, imbuing one with the light of awareness and understanding that will assist in tending to such matters. This oil is particularly well-used in sports and victory in physical pursuits.

Frankincense essential oil and tears (Boswellia sacra), calendula flowers and herbal infusion (Calendula officinalis), safflower (Carthamus tinctorius), rosemary from the TAL garden (Rosmarinus officinalis), bay leaf from the TAL garden (Laurus nobilis), juniper berries and essential oil (Juniperus communis), eucalyptus leaf and essential oil (Eucalyptus globulus), cedar berries (Juniperus monosperma), Nepalese palmarosa essential oil (Cymbopogon martini), and European ash bark (Fraxinus excelsior).

EXALTED SOL: FEARLESSNESS

This is an oil for seeing clearly in all directions, affording fears no refuge and eliminating the places where they may gather and grow.

Ginger root and essential oil (Zingiber officinale), frankincense tears (Boswellia neglecta) and essential oil (Boswellia sacra), dragon's blood resin (Daemonorops draco), Spanish saffron threads (Crocus sativus), tonka bean (Dipteryx odorata), rose geranium essential oil (Pelargonium graveolens L'Hér), black pepper essential oil (Piper nigrum), clove bud and essential oil (Syzygium aromaticum), borage from the TAL garden (Borago officinalis), pink peppercorn (Schinus terebinthifolius), and calendula flowers and herbal infusion (Calendula officinalis).

EXALTED SOL: GLORY AND FAME

This is an oil for bedecking oneself in the Sun's reflected radiance, imparting a radiant, powerful sheen of golden glory that will catch others' attention and inspire them to raise you to greater heights.

Frankincense essential oil and tears (Boswellia sacra), calendula flowers (Calendula officinalis), European ash bark (Fraxinus excelsior), sweet orange essential oil and peel from the TAL garden (Citrus sinensis), orris root and absolute (Iris germanica), Australian sandalwood essential oil (Santalum spicatum), bay leaf from the TAL garden (Laurus nobilis), ginger root and essential oil (Zingiber officinale), fir needle essential oil (Abies balsamea), valerian root from the TAL garden (Valeriana officinalis), Egyptian neroli essential oil (Citrus aurantium var. amara L.), and bay rum (Pimenta racemosa).

EXALTED SOL: INCANDESCENT WEALTH

This is an oil for one who wishes to be showered with financial blessings, both at work and at rest. The Sun offers its light and warmth so magnanimously, but accepting this abundance may run counter to our nature. Meet Sol halfway with this declaration to receive and distribute its sparkling generosity, serving as a conduit for the flow of currency.

Calendula flowers and herbal infusion (Calendula officinalis), safflower (Carthamus tinctorius), frankincense essential oil and tears (Boswellia sacra), cinnamon bark and essential oil (Cinnamomum verum), nutmeg essential oil (Myristica fragrans), lemon balm essential oil and leaf from the TAL garden (Melissa officinalis), pine needle essential oil (Pinus sylvestris L.), basil essential oil and leaf from the TAL garden (Ocimum basilicum), lemon peel and essential oil from the TAL garden (Citrus x limon), Western red cedar essential oil (Thuja plicata), vetiver essential oil (Vetiveria zizanioides), irish moss (Chondrus crispus), blue vervain from the TAL garden (Verbena hastata), and fossilized amber oil (Oleum succini). Please note: this oil contains pulverized pyrite.

EXALTED SOL: SPLENDENT JOY

The Sun's light may only reach so far, but its influence can be felt and reflected from deep within. This is an oil for forming emotional bonds with what this mighty luminary symbolizes: the light of awareness, the warmth that comes from proximity to vast sources of energy, the gravitational arc that establishes a smooth sense of continuity and ensures that our progress will be inevitable.

Frankincense essential oil and tears (Boswellia sacra), calendula flowers and herbal infusion (Calendula officinalis), safflower (Carthamus tinctorius), carnation absolute and petals from the TAL garden (Dianthus caryophyllus), camellia oil (Camellia oleifera), acacia bark and gum (Acacia seyal), gardenia petals from the TAL garden (Gardenia jasminoides), Bulgarian rose absolute (Rosa x damascene), sweet orange essential oil and peel from the TAL garden (Citrus sinensis), apricot kernel oil (Armeniaca vulgaris), lemon balm essential oil and leaf from the TAL garden (Melissa officinalis), betony leaf from the TAL garden (Stachys officinalis), vanilla absolute and bean (Vanilla planifolia), fossilized amber oil (Oleum succini), and helichrysum essential oil (Helichrysum italicum).

EXALTED SOL: PROTECTION

This is an oil for repelling the darkness, affording no cover to unseen foes or malefic intentions. An appeal to this celestial guardian, the source of radiation which blessed our planet with life, to oversee our safekeeping so that we may flourish under its care.

Frankincense essential oil and tears (Boswellia sacra), angelica root and essential oil (Angelica archangelica), Solomon's Seal root (Polygonatum biflorum), coriander seed and essential oil (Coriandrum sativum), rue herb and essential oil from the TAL garden (Ruta graveolens), hyssop essential oil and flower from the TAL garden (Hyssopus officinalis), dill seed and essential oil (Anethum graveolens), marjoram leaf and essential oil (Origanum majorana), olive leaf (Olea europaea), Moroccan rose absolute (Rosa x damascene), juniper leaf, berries, and essential oil (Juniperus communis), agarwood (Aquilaria malaccensis), and calendula flowers and herbal infusion (Calendula officinalis).

Offered in a 5 ml amber apothecary bottle for $45 each

$

45.00 –

$

315.00