Available, Fomalhaut (+ Jupiter), Kolonías, Waters

Grain alcohol and Mt. Shasta water, married to freshly harvested ocean water and colloidal gold during the height of Sphere + Sundry's

Fomalhaut-Jupiter

election. Seaweed absolute, organic essentials oils, and aquamarine. Shake well before application. Perform the following cleanse to prepare the vessel and sensorium for esoteric exploration, to facilitate depth and discovery. Use to anoint the hands and increase spiritual and magical authority, or before trance, commanding, and divinatory work. Add to essential oil diffusers for a background effect. Using Kolonías before the application of other materia potentiates its influence, providing a clean energetic state primed for the aims of each series' arcana.

Turkish colognes

are often sprinkled upon the hands before entering households and business establishments, providing natural sanitation and also a delightful scent. ⠀ ⠀ Sphere + Sundry's talismanic Kolonías can be used in such a way, or as Celestial Florida Waters for energetic cleansing - promoting clarity and way-opening, as life demands or before ritual. ⠀ ⠀ Doing the following makes it difficult for nasties to glom on or penetrate the auric body, and establishes a clean slate which potentiates the efficacy of other materia…⠀ ⠀ Shake well to integrate and disburse organic essential oils, colloidal metals, and botanically derived colors.⠀ ⠀ Quick Kolonía Clearing Protocol ⠀ ⠀ Sprinkle about a half teaspoon onto the palm of the hand and gently rub both together for 5-10 seconds, coating tops and bottoms. The hands can float 2 inches from the body or lightly skim it.⠀ ⠀ Stand and run your palms from the crown of your head down the back of it, then start from the top again, going down the sides, the front of the face and down body, all the way to the tops of your feet. Sweep multiple times. ⠀ ⠀ If you feel any areas "sticking", continue stroking until energies disperse, and then proceed with additional downward sweeping.⠀ ⠀ Continue skimming downward, running your cologned hands across every surface area, including under the arms, groin, between the legs, and rear, concluding with the bottoms of the feet by lifting them. You can "flick" the energy off if it feels right, or it will dissipate naturally, however you prefer.⠀ ⠀ Take 10-30 seconds to close your eyes and integrate the cleansing, feeling the shift, and thank your chosen Power for the cleansing and protection it provided, sealing the auric body from negativity.⠀ ⠀ Kolonías also serve to anoint and sanctify the hands, and can be used before performing energy work, ritual work, or any activity related to each series' arcana - on oneself, one's clients, or loved ones. They can be used to cleanse objects, spaces, and add oomph to spiritual baths, as well as added to floor washes, essential oil diffusers, or dishes of water kept at the bedside and entries. ⠀ ⠀ Extraordinarily simple, versatile, effective, and  p o t e n t . Arrives in your choice of 1.7 oz woozy bottle with keepsake aquamarine and orifice reducer for $36, or 5 oz bulk for $106

$

36.00 –

$

106.00

PSA: This write-up is more… esoteric than most, this Star having to do with mysteries, metaphysics, and magic. It involves some abstract exploration of related topics and allegories that may be lost on Clients seeking more direct routes to "practical" outcomes, its offerings included. This is an occasional reminder that not every series is for everyone — feel free to redirect your attention to another should you determine this one's not for you — as our catalogue is vast, and each Power very much its own. That said, this one goes out to the devoted Esotericists, the seekers of Gnosis, and explorers of the Deep Unknown….
Fomalhaut is regarded as a Lonely Star, residing in an isolated and particularly inky part of the sky known as the Celestial Sea, representing the Mouth of the Southern Fish at 4°10′ tropical Pisces, drinking from the Water Bearer's urn. It is the brightest in its constellation, and one of the most notable the night has to offer throughout the northern hemisphere's autumn months.
[Note that due to the course of precession, many pre-existing online resources still list the star at 3°52′ or earlier, and it was close to that position in the nativities of anyone likely to be reading at present. Fomalhaut is a powerful but under-emphasized star imo, with an orb of at least 2° on either side — though its influence seems to color the entire first decan of Pisces, and as Austin's Vedic insight points out, closely aligns with the tropical location/ significations of the Nakshatra Shatabhisha.]
On the evening of June 28th, 2021, Ocean water and sand were collected from the Pacific, used to build an altar marking the occasion of Jupiter's conjunction to our stellar Patron of Magic and Mystery — possible every 12-years, give or take, other electional factors considered.
With Luna attending and Pisces rising in the hour of Jupiter, freshly harvested Sea water filled a central basin and tall fountain with iridescent blue light, sand and shells strewn over the altar cloth. A floating fish-shaped candle was lit, fumigants and prayers ascending to the deepest, most desolate Heavens.
The results of that working are presented here, in the form of myriad offerings for spiritual pursuits, mystical, charismatic, technical, and creative advancements, and the finding of treasures untold, as well as connecting to the deepest wells of Worldly (+ Otherworldly) Power via esoteric channels. May they illumine the darkened Way.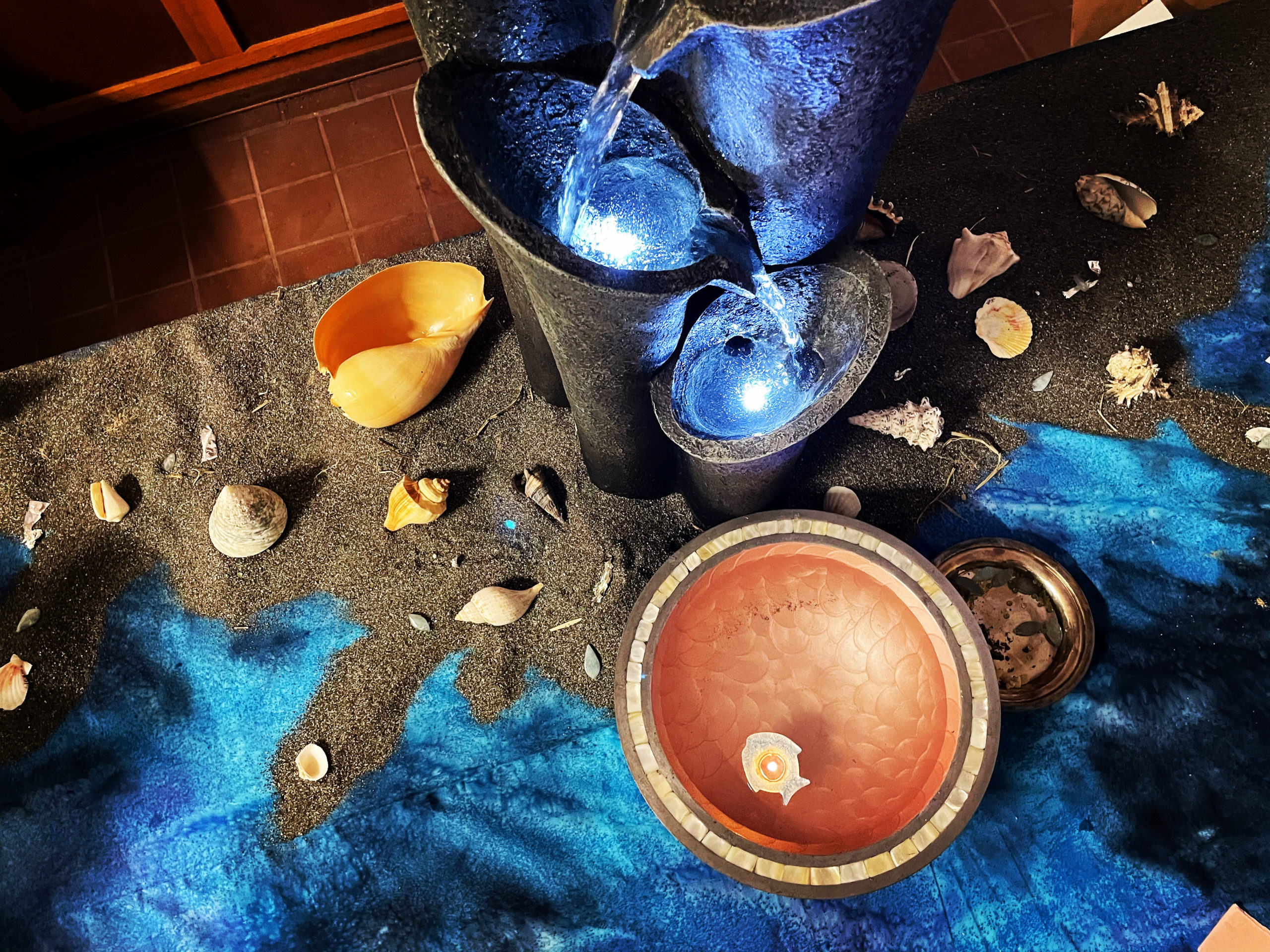 Fomalhaut stands as one of the four Persian Royals as Watcher of the South, having dutifully marked the Winter Solstice around 3,000 BC. It is not, however, part of the Behenian 15, and as such, no traditional pre-fab correspondence lists exist beyond the obvious (fish insignia). That is no trouble given correspondences reveal *themselves* through an understanding of the logic they entail, the Doctrine of Signatures, and the mirroring of inherent qualities, detailed in a brief planetary case study I posted in August of 2018.
Excerpted from How Associations are Made — the Beverages, Colors, Numbers, and Metal of Venus:
"…The reason I'm detailing the logic behind these associations is to show how deeply rational they are.
It's easy to look at old correspondence tables and not consider the reasons for why significations align, and how they mirror one another. OR look at newfangled correspondence tables and not be able to tell if someone got it wrong!
This dynamic is part of why you can never be too good at the fundamentals, especially in astrology and magic. All else flows from there, and if your basics are broken, not too much good can follow. It'll deprive you of the ability to draw your own effective conclusions, and your results will suffer.
If you understand the logic behind associations, you can create your own, and that imbues your own work and your own magic with freshness and originality. It is the layering of association and harmony between elements that creates a delineation or result that is cohesive, accurate, and potent.
Make a practice of auditing the underlying logic in all things. Try to understand the mechanics that make it work, and in the meantime (or if you don't have the energy, time, or desire to), get your advice and your magic from people who seem like they do…"
That in and of itself — understanding the Truth of a thing and its connection to larger forces through observance of its Divinely-guided (or if one prefers, God-given), natural expression — is Big Fomalhaut Energy [the star is conjunct my IC/ Moon, btw], and with that understanding, the following are suitable correspondences for Fomalhaut, in my estimation. Others are welcome to utilize these in their own works.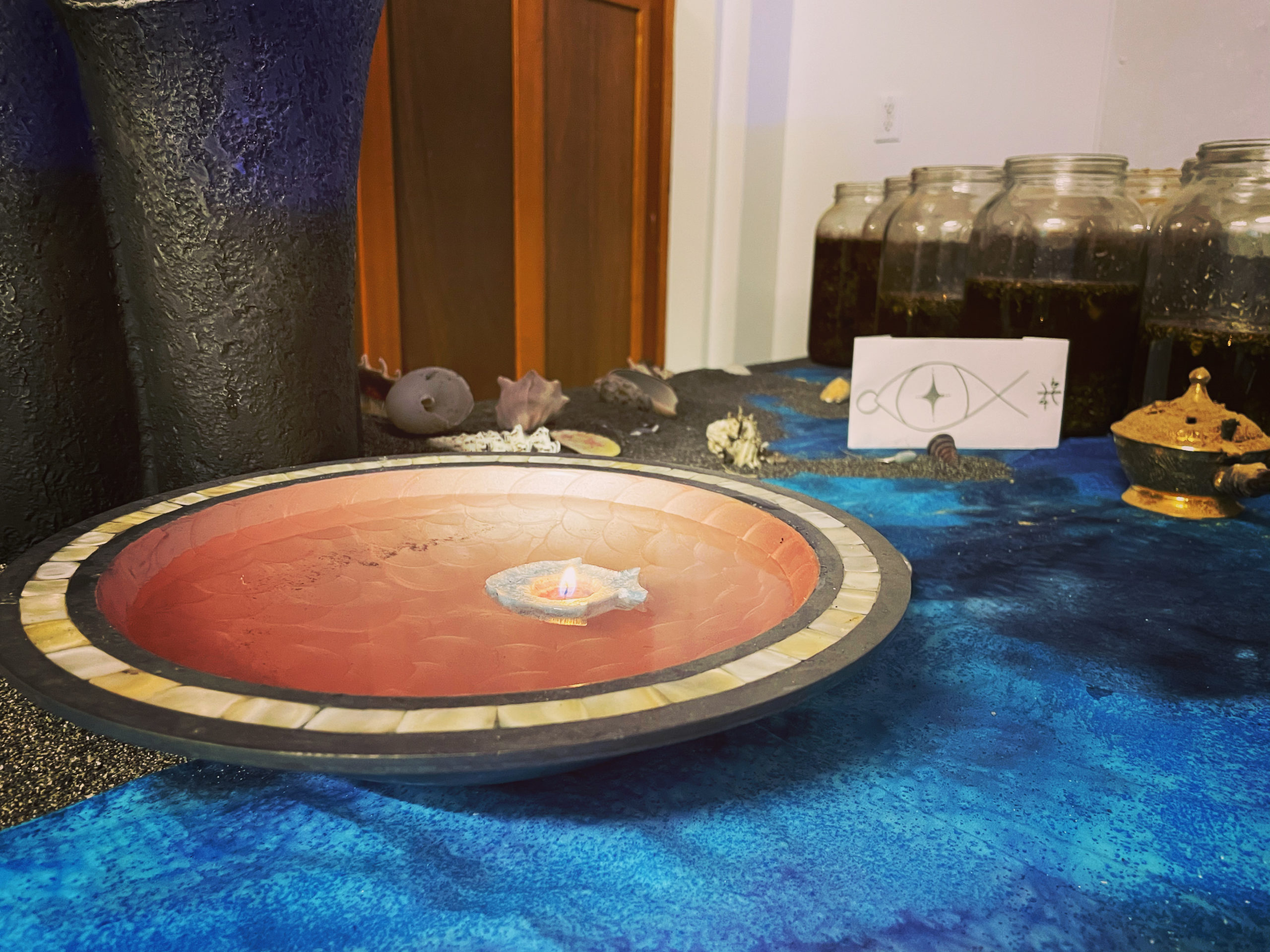 Primary gemstone: Aquamarine
Secondary stone: Naturally occurring Nacre
Metal: White Gold
Herbal mater: Seaweed, Blue Lotus
Primary Scents: Ethically obtained Ambergris [not used in any of our formulations given it is illegal in the USA; check its status in your country], Aquatic notes
Tertiary: Galbanum, Mint(s), and the universal Frankincense, Myrrh
Sundry: Bioluminescent algae; Seashells; Whale iconography; Deep Sea Creatures (particularly large specimens); Euryhaline species; Sand (especially harvested from beneath the water line/ non-surface sand, or from where fresh and salt waters meet); Adaptogens (especially Ashwaganda, Slippery Elm, Mushrooms); Intoxicants + Hallucinogenics (especially prepared/ taken for medicinal and spiritual purposes); Sea Salt, Ocean Water (especially combined with some small part stream or fresh water; more on that soon!); blue poppy seeds; red poppy; Treasures found on the ocean floor/ washed ashore. Magical Rings. Eye-like items; Mydriatics (eye dilating agents); Hypnagogics; Ingredients for potentiating magical (in)sight, deepened psychic perception, and mystical exploration.
Locations: Ocean floor, tide pools, and crossroads where fresh waters and oceans meet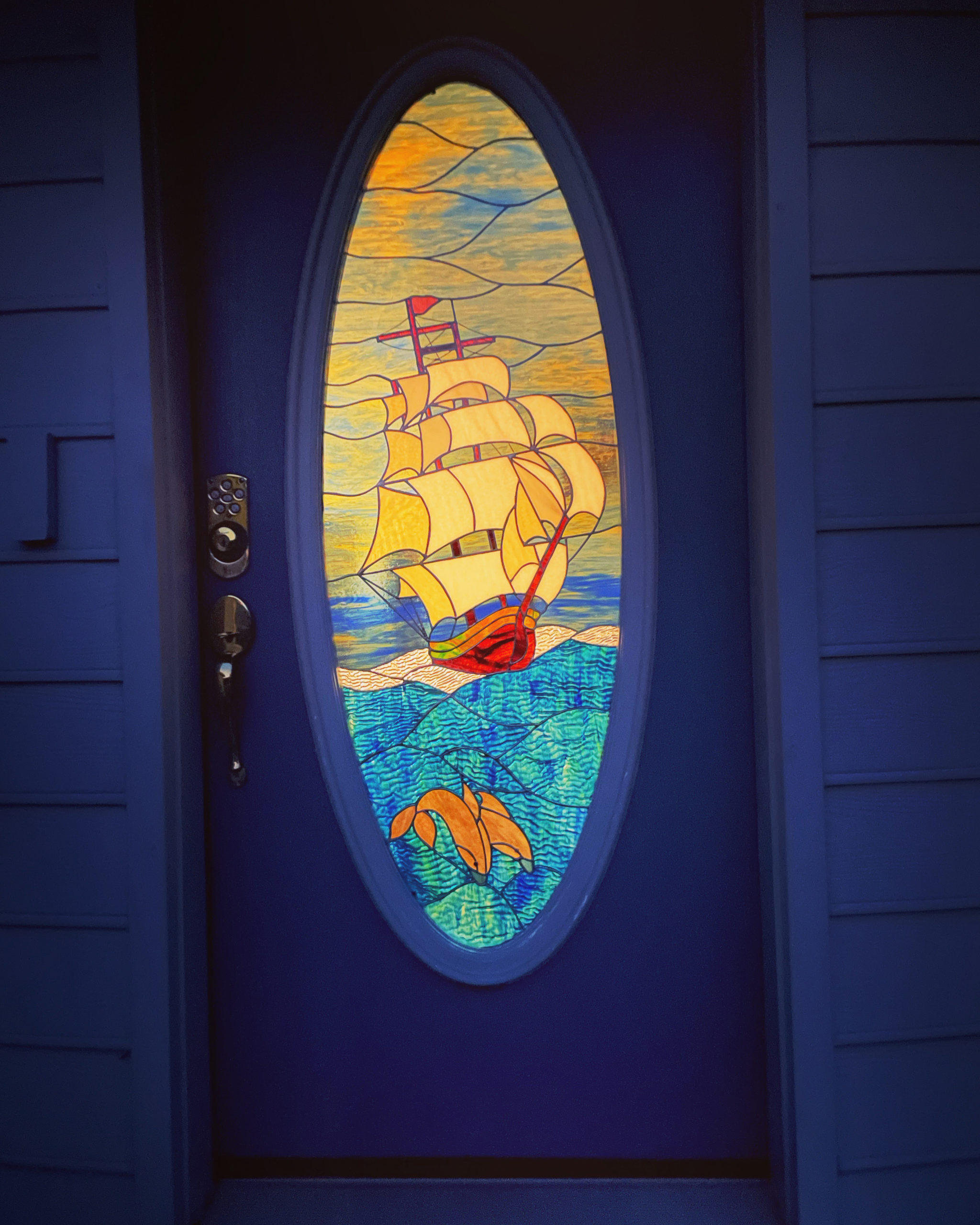 The emphasis on the meeting and co-mingling of fresh and oceanic waters was discovered through a course of organic ritual processes over a 4-day solitary pilgrimage to the beach on this series' behalf, wherein I was drawn to commune and make offerings at just such aquatic intersections. Upon dreaming, further contemplation, and researching the lore related to Fomalhaut, these instincts became all the clearer.
This Star — like many (and especially those pertaining to the Ocean, such as Deneb Algedi) — can be indications of fortune or mis-fortune, elevation or downfall, depending first on what they touch in a nativity, or in the practice of astrological magic — the quality of the election, augmented by the formulary or body chosen to "capture" and perpetuate its influence — just as each Talismanic Image tells a particular story, leading to the manifestation of specific dynamics/ outcomes.
This is a core premise of Talismanic Materia, which despite the field upstream not loving or embracing or even flat out denying, has become some of the most widely confirmed, publicly field-tested magic on the planet since June of 2018. It is a technical advancement to and opening of the practice of astrological magic with roots in the core texts, that allows the Mage more influence over what facets of a Celestial charge to promote or diminish. The Human element. The practice of magic.
and my particular gift to the World, uptaken and perpetuated by those in its wake…
Fum al'hawt in Arabic translates to "mouth of the whale", or "fish". Whale is a richer representation, methinks, as it conveys largesse while simultaneously bringing us into closer proximity with Fomalhaut's mysteries (as human explorers) vis-à-vis the mammalian connection. Whales are, in that sense, our closest relative-proxy for fantastical mer-maid or man-fish chimeric hybrids, in addition to serving as fantastic beacons for extrasensory — if not extra-spiritual and otherworldly, consciousness.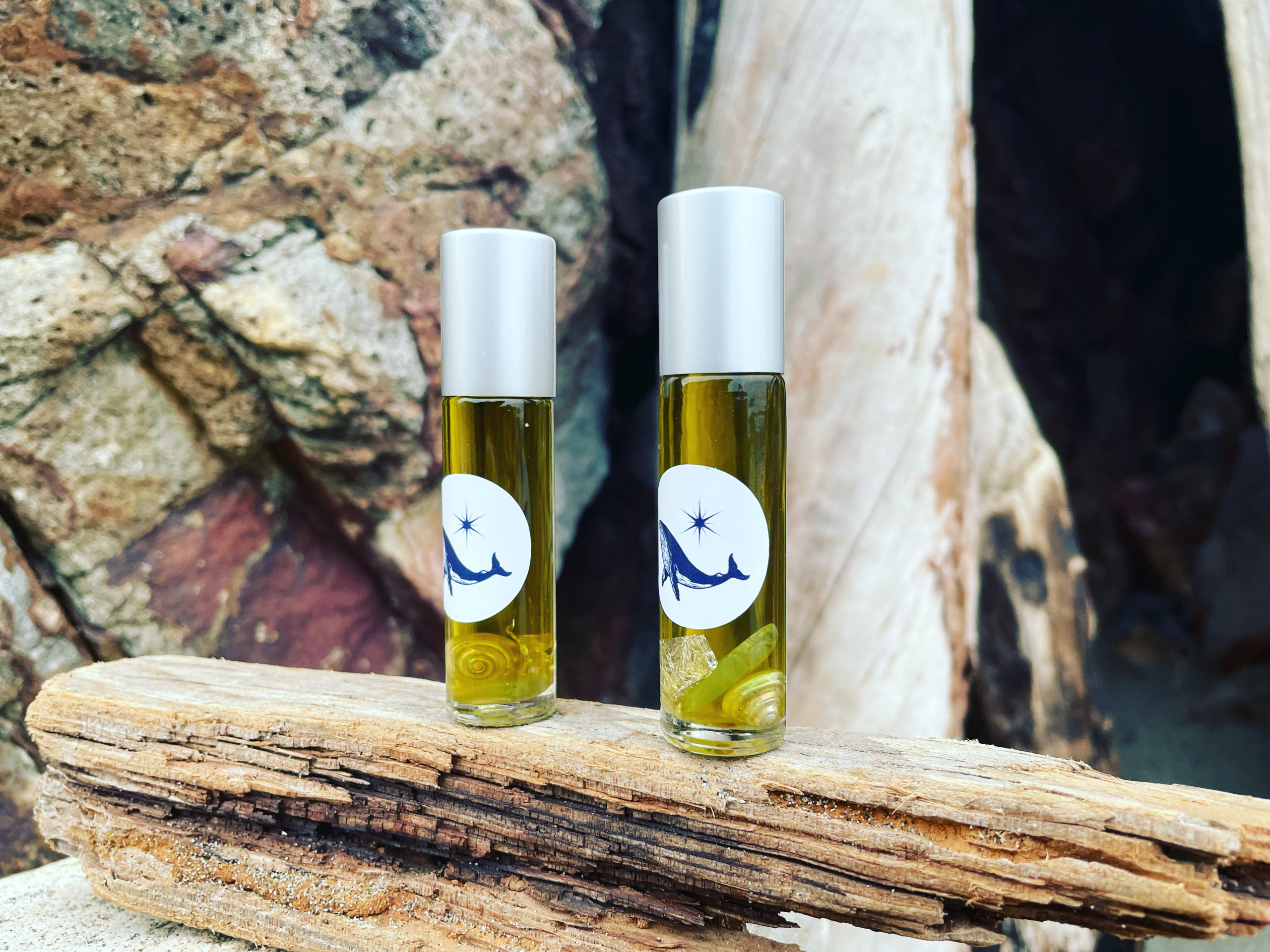 Sea water contains 3.5% salt, but whales have a similar .9% blood-sodium content to us and other creatures of our shared class — meaning despite being exclusive ocean-dwellers, they still require sources of fresh water to survive. While scientists have found that the bulk of this is absorbed from their food, whales are also living, breathing desalination factories, with kidneys that have evolved to filter out excess salt, excreting urine with up to 7% sodium concentration.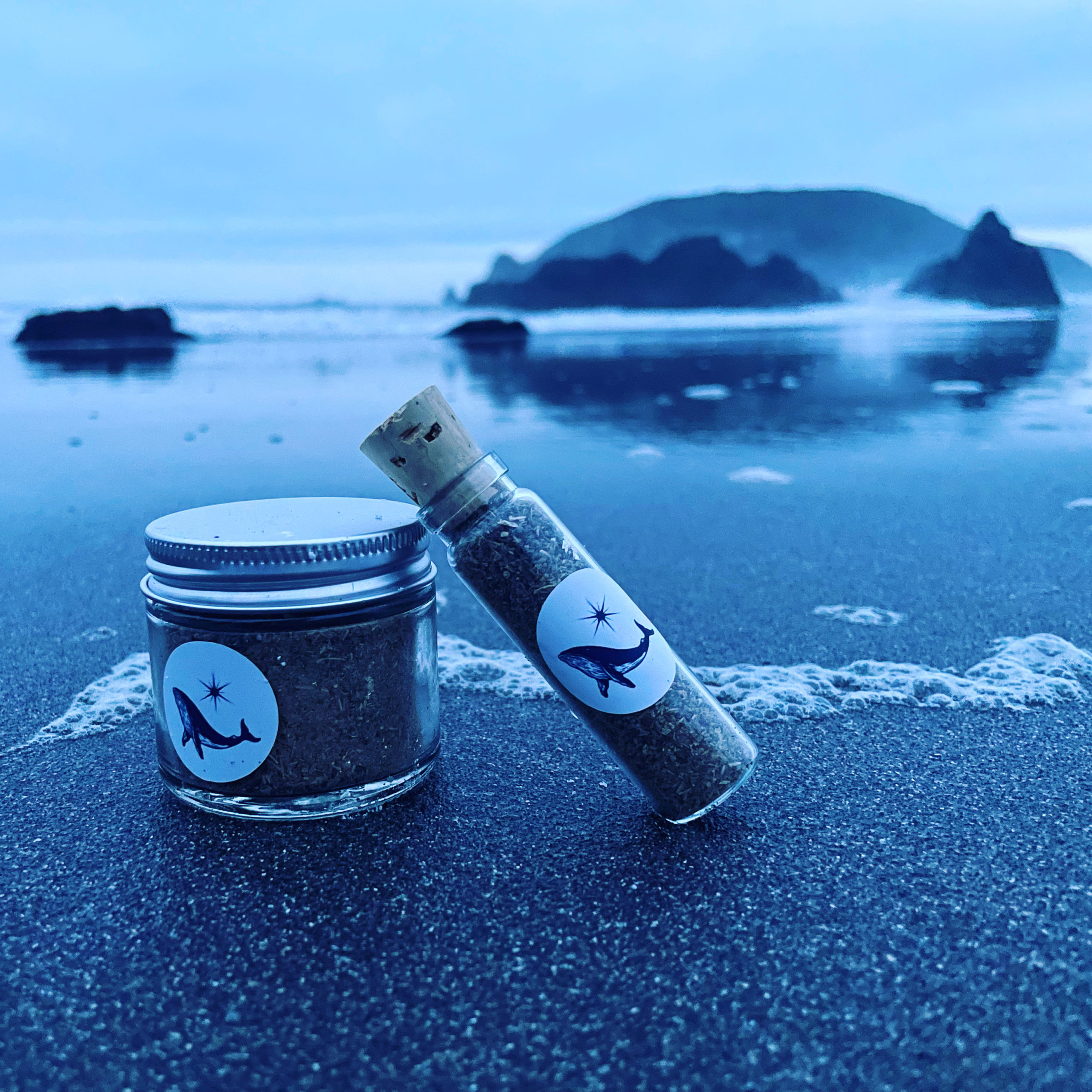 Kidneys are Venus-ruled (aptly, Ptolemy did consider Fomalhaut to possess a nature similar to Venus ((fresh waters/ streams/ rivers)) and Mercury ((crossroads/ dual natures/ mixing of two))), but moreover, this points toward alchemy — in life, as in magic…
The need to separate *not only* the wheat from the chaff (what is necessary and nutritive from what is superfluous), but more vitally in terms of meaningful transformation, the balancing of poison with the life-giving and the medicinal. The need in metaphysical pursuits to distill, to clarify, and to di·spell that which actively hinders or does not serve. What occludes that which — by its very nature, is already Occult(ed).
The first decan of Pisces is ruled by Saturn, and Shatabisha by Rahu — both of which are associated with darkness, blindness, poison, confusion, insanity, misfortune, and malefic presentations. In order to essentially remediate those influences/ outcomes, one turns to medicine, and to magical and technical innovation. One adds a touch of "sweet" fresh water to the overly-salinated (as whales do *from within* to survive their environment… Fomalhaut's environment…), of oxygen to the hypoxic (as whales/ deep Sea divers do with extra large lung capacities, or in lieu, an oxygen tank, goggles/ port windows, and specialized pressure-resistant machinery…).
Thus, equipped with the tools we need to survive and to *navigate* an unfriendly, fraught environment (Stars were the original form of navigation at Sea…), we move from the internal to the external.
From what we take (y)in to what we excrete and express.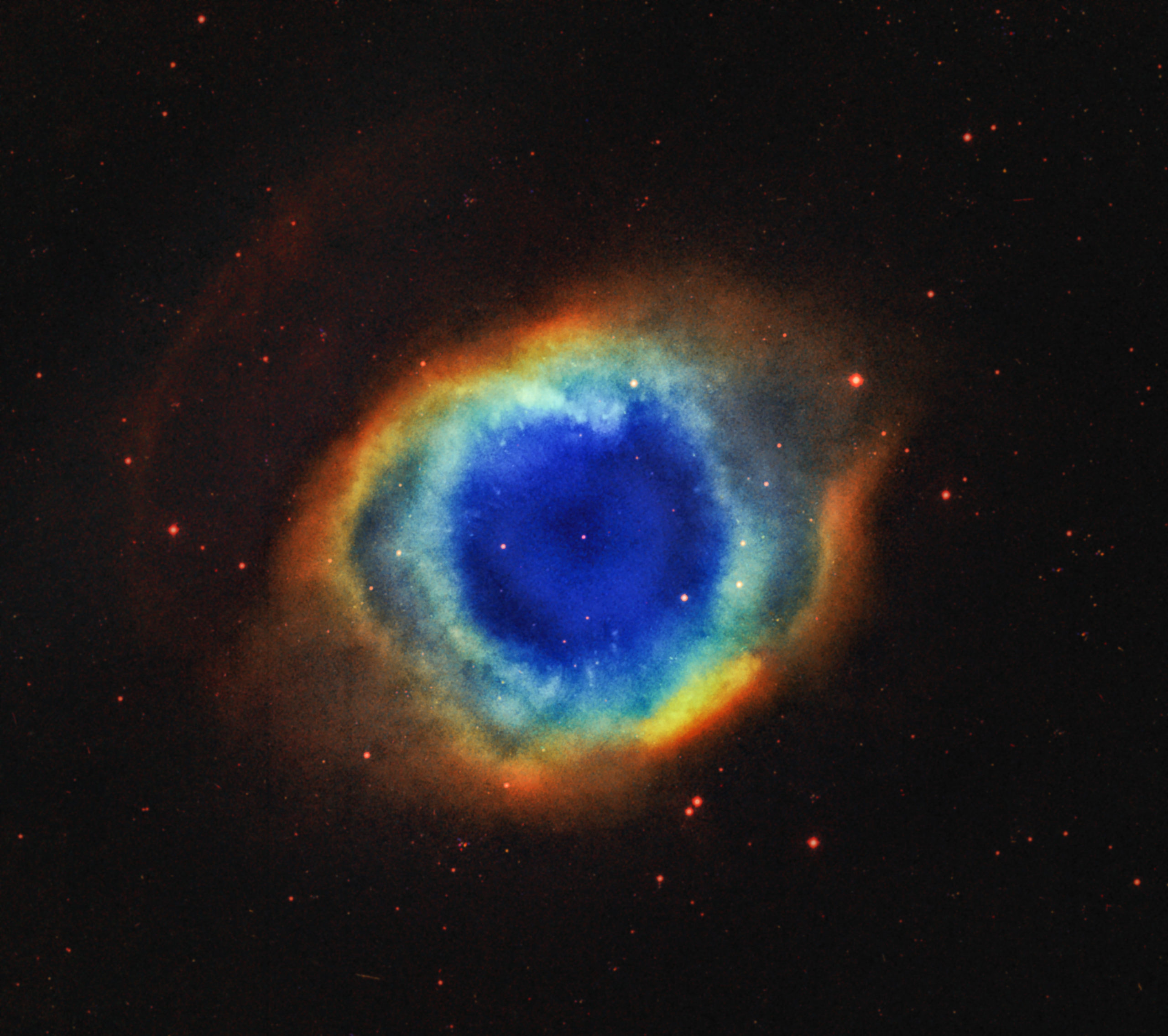 The body *itself* the vehicle… the alembic… as well as the wand.
For as the gaze relays information, it also *projects*, subtlety influencing that which it observes, and thereby transforming it.
Fomalhaut looks like an Eye, sometimes called the Eye of Sauron, and neighbors a Helix Nebula referred to as the Eye of God.
This maps to my own experience of sorcery through the lens of Andrew Chumbley's work and Sabbatic Craft specifically, but the role of the Eye in magic is as ancient, primordial, and open source as the Ocean itself, and the Original Act of Creation — to say nothing of all that has, uhm… spawned.
While *fish eyes* tend to be noticeably large, round, and dilated, and get larger the deeper they dwell (— down to where they become almost entirely useless due to lack of light penetration), *whale eyes* trend toward the teensy-weensy, with monochrome, relatively shitty vision.
That matters naught, or helps, even… because while sight is SUPER useful — HUGE fan, it's also a pretty cheap, junk food-y way to access the bulk of information.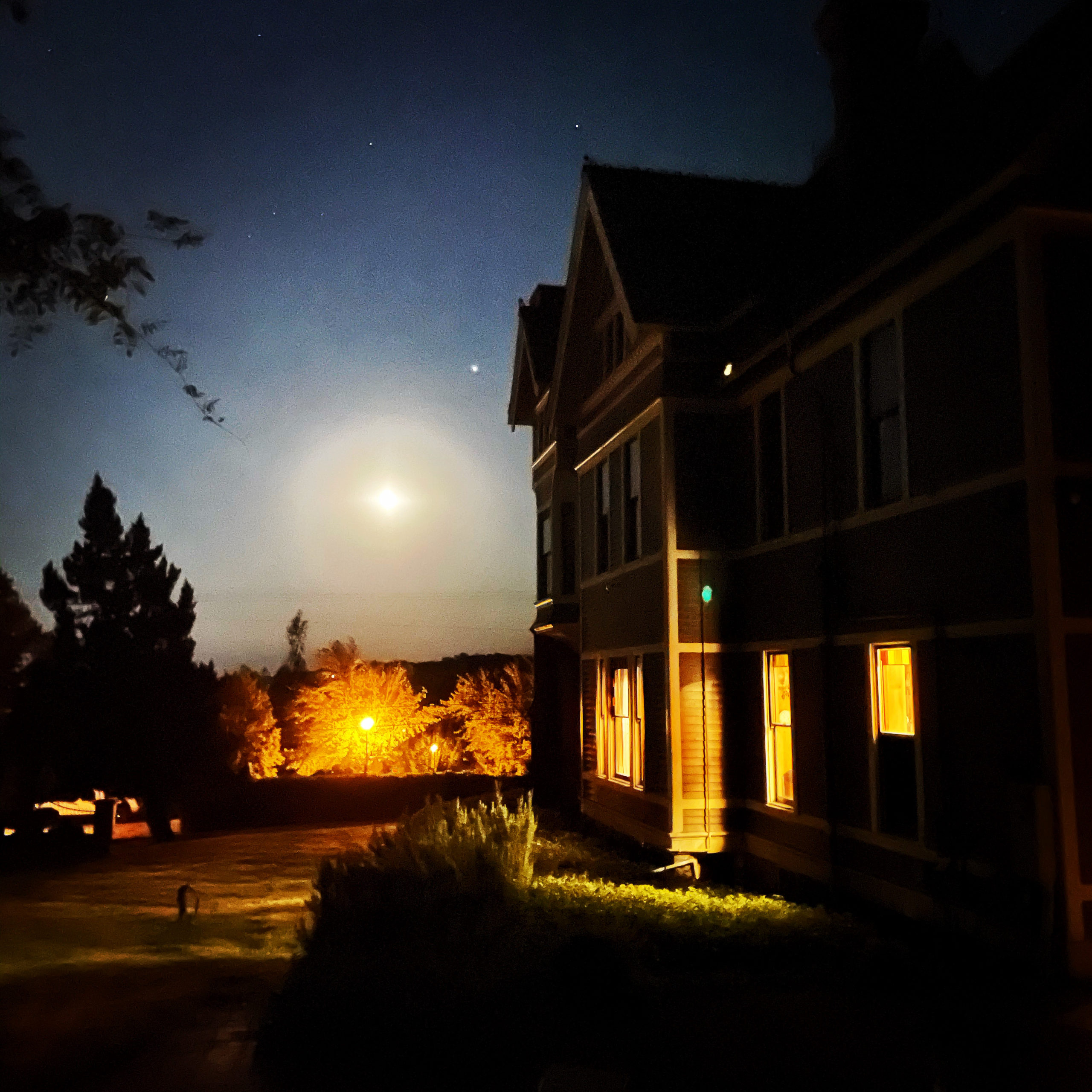 Tons of visual data — all at once — every second the eyes aren't closed (but only in well-lit conditions). Potentially very exciting, but forgettable (for most of us), and only able to provide surface-level information that isn't impeded by whatever's in the foreground, cockblocking our particular vantage. The sensory equivalent of a little bit of everything, all of the time. But also only about half the time, because night. Artificial lighting and backlit devices, while convenient, are likely responsible for much irritability, mental and emotional anguish, physical ill-health, and all manner of modern maladies, since they impede the natural sleep cycles that help us regulate and keep healthy. So there's that.
Whales (and submarines) use hearing as their primary sense, and can send and translate signals 4,000 miles or more. Echolocation not only allows them to navigate the world (and theirs is much, much larger than ours) — it is also interactive and at least quasi-meditative, creating an almost mycelium-like soundscape through a single, unified field of interconnected information — the receiver/ perceiver, a member of its choir. Its Singer of Song.
Whales' lack of reliance on sight, in addition to the ability to hold their breath for looong periods of time combined with pressure-resistant bulk, allows some species to venture into the depths of the Sea, beyond where even the faintest sunlight can reach.
While literal sight might be surface level, magical sight is another thing entirely — and that, my friends, is one of the Powers Fomalhaut gives.
(in SPADES)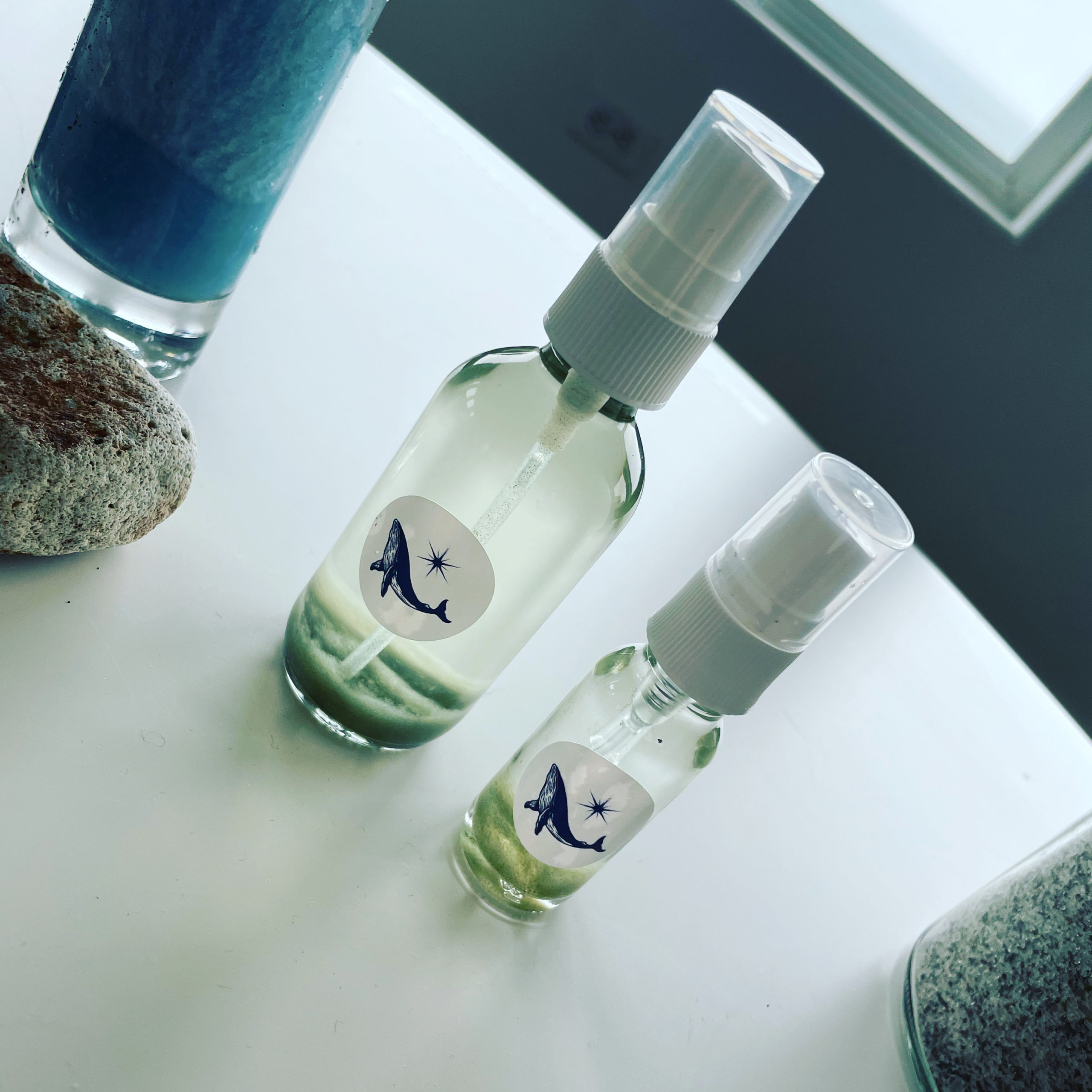 Magical sight relies on extrasensory navigation as a means of arriving at some scene, which can then be observed based on a practitioner's skill (in consideration for how well that environment is warded/ guarded, and whether the practitioner is in possession of the Keys necessary to enter… and remain undetected…).
The phrase "As Above, So Below" is thrown around a lot (and aptly so!) in astrological and magical contexts, but it has never been so true as when applied to the deepest depths of the Sea, which — to this day — remains less visited than* Space * by a magnitude of 10.
Truly the last frontier.
In 1960, US Navy lieutenant Don Walsh and Swiss engineer Jacques Piccard became the first people to reach the bottom of the Challenger Deep in the Mariana Trench, from the Eye-like viewing base of the submarine Trieste, a full 7 miles (11 kilometers) deep. Later, the director James Cameron, Victor Vivesco, Kathryn D. Sullivan, and Vanessa O'Brian would all make their own marks on the deepest levels of the Ocean floor — the latter three each possessing important natal placements within Fomalhaut's zodiacal purview.
The deeper into the Ocean one gets, the more Space-like it becomes. It is dark, cold, and inhospitable. The water and salinity enabling floatation, mirroring lack of gravity.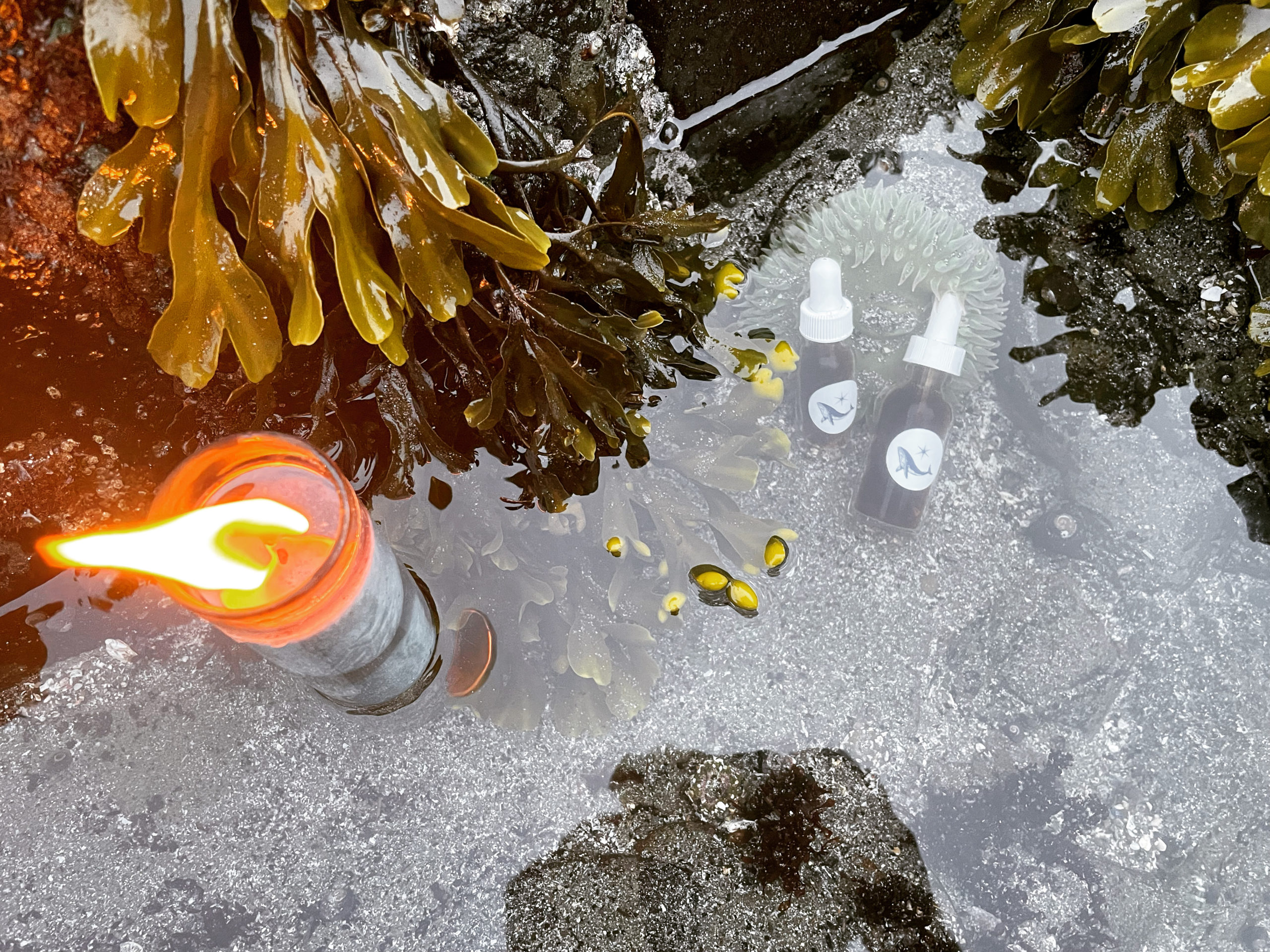 The creatures get far larger — like space ships, in order to sustain the intense pressure and metabolically acclimate to freezing temperatures and food scarcity. They develop alien-like features — tentacles, transparent bodies, crazy colors, and bioluminescence, Marine Snow falling upon a desolate, Moon-like floor.
Star-scapes at the bottom of the Sea. Sights we'd more readily ascribe to Space than vast proportions our own Planet…
The Ocean floor (and beaches, even), are also literal charnel grounds — places where the Living and Dead co-exist simultaneously on one concurrent plane. Biological deterioration is generally sped up by watery environments — facilitating the Churn of Creation, the transition between life and death happening at lightning speed (yet slowed to a timeless crawl…).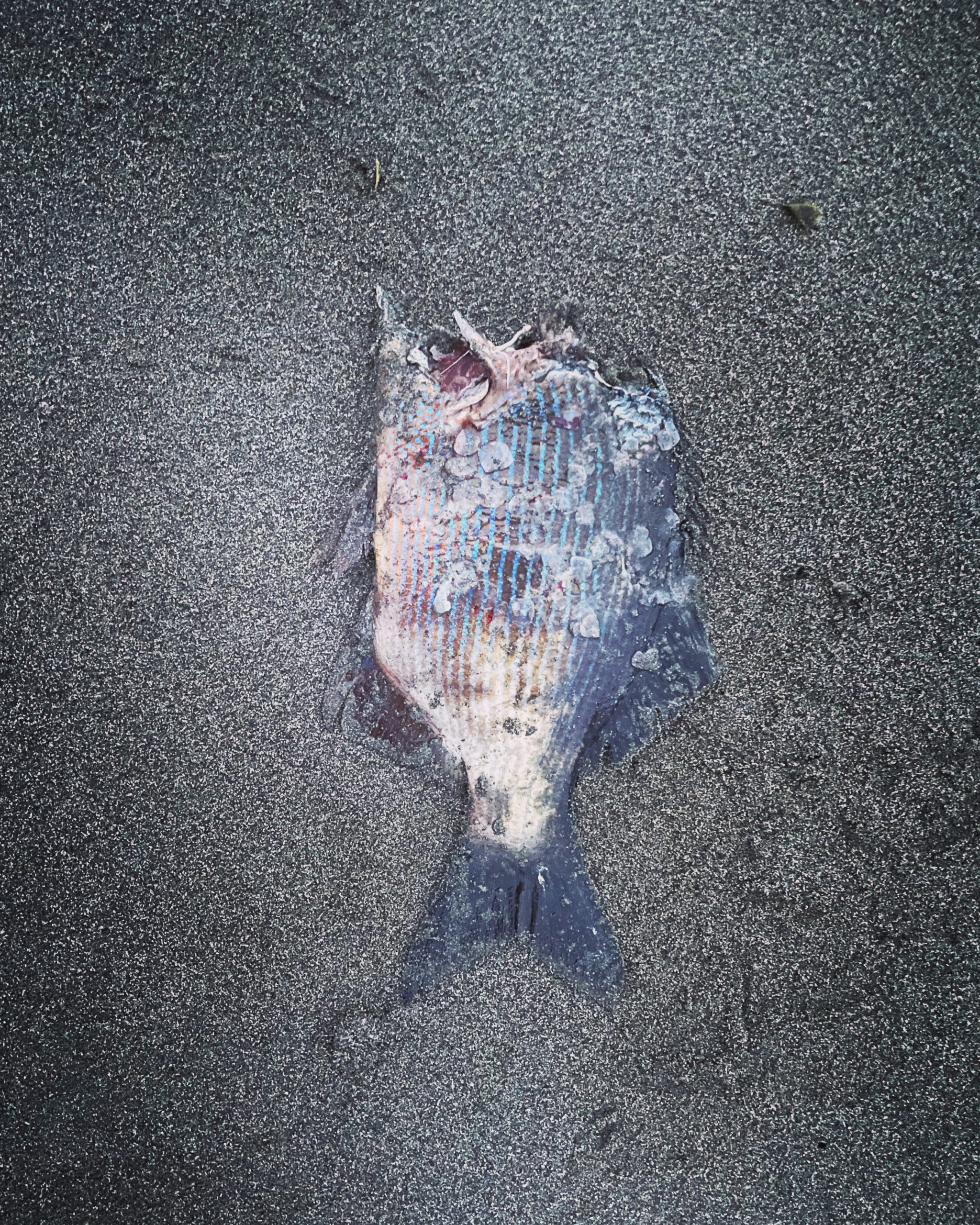 Our bodies are also microcosms of the macro — As Within, So Without.
[another virtue of Talismanic Materia: the ability to take in and to consume Celestial Powers, aligning Interiority with Exteriority, facilitating not only expedited personal transformation via synchronization with the external world, but of the magic we do in it…]
(Living) Humans are primarily comprised of water, in similar proportions to that of the Earth itself — affected by the Moon just as the tides.
And we are l i t e r a l * SKELETONS *, animated by the temporary co-mingling of Matter and Spirit.
Walking, talking shrouds of flesh, on loan from Mother Nature.
Rental Cars for the Immortal Soul.
Yet, the best magic does not happen Above or Below, Within, or Without.
It happens Betwixt and Between.
In the Liminal Places, at the Liminal Times.
The bottom of the Ocean, which is Space but not Space.
Sunrise and Sunset, which are Day and Night but not Day or Night.
In Sleep, where we are not "Alive" or "Dead", but in fact, Dreaming.
Which does not actually require a meat suit to accomplish…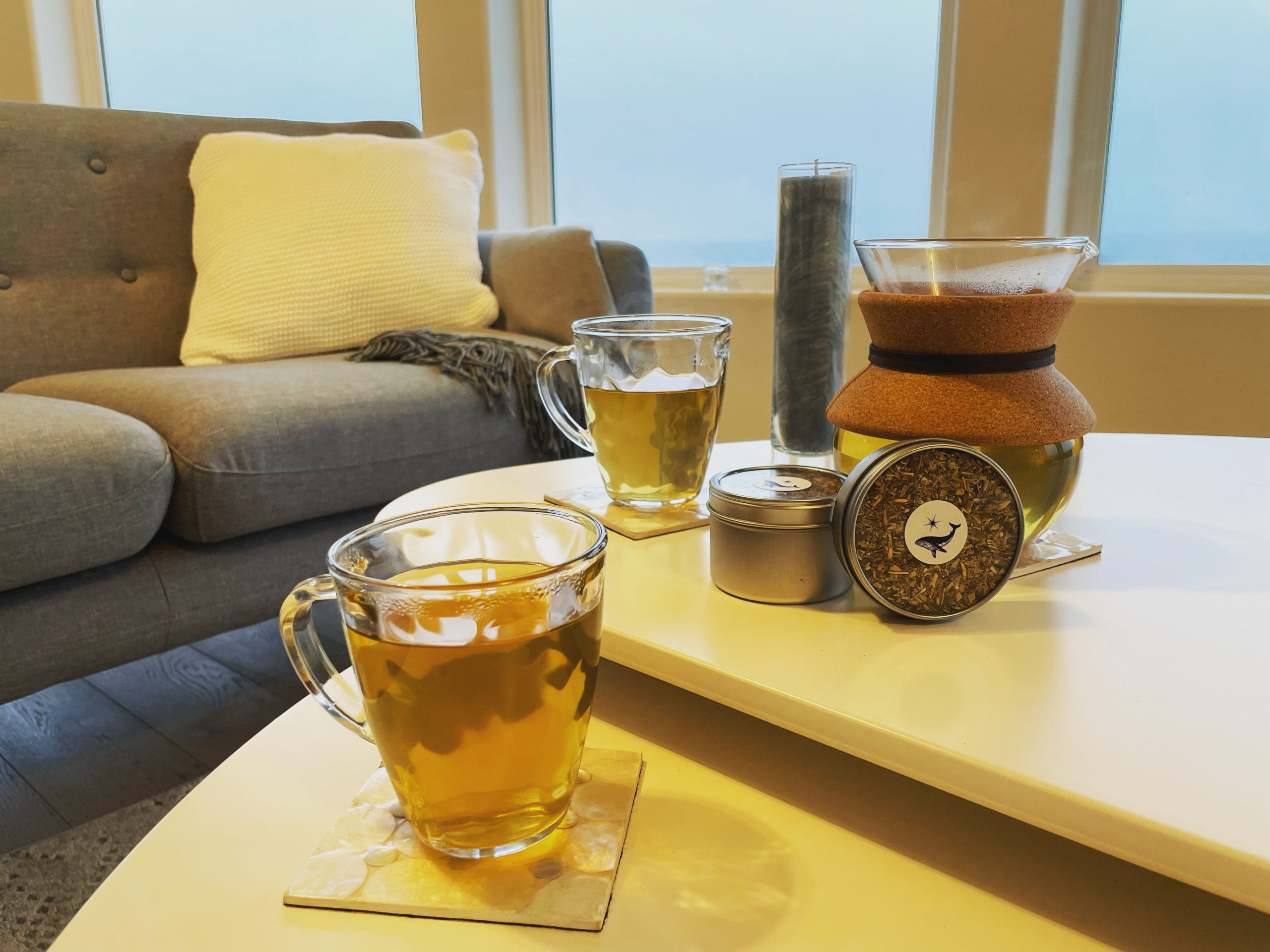 At this point we've ventured 2,575 Words under the Sea and I've presented barely any actionable information as to what this series is "useful" for (which may tell you something in and of itself). I am remiss as a Hostess!
First off, this materia helps locate that which is lost or precious. It can be used in a very literal way (misplaced objects, creatures), or a subtle esoteric way (knowledge, tech).
They can be used to Spiritualize consciousness altering experiences, from the act/ non-act of meditation to the imbibing of intoxicants to communing with nature.
Fomalhaut's offerings enable clearer exploration of the mysterious, and better understanding of occult mechanics. They help facilitate lucid dreaming and trance states, in ways not dissimilar to Moon-Neptune, but a vibe all their own.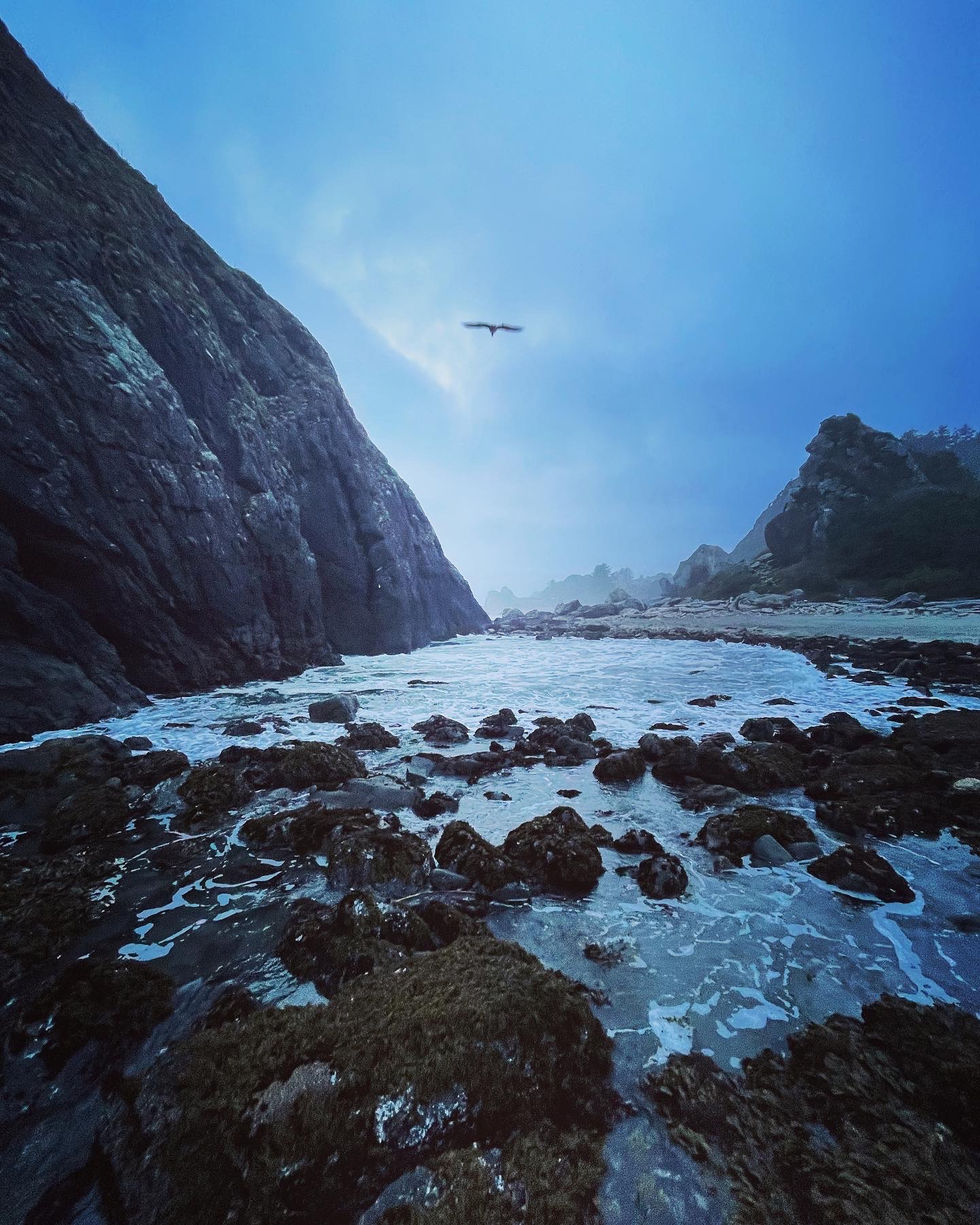 They prime the vessel for Spiritual Journeying and Ritual.
They lend charisma, creativity, and metaphysical Power to the wearer/ devotee.
They enhance psychic ability and depth of perception.
They tether to Source.
They equip you to go where few humans have gone before — along the lonely and jet-black path of Occult and Scientific Discovery, illuminated by Royal Starlight.
And Sphere + Sundry's specifically provide increased protection, good luck, clarity, and beneficence, via  Jupiter + the material composition of each offering.
My Client's safety is of the utmost importance to me (and becomes a vital ethical consideration the more powerful, effective, widely circulated, and manifest one's magic is); please note that less careful Fomalhaut elections and formularies may contain higher risk of exposure to the Star's "Dark side" — which I have little reason to spend too much time on here, given this series comes pre-equipped with safeguards. #tightship
Yet, in a write-up where correspondences were freely given and so many people are entering the waters of Talismanic Magic on their own steam, it is worth mentioning:
Magic is a dangerous, lonely road — leading many throughout history to insanity, delusion, chemical dependence, greed, poverty, and egotism beyond what serves; sometimes even death. The negative aspects of Fomalhaut can manifest as a desire to amass hidden Power, a capacity to manipulate, and lead others (if not the self…) to the wrong places for the wrong, self-serving (and often, self-undoing) reasons.
[These downfalls do not belong exclusively to Fomalhaut, but are risks of the drive to esoteric and magical power of any variety, which it personifies…]
In that way, the benefits and impacts conveyed in these write-ups should not be directly transposed to represent Powers, Placements, or other products in a generic sense.
While there are no doubt seeds, stalks, and blooms of universally applicable truth, they primarily exist within the context of a solitary election and single working structured by particularly well-qualified parties, and delineate the results thereof. Those simultaneous factors are literally impossible to replicate, and thus, all magical work of this nature must stand alone, to be represented and analyzed on its own merit. This is important to emphasize as Consumers, Practitioners, and Sellers alike navigate these deeply enchanted, yet primarily uncharted, Seas.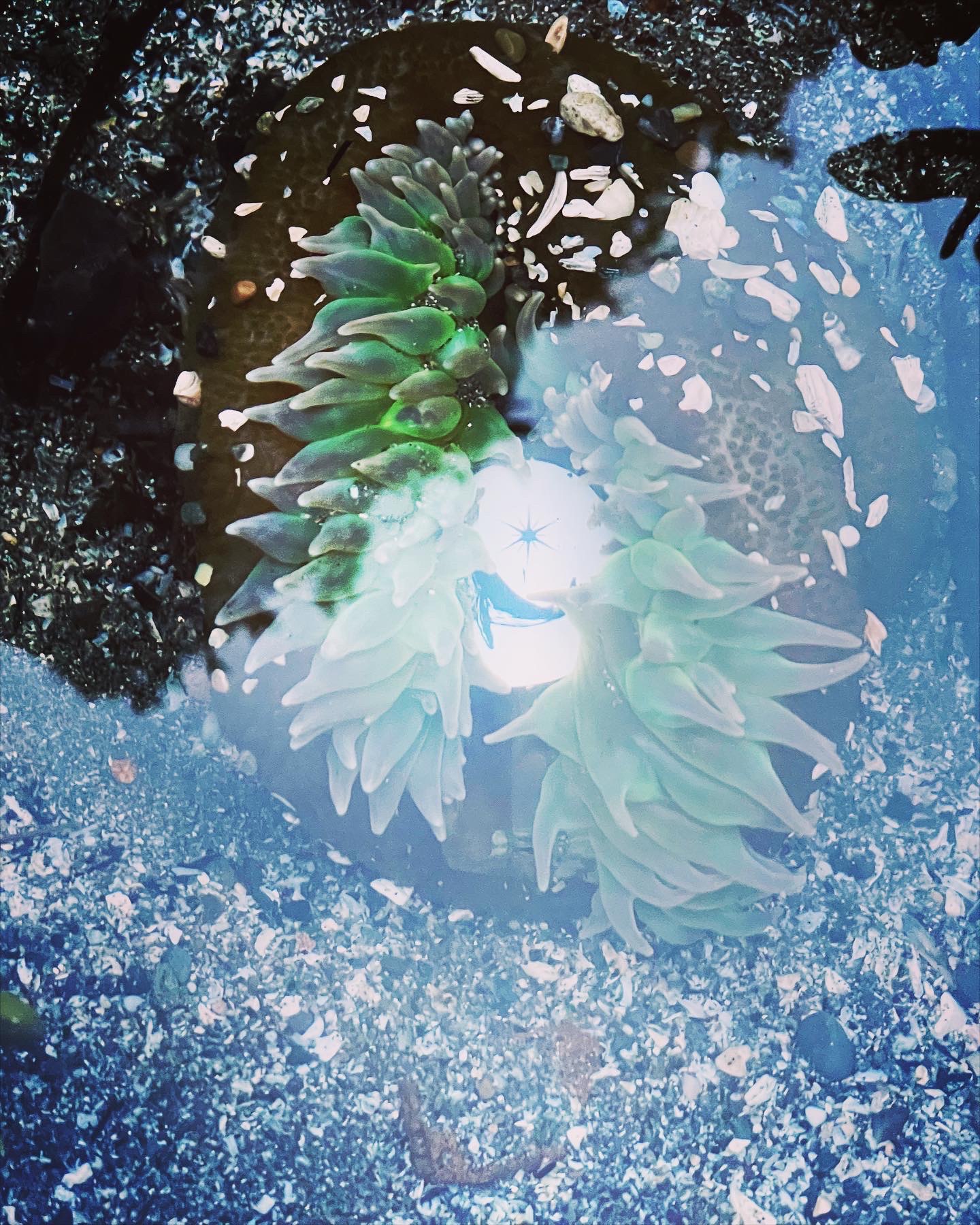 Fomalhaut pairs well with Asclepius, having relationship to transformation, alchemy, and healing, as well as Quicksilver Tongue for the arts, but also pretty much everything because Pisces is… like that.
Something that unfolds over time, with cooperation and intent from the wearer (submarines don't man themselves…).
This Star is of particular service to seekers of subtle powers and mystical unlocks, including those with careers in the Occult, Divinatory, and Metaphysical Arts. Though it relates just as equally to Scientific and technological advancements, so really anyone who aspires to be at the vanguard of their respective field(s) of interest and exploration.
Given both series feature their ruler and emphasize Pisces energy, there are similarities between Jupiter's Empyreal Vantage and Fomalhaut worth mentioning, including that they serve as magical adaptogens — soothing the Spirit, the psyche, the nervous system, and so on. They unwind and stabilize, and therefore offer assistance in nearly any situation or state, because internal equilibrium and "cooler heads" prevail in nearly every situation. They connect the Self to inner and outer resources to help smooth our experience of navigating this world.
It is important to note however that the * working itself * is for a Star in Fomalhaut's case, and a bright, powerful one at that. The energy of Stars is different, more congruent, and more active than Planets (— even as our own Greater Benefic enjoys a reputation for glory + grandiosity…).
Every Planet is in the sky all the time, but the structure of an operation beyond only the time it takes place also matters — the prayer–petition, the intent, the ingredients, the planetary hour(s) — all determine what the Mage harvests. The best among us constantly strive for a "clean catch", electively speaking, but it is still who you invite to the party that tends to show up, and the Star of the show (literally and metaphorically!) naturally commands the most attention.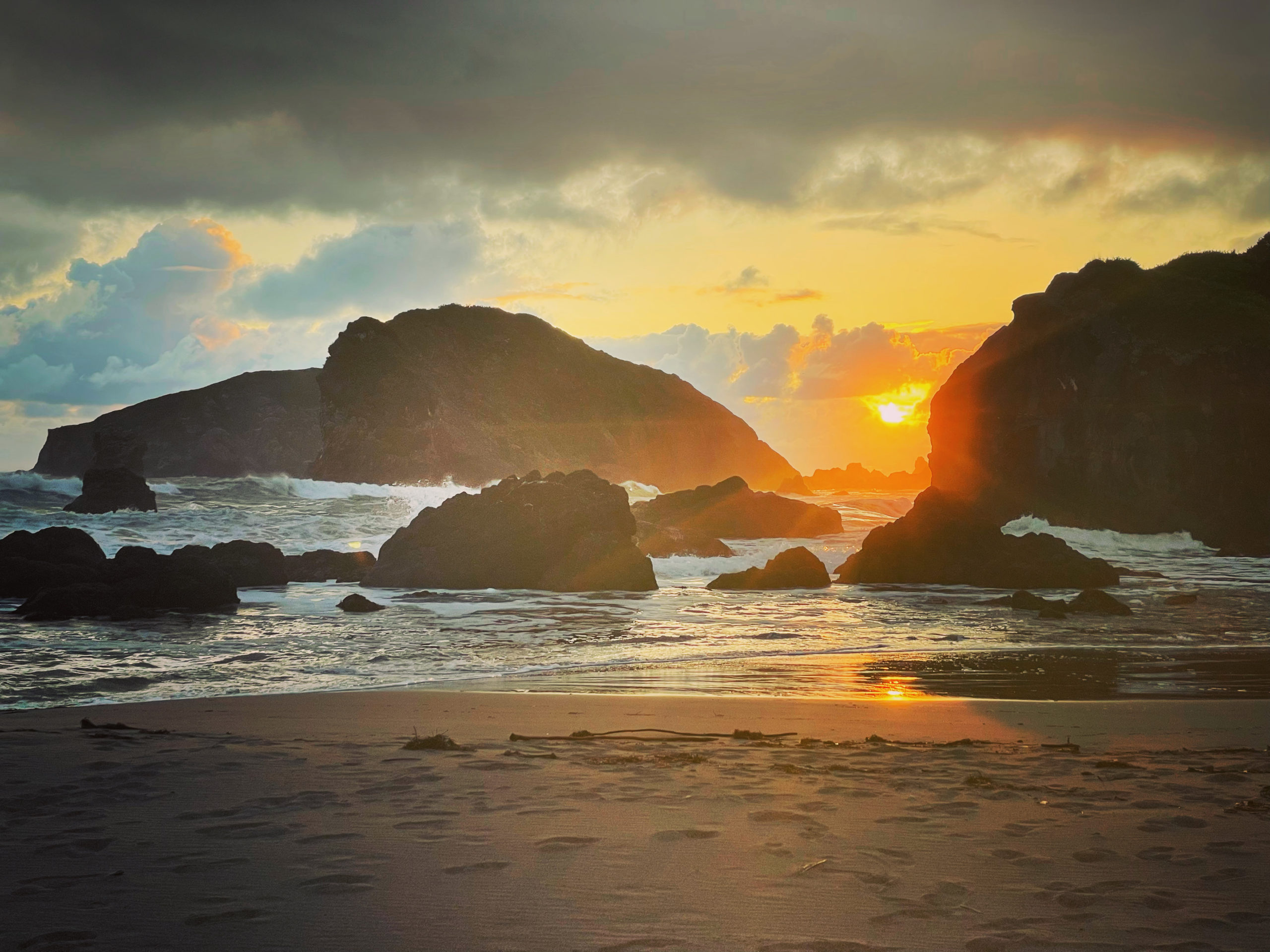 Otherwise, *all* Stellar Materia (+ Talismans) would be Lunar, given such elections essentially require a conjunction to escort these far beams into our Sublunary realm — and that is very clearly not the case, as the Luna in Cancer series can attest…
In the one we're exploring now, Jupiter is a *supporting character*. Thee second fiddle.
When it comes to addressing issues, Jupiter's Empyreal Vantage opts out through rising above. By moving onward and upward, sweeping the mind away from its troubles. Finding something else to get immersed in and excited about.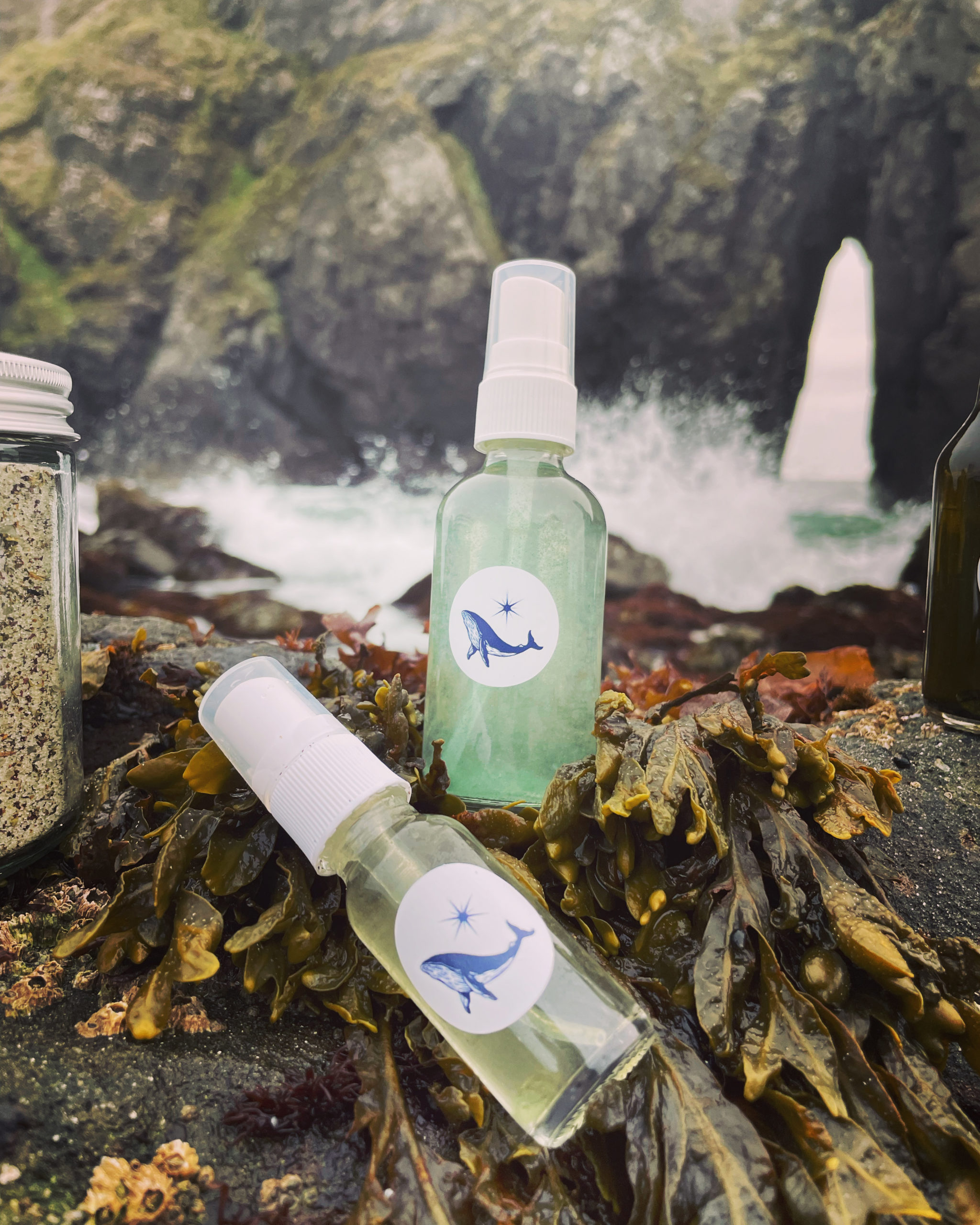 Fomalhaut dives below, where the source of problems can be addressed — if one determines that that is the right thing. It is just as valid an option to swim literally anywhere else, because that is a core facility of the nature and omnipresence of water. Stars are also more self-assured and stronger willed, lending an inner animating, energizing force that propels the individual to some form of greatness and championship. They are Leaders, rather than Facilitators.
Offerings from both series help move fluids move through the body, promote hydration, and encourage homeostasis. All Jupiter in Pisces supports the Wood and Water energies, which lead to growth, high energy, optimism, and the safekeeping of youth, to say nothing of natural anger management, and that will be true in both cases.
I would recommend Fomalhaut over JEV for those who desire some of these benefits but have struggled with Jupiter's transit through Pisces, or who have adverse reactions to Jupiter given weak placement in the Natal.
While I subscribe less to the idea that Talismanic Magic shouldn't be employed by people who have natal deficits of that same Planet than others (likely because I primarily interface through Materia, which is more forgiving given its transience and… lots of other qualities/ applications beyond wearing on one's person…), Planetary Allergies are real!
Sometimes they just don't sit well, or cause too much friction along the way. Planets have a lot of… personality (and moods, aka transits) and can be likened to co-workers in terms of the likelihood of personal struggle, rather than, say, your boss. They might be obnoxious, but it's still "their house." So long as you're in their employ, their rules are more akin to facts of life.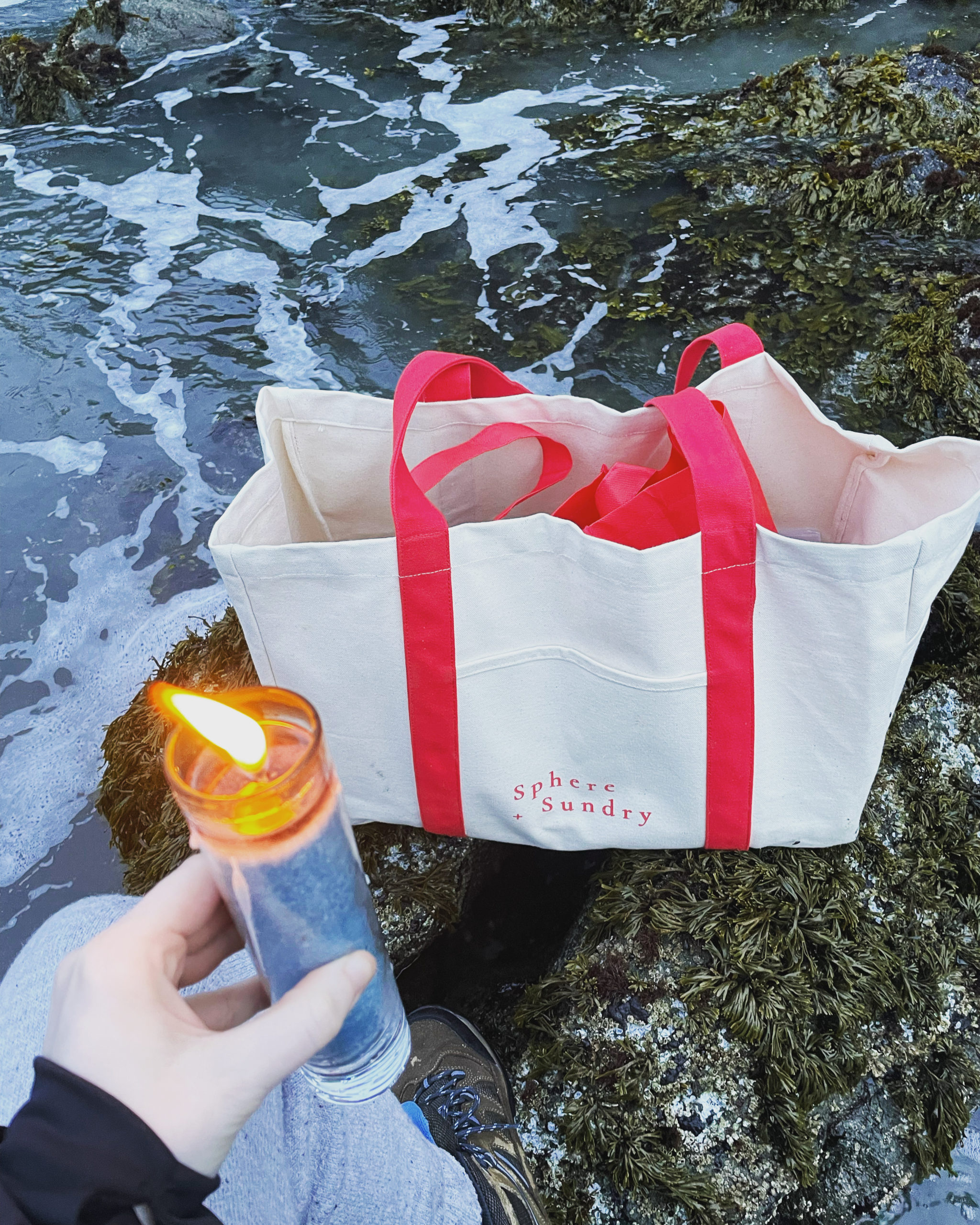 I've long recommended Regulus as a Passive (rather than Direct) form of remediation for those who struggle with Solar deficits (whether through the Natal or simply experience), and a similar substitution of Fomalhaut for Jupiter in Pisces as a supra-Planetary "hack" performs well here. Especially given this election, and shared Royal prominence.
But Fomalhaut also has its own vibe and set of arcana, beyond what Jupiter in Pisces alone (which is far broader and less specific) provides.
While Jupiter is easy-going and fun, he's still somewhat of a showboat, relative to Fomalhaut who promotes quiet confidence, and Power gained through moving in the shadows, communicating in wavelengths not all can hear — minding *only* one's self and one's business, large and in charge beneath the surface.
Fomalhaut encourages solitary exploration, where Jupiter is more inclined to company and camaraderie.
It doesn't need the acknowledgement or fanfare of others, because that is a distraction from one's course and ultimately, a liability. Robert Greene approved…
Therefore, this materia is helpful for people who wish to cultivate more satisfaction in solitude, and learn to bypass the need for the approval, the accolades of others or cosign from the outside world. It is self-satisfied and self-contained, and capable of existing in its own ecosystem rather than relying on another's, as Jupiter is ultimately in service to our Sun, while Fomalhaut answers to no one.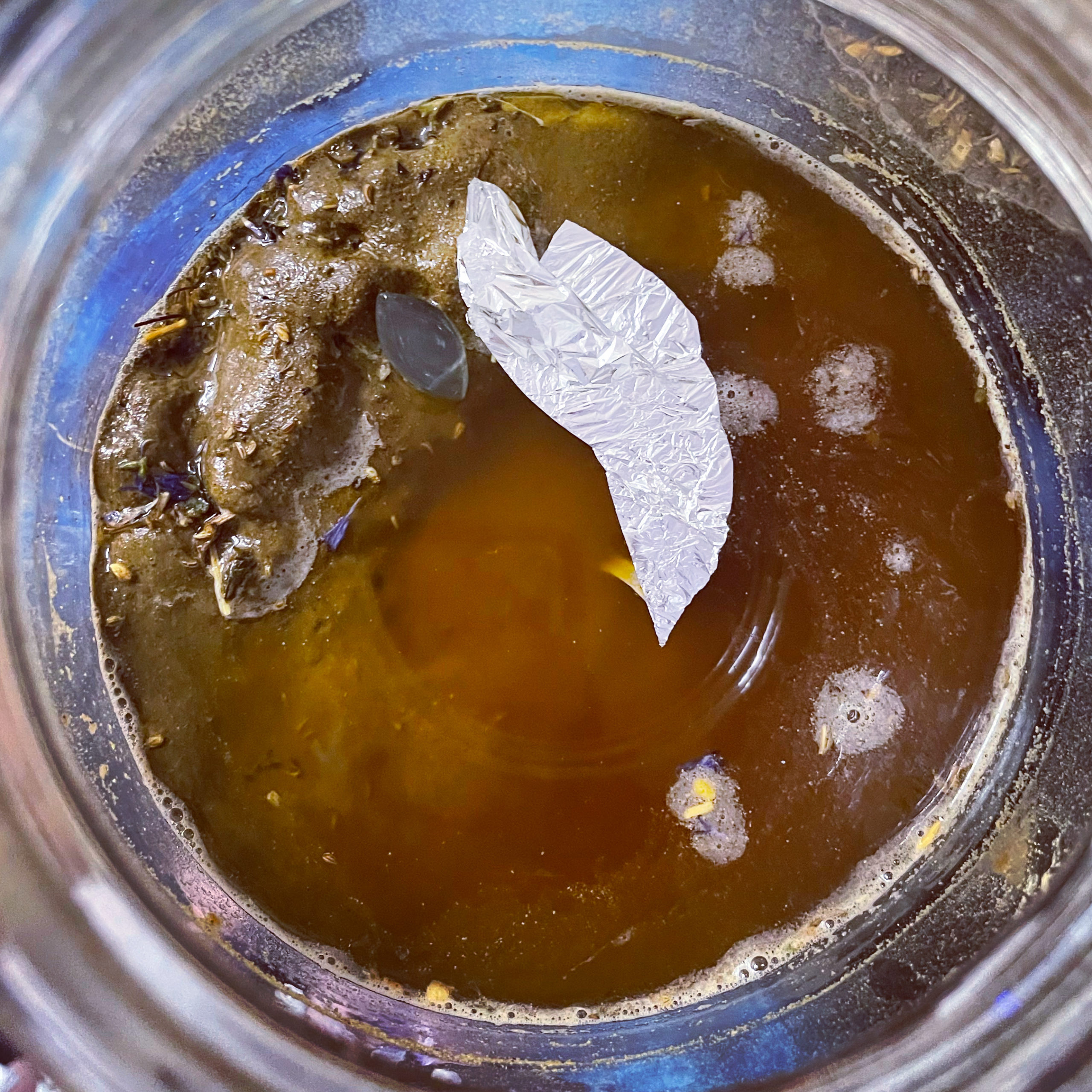 It will also illuminate the mysteries and mechanics of whatever Planets/ placements you have touching it, or likely residing within the first decan of Pisces. Someone with Mars conjunct this might have very different experiences and insights than someone with the Moon or Venus, for instance.
Fomalhaut's offerings imbue those who wear them with Spiritual Authority that makes magic more effective, even if it's of a different variety. Like donning a Crown, Scepter, and Insignia which Spirits not only recognize, but respect, becoming more compliant than they'd otherwise be. Easier to Compel, or even Command.
This becomes more true the longer + deeper you engage with it. There is typically a settling in/ discovery period…
If Regulus is a Crown of Spotlight, then Fomalhaut is one of Shadow.
These Stars share an axis, each related to Archangels and tasked with the guardianship of certain directions (though there is some quiet contestation about if these are indeed accurate). Fomalhaut is said to relate to Archangel Gabriel and the Southern Gate, though in my practice, I'm more inclined to align it with Northern powers than Southern ones. I have theories as to why this is, but will spare everyone since this is so long already. There is also an esoteric relationship between it and Qulielfi — slugs and frogs also satellites.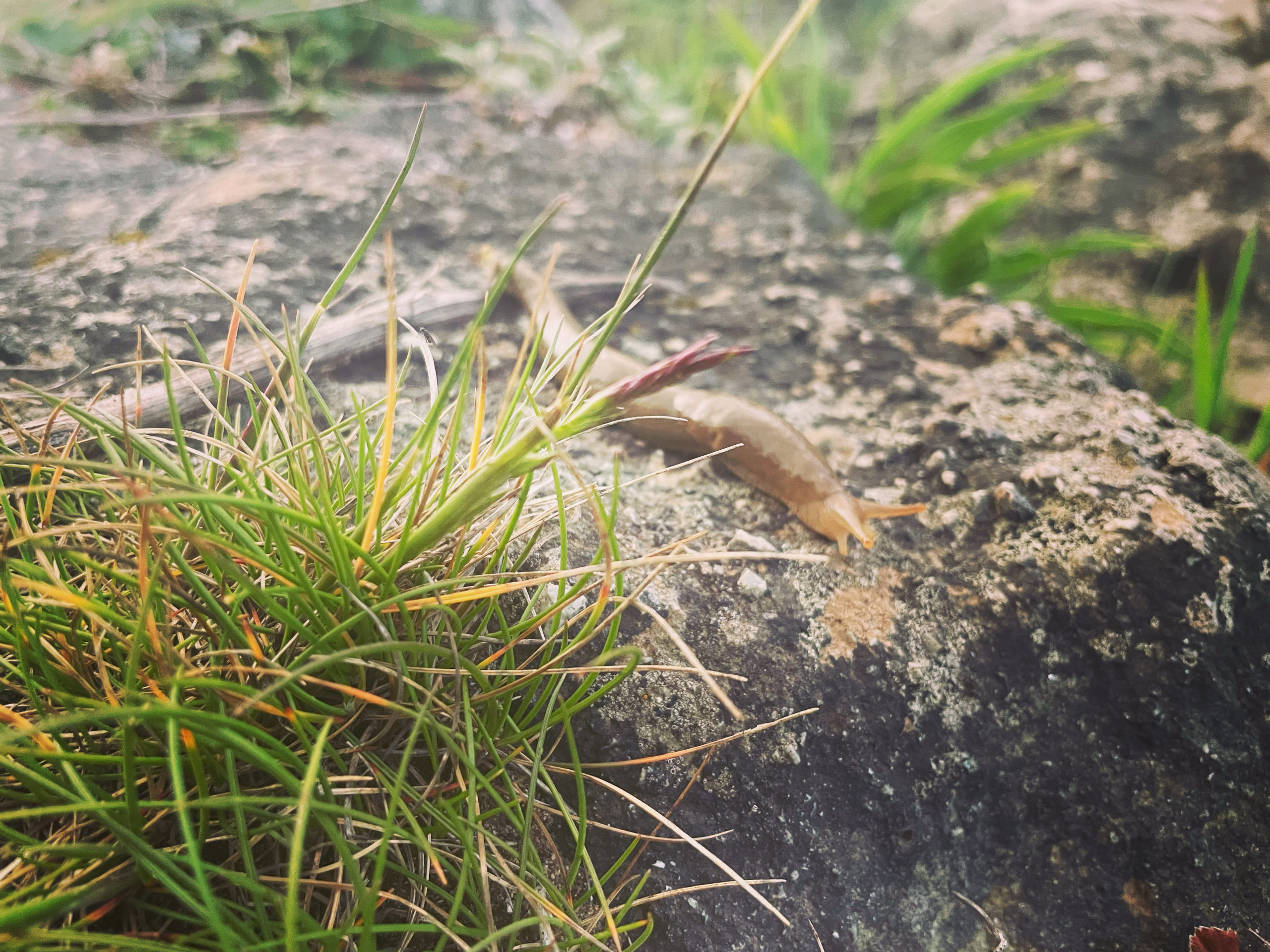 Fomalhaut materia makes the Vessel a more hospitable place for the Spirit, promoting ease of embodiment. It makes the harsh physical world a less unbearable place for Magical, Creative, and Intellectual folk, tethering us to a sense of Source and Oneness we tend to miss in the perception-divide of individuated incarnate reality.
Putting it on can cause sensations of flotation, or of "sea legs" — the feeling of having recently been on a boat or pushed about by waves.
Some offerings are more energizing than others; being a Star, it may impede sleep-sleep, lending itself to an experience of twilight/ liminal consciousness useful for astral travel, visionary expeditions, lucid dreaming, divination, trance mediumship, and the like.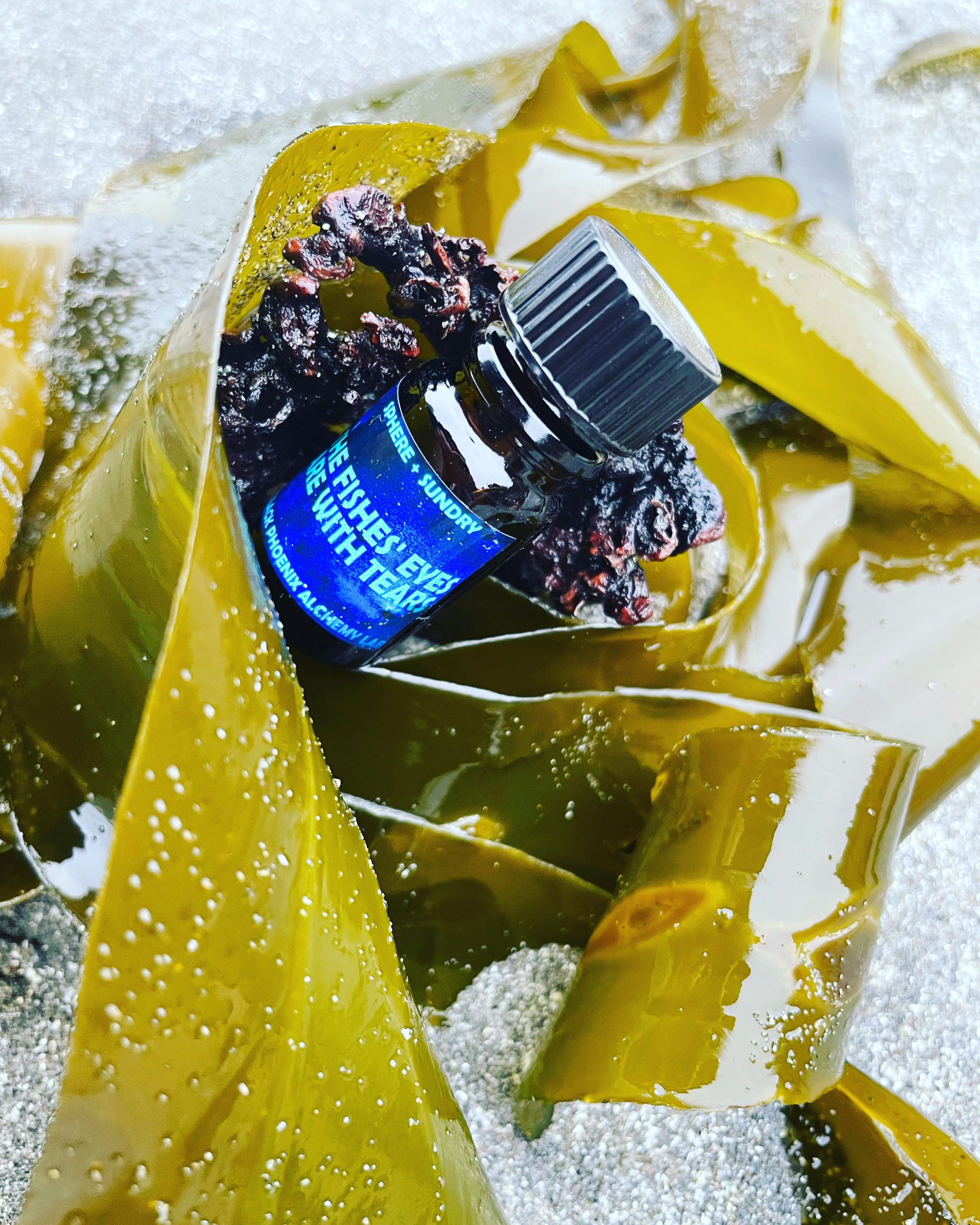 The influence of Fomalhaut makes it easier to meet the gaze of others and sustain eye contact, thereby facilitating optional deeper connection, unity of being/ experience, and intimacy (to say nothing of Power over Others, recalling the Gaze as Wand…).
Visions of Eyes… of roots transmogrifying into tethers of other-sustenance (supplying oxygen from a ship or space craft)… bioluminescent tentacles… of Voids and the fantastical things explorers find within them, abound.
FULL DISCLOSURE: this smells OF THE SEA.
Some offerings more than others! Strongly scented items, there is a warning. Note that these do dissipate rapidly and lose their aquatic-funk on the skin.
Thank you for keeping me such good company this far — I * cannot wait * to compare notes re: individual experiences and insights in the peaceful, productive (and protective!) waters of our Client Community.
+ I have a fun "homework assignment" and follow up post on the horizon…
Gratitude to Austin, Elizabeth, and Tony for their contributions to this series, and the Sphere + Sundry Crew for manning these expeditions.
Blessings and appreciation to our beloved Clients for the patronage that makes all of this possible.