As the Sun rose on May 20th, 2021 — the first Thursday following the Greater Benefic's tropical ingress into its own watery abode — Sphere + Sundry's maiden Jupiter in Pisces series was called down, coinciding with the end of an uncharacteristic 17-day dry spell and recent heat wave for the region/ season.
Clouds began gathering the day before, just as the altar was taking form. I nestled aquatic plants into the the lamps which would come to light the operation, pouring fresh water into each vase, as the Helpers and myself watched in slight awe at drops emanating from the heavens.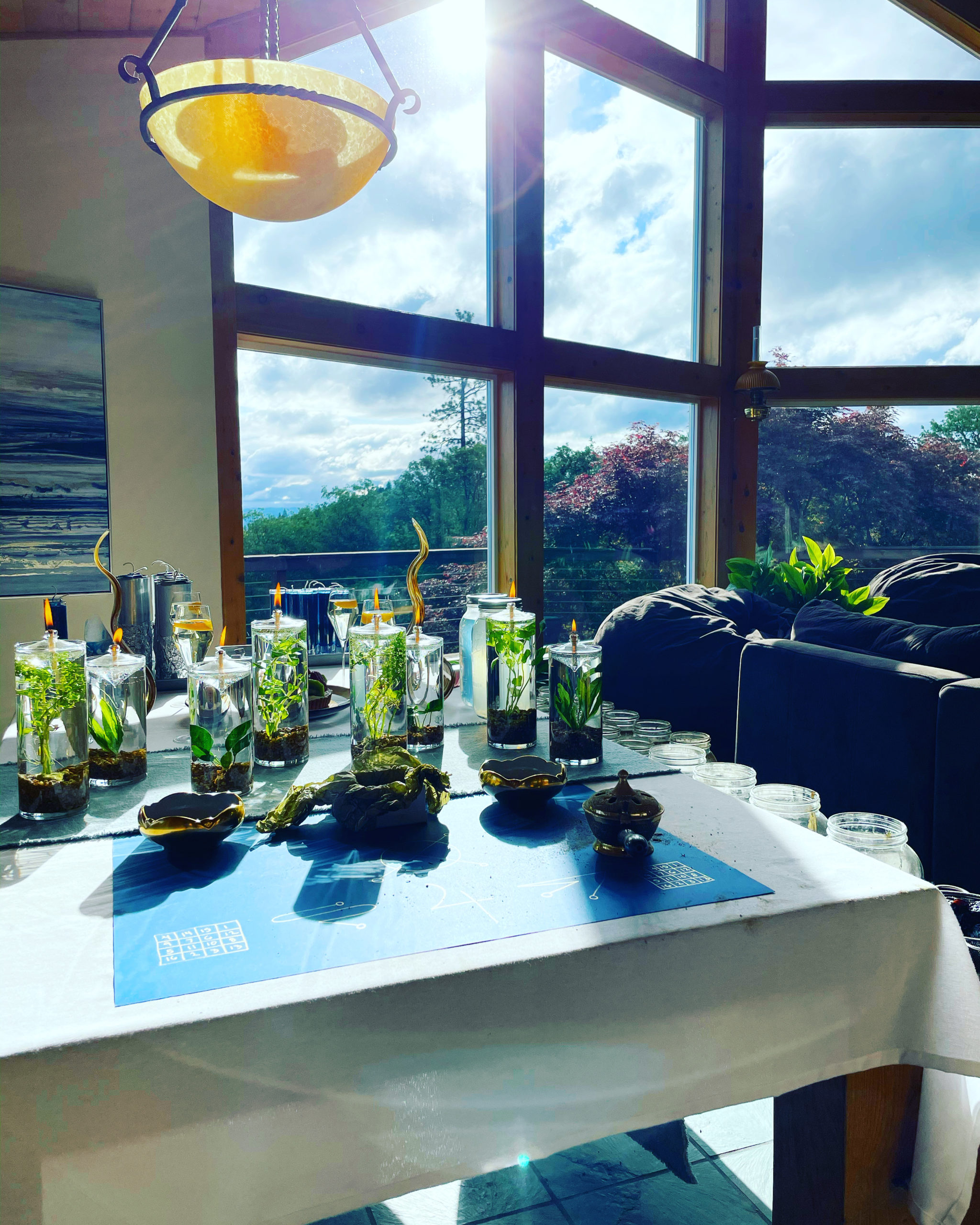 "It's for Jupiter as the Rain-Bringer and Cloud King", I'd explained just moments before, in response to an inquiry about what this series was about.
I had been pushing and pushing for this to be the first we created in the new headquarters, but hindsight being 20/20, it was best born on the hill — among the fluffy white clouds and crisp blue sky… two features which would come to define its subsets.
And fitting still it should be released today [7/26], the last time the Moon conjoined Jupiter in Pisces before its retrograde into Aquarius this Wednesday the 28th, putting Jupiter out of sign-based talismanic commission for 153-days before its triumphant Piscean return to ring in the New Year.
Situations like these showcase the main point of talismans and talismanic materia: to harvest the most desirable astroweather in its fleeting moments of peak ripeness, in order to preserve it for the transiting lean times — which are unfortunately far more dominant.
Through their application we create magical micro-climates around ourselves, our lives, our works, and our loved ones, wherein we become semi-insulated against chaotic and undesirable transiting forces, and moreover, can partake at-will of the myriad blessings the Heavens (sometimes) have to offer.
The many benedictions of a well-dignified Jupiter chief among them; and in Pisces, because they bring forth a generous pouring of life-giving waters, both Oceanic and Empyreal.
In a sense as literal (in the case of weather magic + synchronicity) as it is metaphorical…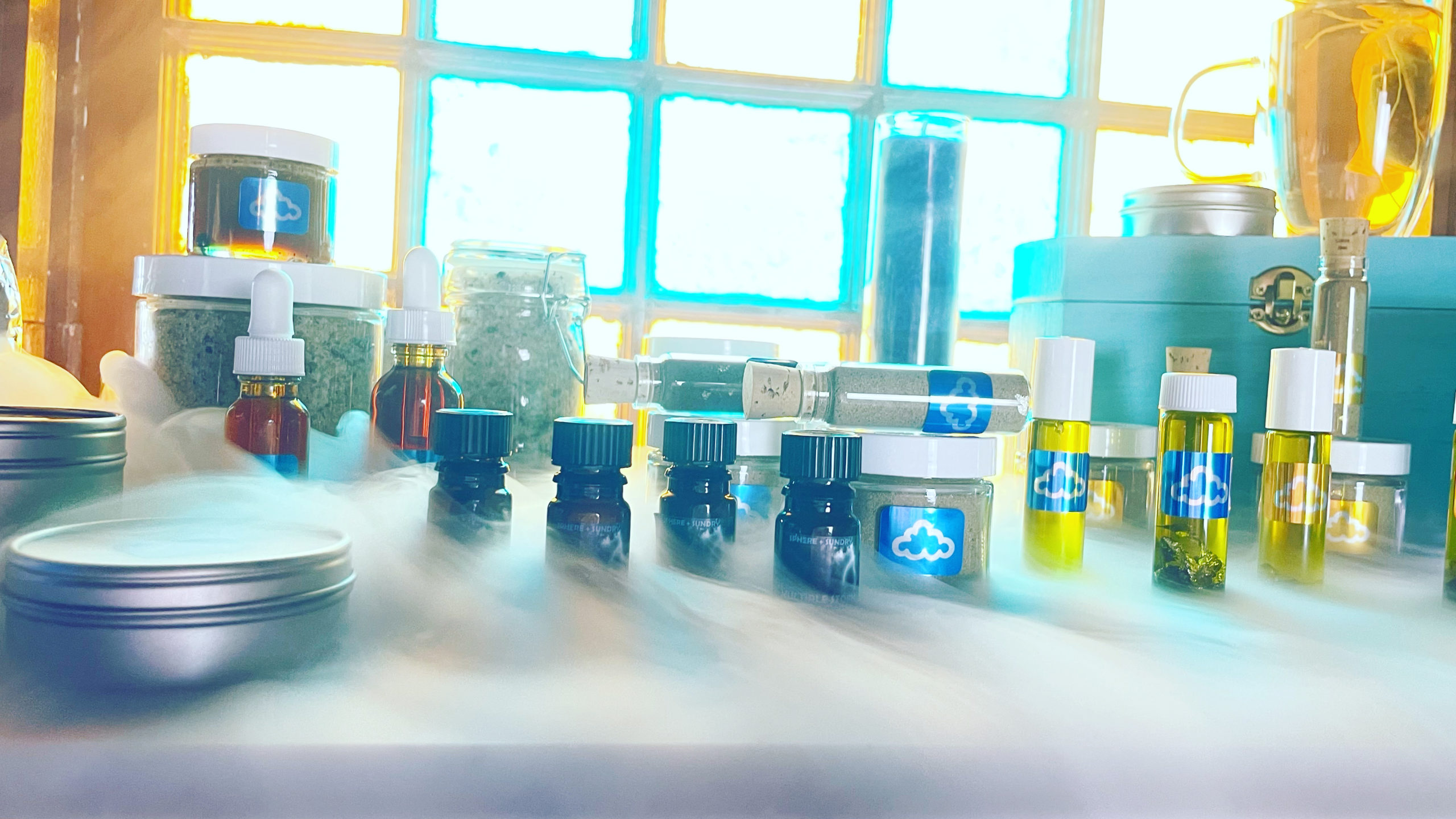 Water in the land makes things cooler, lusher, and more vibrant. It bestows calm and tranquility, refreshing the spirit, just as it rinses earthly and spiritual impurities. It quenches our great and nigh-constant thirst, and is a defining characteristic of youth's fresh and supple softness.
On an energetic level, water is nurturing, lubricating, and clarifying, helping to facilitate connection, flow, and receptivity. It relates most strongly to the emotional and spiritual spheres, potentiating subtle receptors which bring us into right-relation with ourselves, the Spirits, and our immediate environments.
Jupiter does well in two water signs: Pisces (which it rules), and Cancer (where it exalts).
This is a representation of how copious access to water is a boon to most life, and what a generative force for bounty H2O + water energies can be, as Jupiter aggrandizes and enriches all it touches.
It also goes to show how much water benefits from protection, wise treatment, and even divine intervention (as anyone who has ever had a waterborne illness OR been baptized can attest), as Jupiter's role is to safeguard against spoilage, corruption, folly, and ignorance, to make pure, and to keep clean.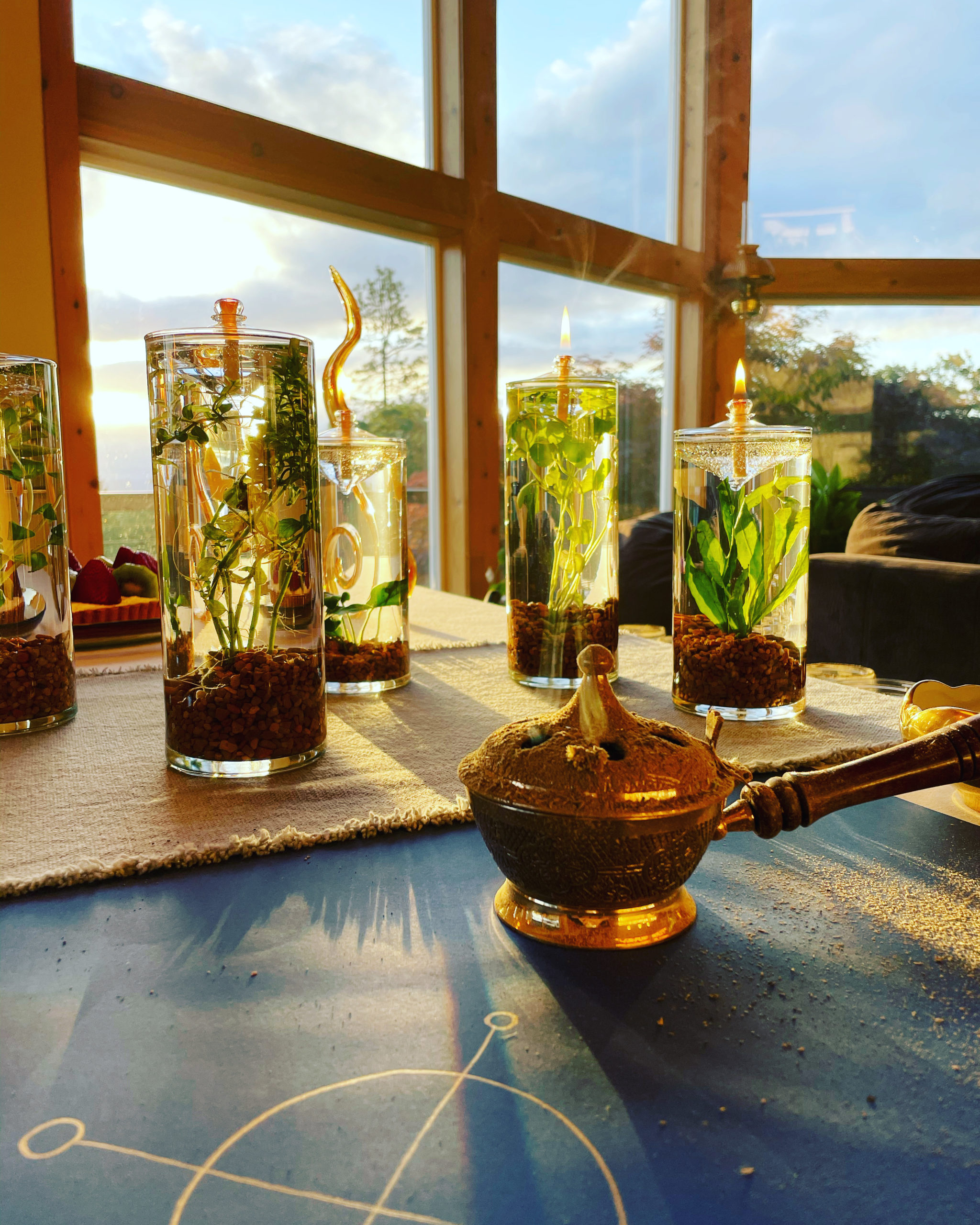 Water is broadly characterized in astrology and occultism as a yin element, but rain is a gift from Jupiter, descending from above. A product of the aerial realm. Each drop a tiny sperm cell racing to become one with the receptive cradle of all-life, immortalized by its tiny contribution.
One of Jupiter's most familiar avatars is Zeus — King of the Olympians, Commander of Clouds, and Thrower of Lightning Bolts, whose home was in the highest of heavens. Tales of his lust and prolificacy are just as widely known, for Zeus never set eyes on a PYT he didn't at least attempt to copulate with — often resorting to shape-shifting in the process (a nod to the dual-bodied and semi-bestial nature of the signs Jupiter rules: Sagittarius + Pisces).
Our current Western social and cultural climates have come a long way in regards to consent awareness and power dynamics. The following is not meant to excuse any wrongdoing by Zeus in the mythology, but to touch on a specific and important Jupiterian archetype — that of the omnipotent and perpetually-generative Divine Masculine.
Actual congress and the children which result — in addition to being A+ dramz fodder for the OG soap opera As Olympus Turns — are but one way of indicating such a prolific nature, akin to how the 5th house rules "children" but also "creative endeavors".
Whatsoever our creative forces bring into actual Being is an extension of these same principles, regardless of our gender or identity. Remember that we all possess a natal Jupiter, and Jupiter exists as an external force in real-time.
Lust, not just of a carnal nature, but also for life and the act of creation for its own sake, are not the purview of the skeezy or the male. They belong instead to the public domain, and are available for embodiment by whosoever wishes.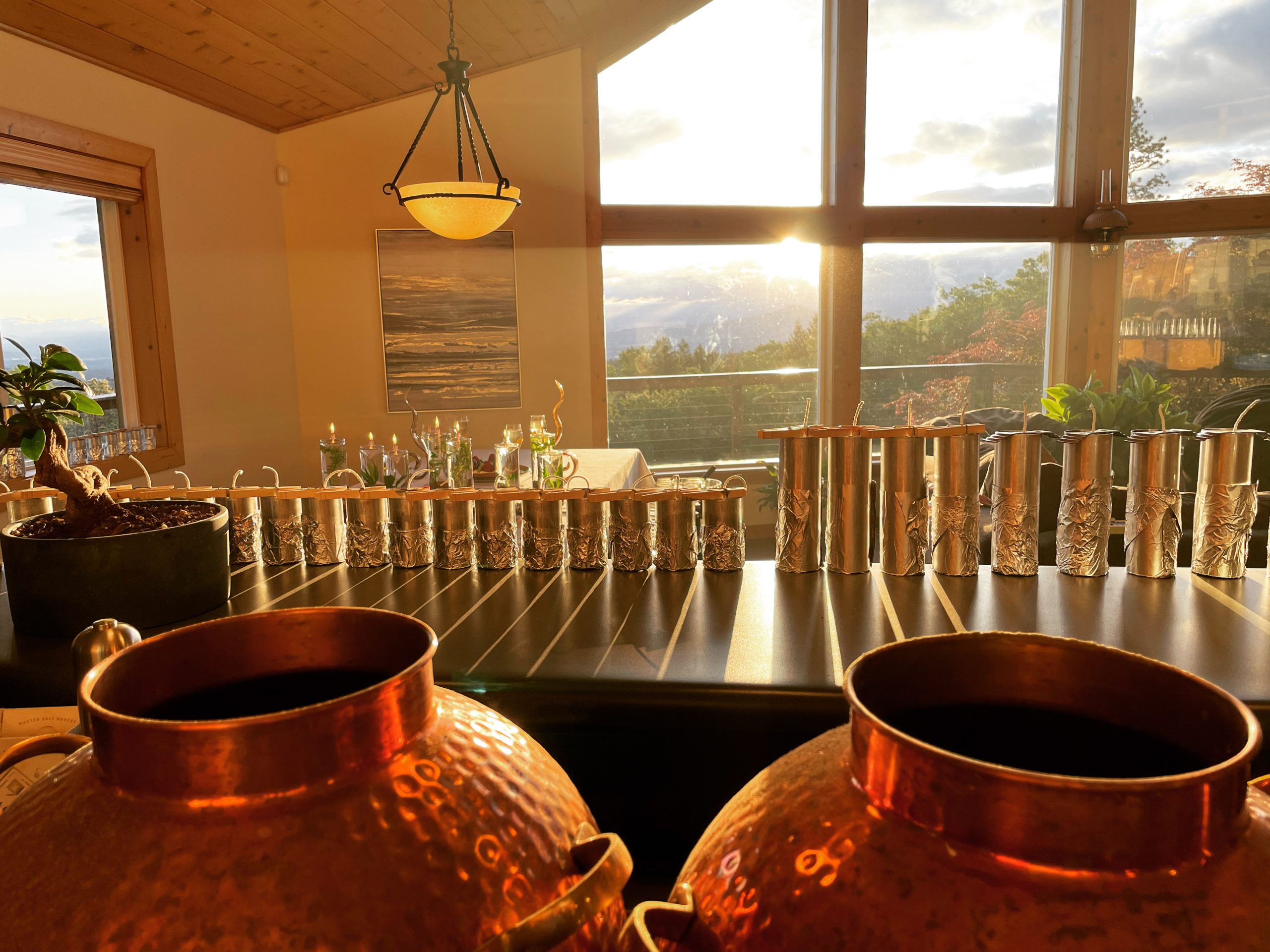 [And the drive to create on an individual level has the potential to be more lucrative than ever, in a world where content is King…]
That highfalutin stuff out of the way, let's talk practicalities…
Jupiter is the Greater Benefic. At its core, its job is to improve everything it touches.
Regardless of the angle taken on a particular sub-set or form (which all provide their own character), high quality Jupiter materia brings ease, luck, largesse, good vibes, and a sense of improved wellbeing and outlook to the wearer.
In Pisces especially, it elevates the mind and purifies the emotional sphere, adding a sense of greater understanding, philosophy, poetry, and/ or spirituality to the mix (helped along in this case by Jupiter's proximity to the fixed star Fomalhaut).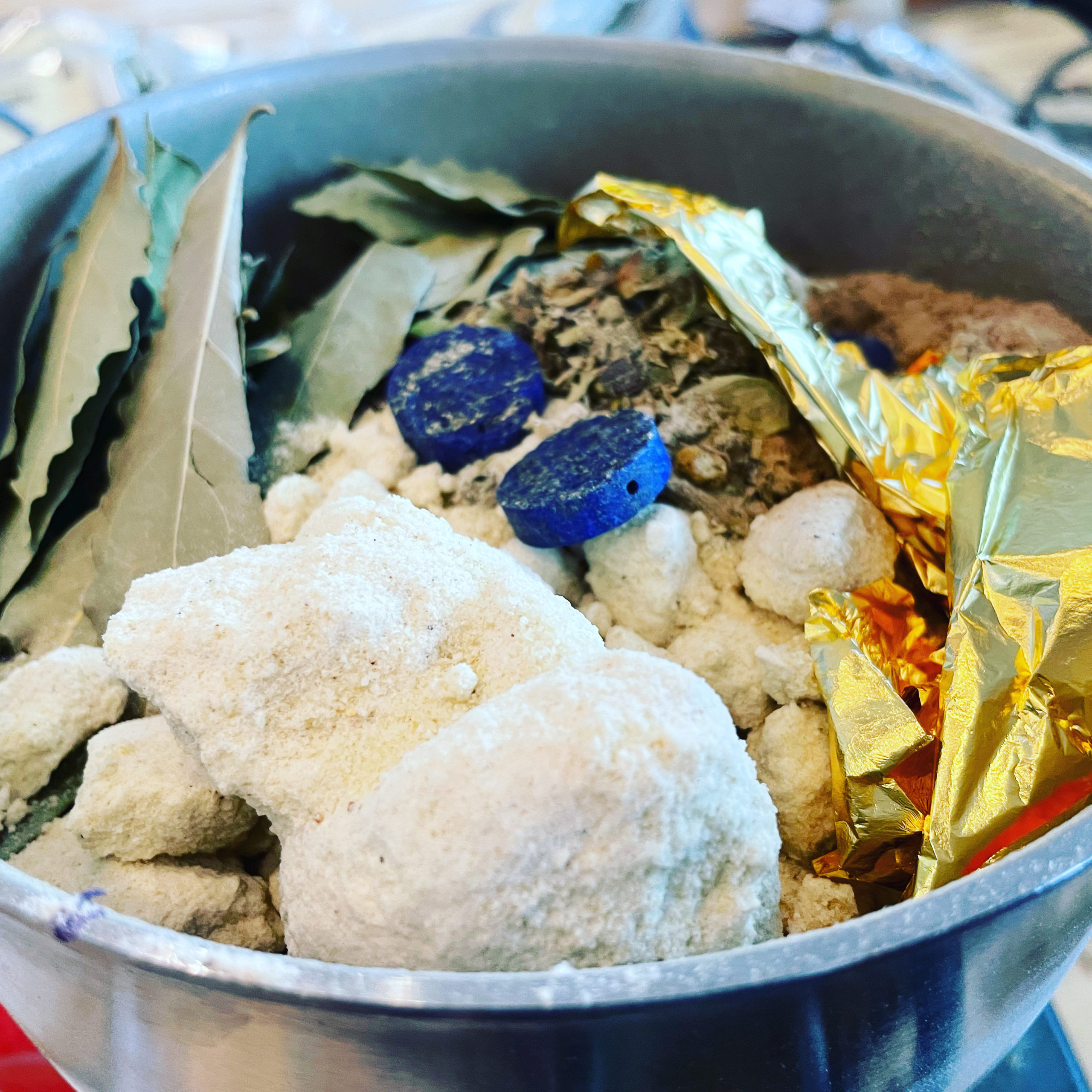 Offerings from this series can be described as talismanic adaptogens, promoting flexibility, flow, increased resourcefulness, and recovery. There are virtually no contraindications, warnings, or major negative side-effects, aside from Empyreal Vantage sub-set perhaps disturbing sleep.
This is a series that can be layered and spammed with wild abandon.
In terms of sub-sets, more detailed text is available on their pages, but suffice it to say that Cloud Kingdom relates most to the points in this category description about healthy water energy, whereas Empyreal Vantage is better emphasized by the bit about Zeus.
Empyreal Vantage is energizing, generative, and imbues a sense of all-potential. It promotes creativity, lust for life, and offers a dose of the omnipotent Divine Masculine, but in a wiser, smoother, and more charismatic form than we'd get from Mars or even Sol. Great for work AND for play.
[Allow me to stress once again that concepts like Masculine and Feminine are open-source *archetypes, equally available to *everyone, regardless of x, x, or x]
Whereas Cloud Kingdom is soothing, insulating, and protective, offering divine respite hiiiggh above our terrestrial travails, allowing us to let go and let live, and to detach from the stressors and anxieties of daily life. It provides supreme and unparalleled relief, especially good for those who are feeling raw, needing space, and would benefit from being aurically swaddled in a Jupiterian cloud-chariot. Excellent for rest, relaxation, and regeneration.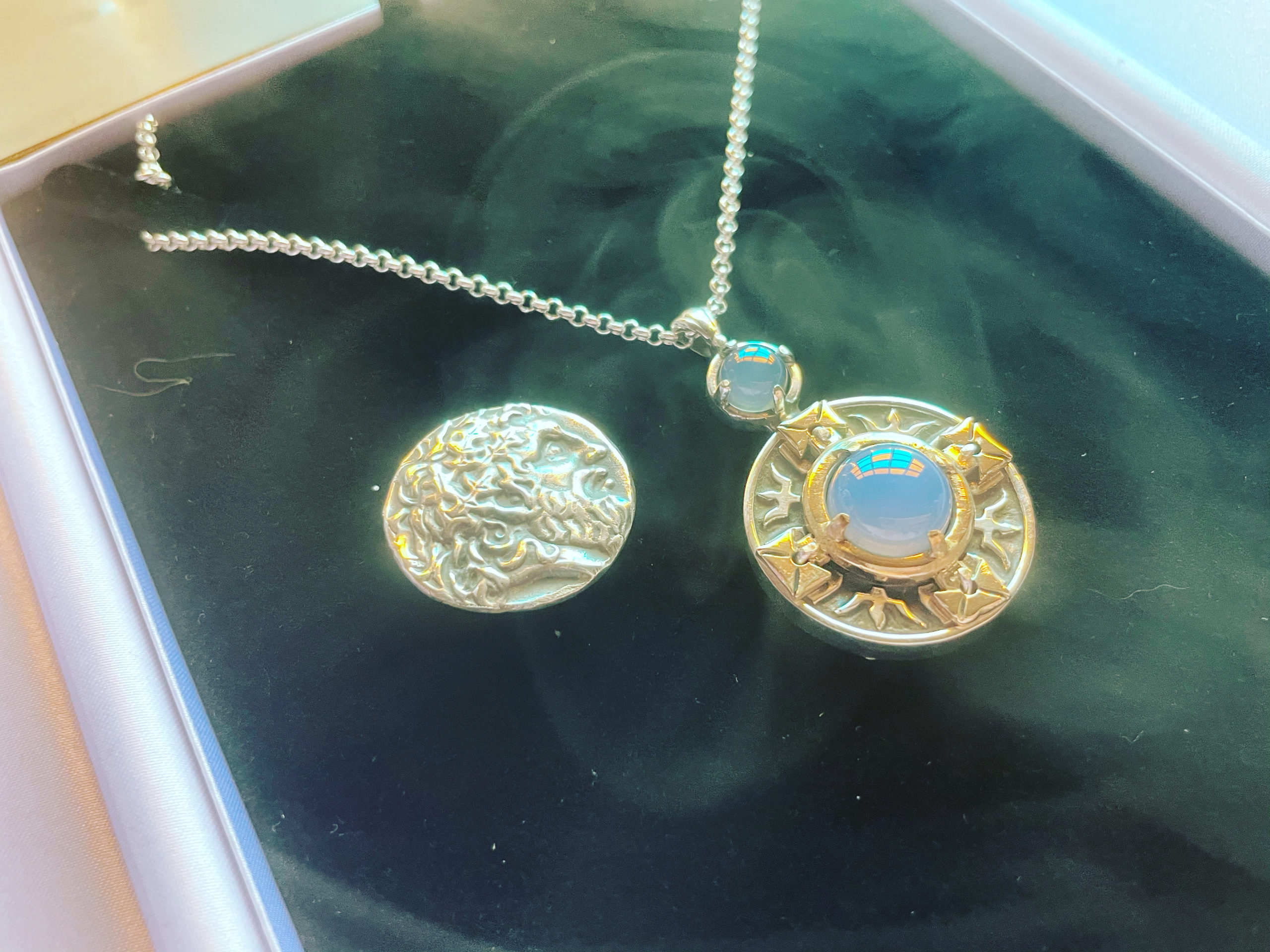 This series can be used to improve state and performance, for remediating Jupiter in the natal chart, practical magic, and weather magic. Basic instructions for all will be included with each order, alongside a prayer and invitation to join our private Client Community for ongoing support.
We thank astrologer's astrologer Austin Coppock, talismanic goldsmith Tony Mack, and master perfume-witch Elizabeth Barrial for their collaborative contributions — it is, as always, an honor and pleasure.
May the blessings of Jupiter rain down upon us, bringing nourishment, protection, and perspective.
Anointing Oils, Incense, Jupiter's Empyreal Vantage, Powders, Series

Almost all high quality Jupiter materia shares certain features, such as drawing abundance, increasing resources, luck, wisdom, and promoting a good natured, jovial manner, in addition to elevating the mind and spirit. That being said, there are two sub-sets for Sphere + Sundry's first Jupiter in Pisces series: Cloud Kingdom and

Empyreal Vantage

, each having their own additional specialties... Both are elevating and potent, though Cloud Kingdom is the more yin, insulating, lightly hypnotic, and gentle of the two, akin to floating on a cloud-chariot hiiigh above it all, sheltered and shielded from the travails of terrestrial living. Application unwinds the heart-mind in order to facilitate letting go and letting live — detaching from nagging concerns and over-caring, and invites one to participate in the divine process of

unburdened being

. Relieves stressful and anxious sensations (as almost all high quality Benefic talismanic materia does, or even mundanely prescribed remedies of the modern world do), but with a distinctive easygoing, wise, and contemplative flow (and few to no debilitating side effects). It smooths the edges, adding a Jupiterian buffer to the auric body — ideal for those who are feeling raw, sensitive, or could simply use a break from whatever struggles they find themselves facing. It is very wearable, doing little to nothing to interfere with the performance of day-side tasks — yet provides a comforting and soothing distance that registers as relief and respite to overburdened nervous and adrenal systems. Promotes lightness of being, acceptance, letting go, wisdom, and patience. Ideal for meditation, before sleep, or in stressful circumstances where Jupiter's added luck and good nature are a more than welcome influence.

Breathe deeply… Deeper still amongst the clouds, For they shall sweep us from our burdens...

Jupiterian and Piscean herbs, roots, flowers, fruits, seaweeds, and gemstones, including dandelion, blessed thistle, hops, hyssop, blue cohosh, marshmallow root, blue lotus, dulse, and dried plum, ritually combined at the height of Sphere + Sundry's series election following fumigation of frankincense and saffron, prayers and offerings. Fish bone, lapis lazuli, fresh water pearl, and genuine 12k white gold. Cloud Kingdom Oil is an immersion of equal parts organic jojoba and extra virgin olive oil, and the matter for Incense and Powder was left to gestate, later ground in the day and hour of Jupiter. Anoint oneself anytime as needed, or in the days/ nights/ and hours or Jupiter for remedial purposes. Apply to the temples, third eye, heart center, base of the skull or spine, wrists, thighs and buttocks (the Jupiter ruled areas of the body), feet, or ears. Likewise, meridians or acupuncture/ pressure points related to the liver, gallbladder, blood, adrenals, &c. The Salve (and even Body Butter) of this series can be applied similarly to even greater physical effect, in terms of muscle relaxation and embodied experience. Use this Oil to dress candles, apply to compatible magical works, or in any way magical oils can be utilized. Smoke bathe the body entire using the Incense to clear one's field and promote energetic insulation, especially in times of strife, stress, and attack. Note that all items from this series work gracefully and effectively with Sphere + Sundry's

Ritual Bathing and Energy Clearing Protocol

. Use the Powder to dress candles, add to mojos, sprinkle in drawers and shoes, in any way magical powders are often applied.

FINAL EQUINOX GRAB BAG STOCK:

Cloud Kingdom Oil arrives in your selection of a 1/2 oz glass vial with lapis and white gold for $72, or a 10 ml lapis roller for $60. Or 5 ml extinction-burst sample vial for $24. Cloud Kingdom Incense and/ or Powder is available in a choice of standard 1/2 oz vial ($28) or 2 oz bulk pot ($84). [To learn more about the more yang, clarifying, and Zeus-like impacts of the Empyreal Vantage sub-set, click

here

.]

$

24.00 –

$

84.00