Some view the symbol of Aquarius as waves of electricity traveling through the air, denoting its connection to technological innovation, or — more classically — water flowing from the Bearer's urn. Now having created and produced this series, I interpret those jagged lines as mountainous peaks, snow capped and desolate. The point of no spiritual or intellectual return, where gnosis pervades the aether.
The aerial "Zone of Death", beyond the traditional bounds of decay and decomposition.
Or snow lines, perhaps — the uppermost permanent, and the lower one, variable, delineating the hard and soft boundaries that make up our inner and outer geographies.
Aquarius is a notoriously tricky sign for even astrologers to wrap their heads around.
Classically, it's ruled by Saturn…
But how could that be, with its links to freedom, individuality, and innovation?
Is Saturn not stricture, structure, and suffering? Discipline and responsibility?
Conservatism, managerialism, and well-oiled clockworks?
Proof-positive its modern ruler, Uranus, must be truly Chosen!
And why on Earth does the "Water Bearer" rule an Air sign?
There on the mountainside, sitting at the edge of the trail, all was made clear.
Snow was falling and then it wasn't.
Wind was blowing, but in this moment, all was at an immortal standstill.
The trees had been frozen into windswept statues, held in place by nothing aside from water, mineralized in frigid air.
Elevation, an aerial measuring stick, begets cold, which renders water — one of the most fluid and erosive elements on Earth, practically inert. It goes from being our primary flow-agent — something we use to remove (or deliver) things to-and-from other things (or ourselves), to a method of suspension and preservation.
As ice, water becomes dry.
When cold, so too does air.
It has become my understanding that the rocky, mountainous terrain of Capricorn ends where the snow line begins. Where the air thins, and water falls through it — but ceases to be contained by it. That, is the domain of Aquarius.
Coldness and rigidity are defining Saturnian characteristics, as are dryness, death, and old-age. Soot, dirt, and darkness are well known associations, but so too is bone white, and glacial blue, and the sparkle of icy crystals on an open tundra — frozen sheets atop a never-ending watery expanse. The calming and psychedelic, deep space-like sounds of lake ice, singing.
The Spring Sun brings warmth, melting the stores of snow and ice that winter has prepared for us. These freshets fill the creeks, reservoirs, and the rivers — its sweet waters supplying flora and fauna during the height of their natural growing season, along their way to joining our one ocean.
Little to none flowing freely and available, in extraordinarily cold climates humans must sustain themselves by collecting and then melting snow for their loved ones and animals — personifying the Water Bearer, and tending to constant fires or heat sources to create vital warmth. Heat and light being synonymous (as are dark and cold), these serve too, as tiny sources of Illumination.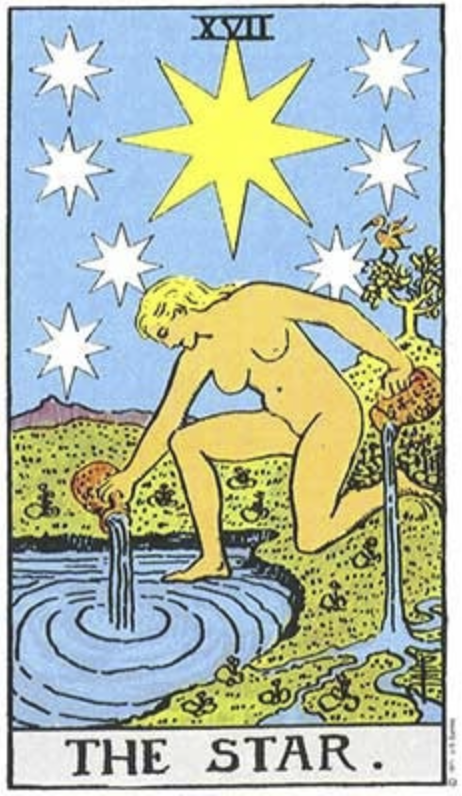 The Star card comes to mind — representative of Aquarius in the Tarot's Major Arcana.
In it, a nude and fair-haired maiden holds two jugs of water, pouring them simultaneously onto the earth and into the ocean, where she plants one of each foot. A mountain range can be seen in the background, as can a bird in a tree — a wink toward Saturn's Exaltation in Venus' air sign, but it being goldenrod yellow — is also a representative of the Sun, and vital energies, and of life itself.
Beyond that, there are 7 small 8-pointed stars in addition to one centerpiece above. I like to view these as the 7 Planets united by the higher intelligence that connects all. The myriad stars that pierce the darkness of long, crisp, and cold winter nights, that inspire contemplation and provide navigation to those who seek… the individual campfires each household builds to warm and unite them, making constellations out of each and every Spirit that gathers 'round them… the animating life-force that rends every man and woman "a Star".
The Sun — Humanity's Own — rules Leo, Aquarius' opposite. Part of what makes Aquarius both a "collectivist" and a notoriously committed individualist, is the fact that Stars are happy to share the sky by night, while the Sun — alone and in particular — naturally dominates the day.
This reflects the distance of Aquarius' lens — the alienated from civilization, perhaps by cloister in a mountainous retreat, ascetic who sees society more clearly — and perhaps understands its needs more — because they have moved beyond the bounds of it.
Yet by night, stars though they shine, bear no heat and grow no fruit. The monk's hard-won wisdom must be poured back into the collective, to nourish and provide guidance to the Earth-lings below.
Related — 'Thus Spake Zarathustra: A Book for Everyone and No One' by Saturn in Aquarius Mahapurush Friedrich Nietzsche. To learn more, consider attending Austin's NORWAC 2024 presentation 'Saturn's Chosen: Mahapurusha, Melancholia, and the Spirit of Gravity'.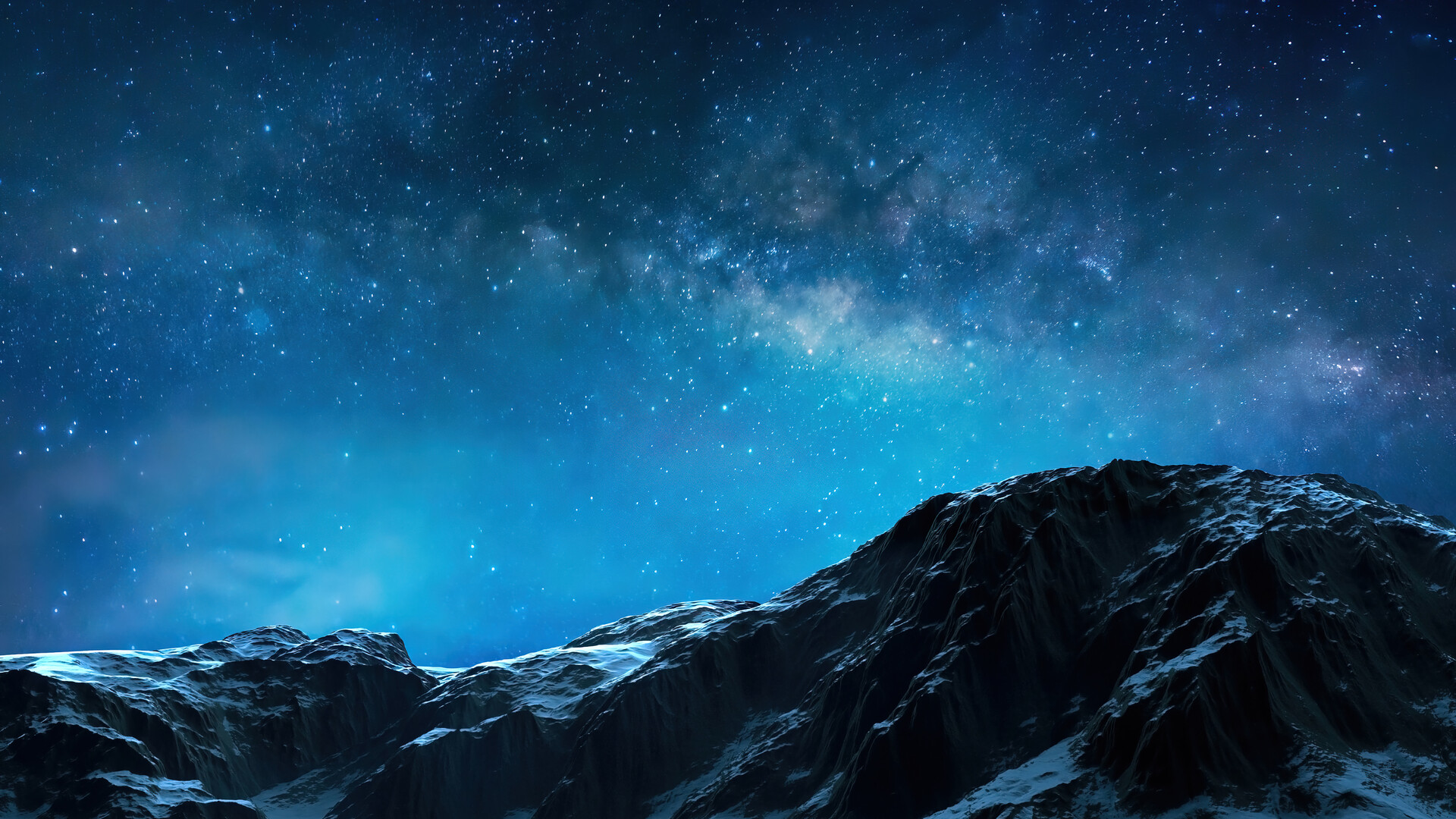 The Starry maiden exposes her body freely to the elements, displaying no artifice in the form of clothing, stylization, or finery. Her focus is not on herself, but the task at hand. She is a minimalist and practical, as one tends be in areas of few and precious resource. Selective industry and necessity pervades, where strangely enough, self-centeredness demures.
Wim "The Iceman" Hof has no planets in Aquarius, but without a timed chart, I'd like to imagine that perhaps he has a prominent angle there, such as the Rising or Midheaven.
Regardless, we know for sure that he has a very strongly placed Saturn in its own sign of Capricorn, and is currently at the forefront of teaching Humankind "mind (Aquarius) over (above) matter (Capricorn)" through exposure to extraordinarily cold environments — ice water chief among them.
It is worth noting that he himself is an Aries with Jupiter in its Sagittarius triplicity, so his inner fire is quite strong — and he shows others how to stoke their own, in order to endure extremely inhospitable environments — and become stronger for it. Primarily by not fighting or resisting the pain of the cold. By embracing it. By breathing and flowing through it, it is transcended.
That is some serious Saturn in Aquarius shit technology right there.
And it brings us somewhere close to actually discussing this series…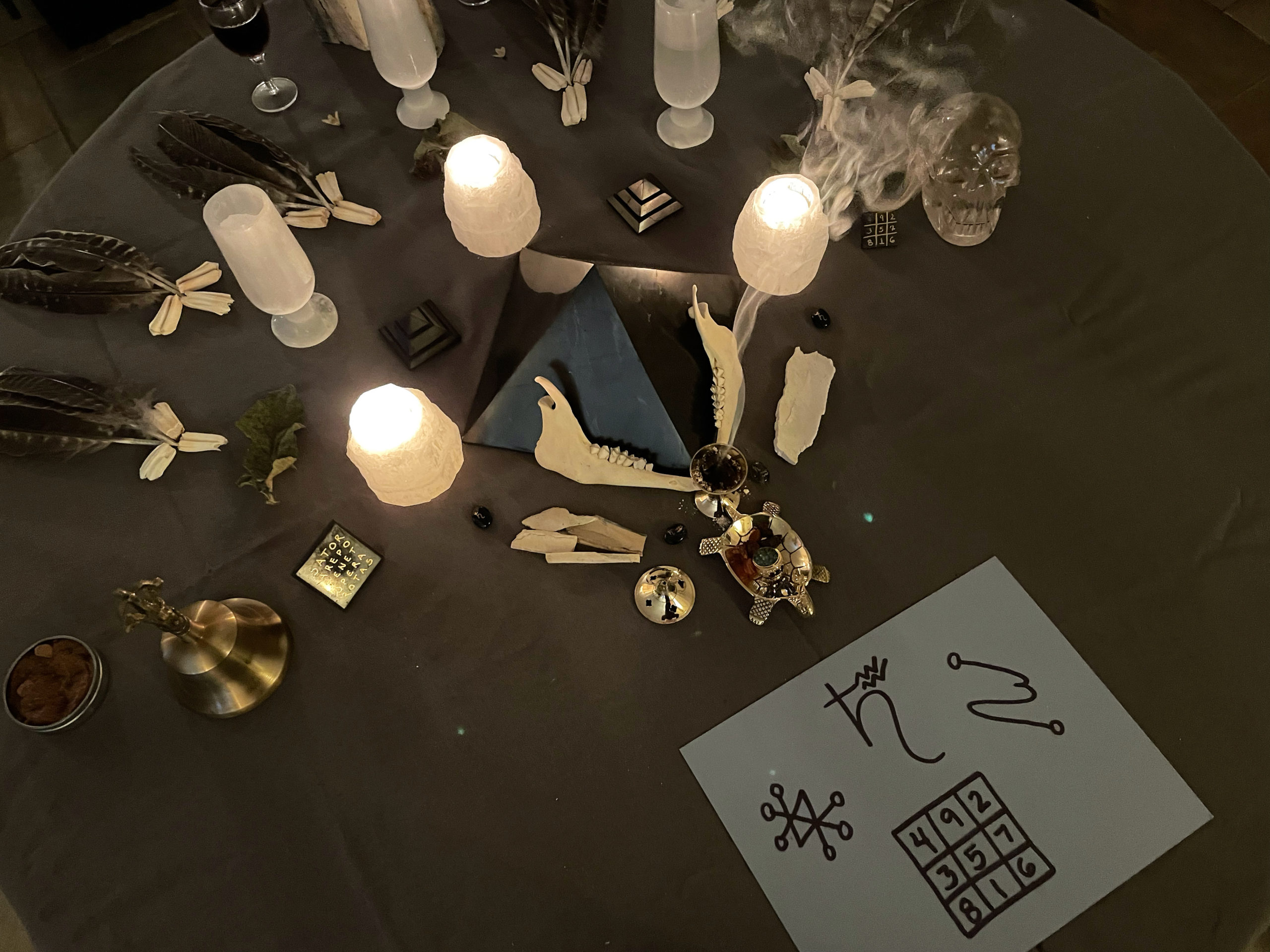 As touched on in the Saturn in Capricorn write-up, strong Saturn materia and talismans do not override Saturnian principles, or likely, solve Saturn problems.
They are the insulating effect that a built-up callous lends over rocky terrain.
They are the ice water  and  they are the guide who gives us the technologies to  endure  it.
Still, the work of ~being~ freezing~ass cold is ours to do, and ours alone.
The period immediately leading up to the launch of series has been full of grieving and loss. For the world at large, and for myself, on a personal level. In the last two weeks, our elder cat of 16-years passed away, and unexpectedly, my brother was killed.
The year of Saturn's maturity was triggered by my most recent Solar return just prior, along with a 12th house profection, and it… feels like it.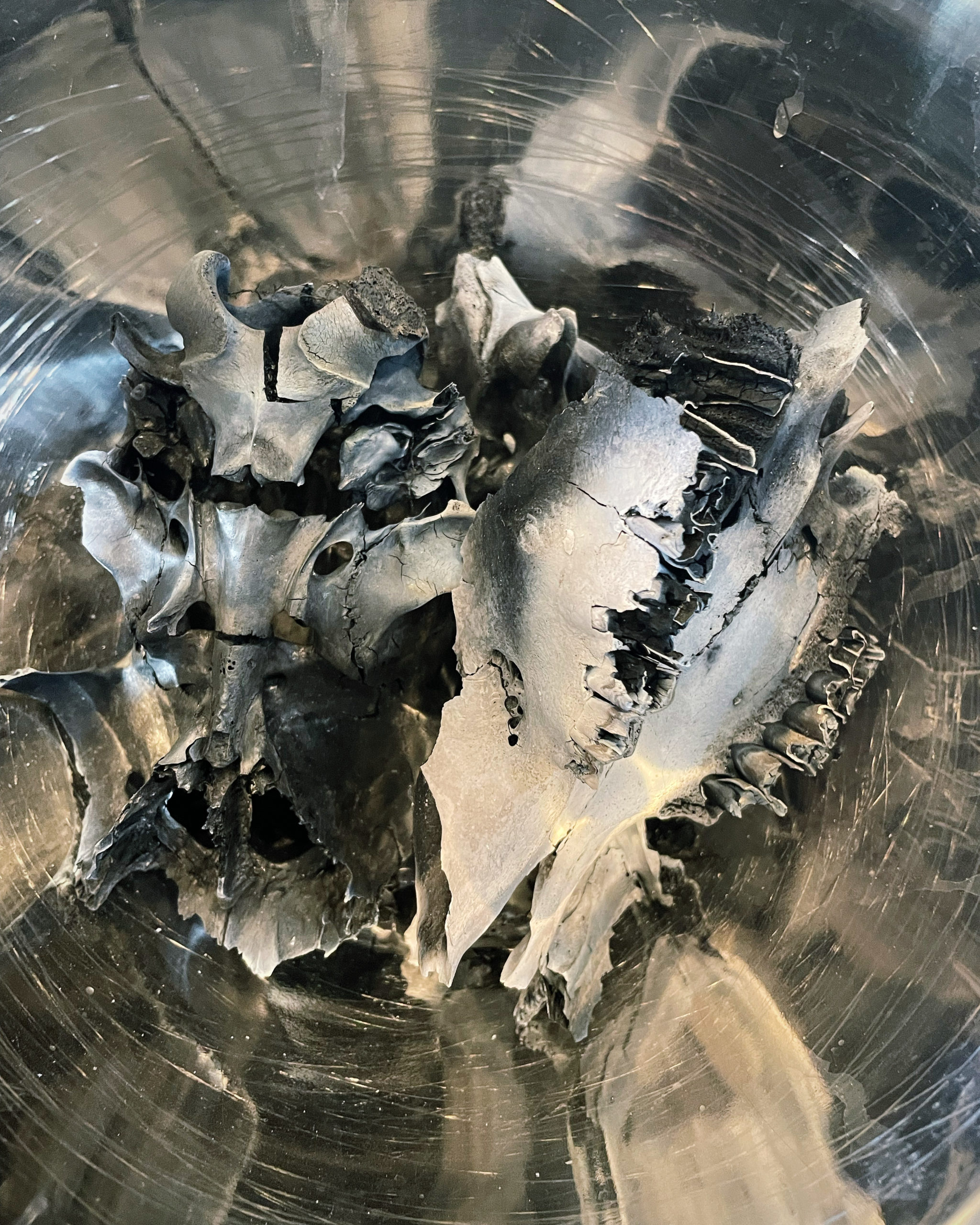 Working on Saturn in Aquarius during this time has been an incredible blessing, because it provided context and clarity. A bridge between low-hanging grief and the solace of higher-purpose.
In the months leading up to our kitty's passing, he was in home hospice. He could no longer walk to the litter box, so he was relieving himself on the floor — hopefully on puppy pads rather than carpet, sheets, or himself, but not always. He was eating, but he would get raw meat all over the place while he did it, including his own fur. We tried to keep him and the house clean, but it was, frankly, disgusting. The process of a physical body giving out to old age is a nasty thing, on every level one could possibly imagine. It required constant maintenance and caretaking, done out of love and devotion, but also, responsibility.
The grim necessity and dirty work of Saturn in its Earth-bound glory.
Following his passing, everything was physically clean… but it was also empty.
Grief and loss echoed through the emotional and physical landscape, like soundwaves through a wintry wood, radiating through a frozen tundra.
Mess and maintenance were no longer the challenge… the situation had progressed farther up the mountain, past the snow line, where the issues became emotional and mental (water and air, respectively).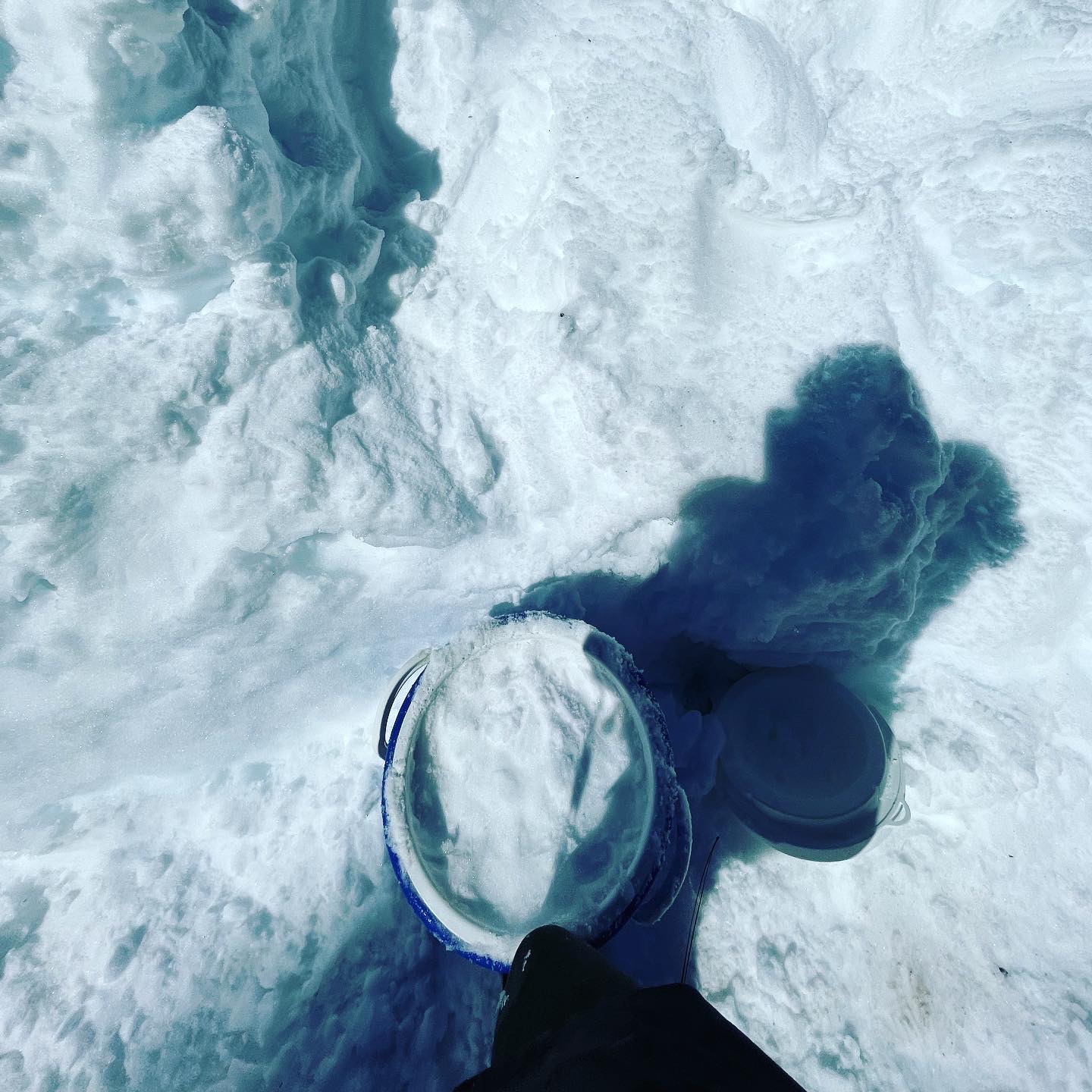 Grief is a form of alienation from the rest of the world, putting us on our own far away planet. Tears become the water we bear, flowing from the snowpack of the heart, that love builds up over time. An inversion of all the warmth and comfort the Summer of relationship shines upon our lives. The cold, desolation of loneliness, once the light and companionship of someone we love… metaphorically and physically, goes out.
Leaving nothing but a pile of ashes where the fire of their soul and the love we shared, once lived.
Ashes which are — in their finest, most purified form — white, and a source of cleanliness.
I would say one of the reasons astrologers have a hard time relating to Aquarius as Saturn ruled is that we're more used to thinking of Saturn in its Nigredo (black) form, its Capricorn form, rather than the Albedo (white).
This materia will help remedy that, for it teaches that transcending the suffering inherent to Saturn's Sphere is the wholesale acceptance of all it involves, the Keys to which being: comfort in independent isolation, embrace of what is, release of all else, command over retention and flow, breath-control, and mental discipline.
That at the highest level, true freedom, liberation, and Sovereignty are the products of such.
What else is it good for?
All the classic Saturn stuff — long-life, discipline, patience, austerity, stoicism, binding, structure, responsibility, maturity, slowly-built, well-deserved success, and the like.
The side effects from over-exposure and constitutional incompatibility are also all the Saturn stuff — coldness, depression, rigidity, lack of vitality, weight loss, wasting, back pain, joint pain, dryness, and brittleness.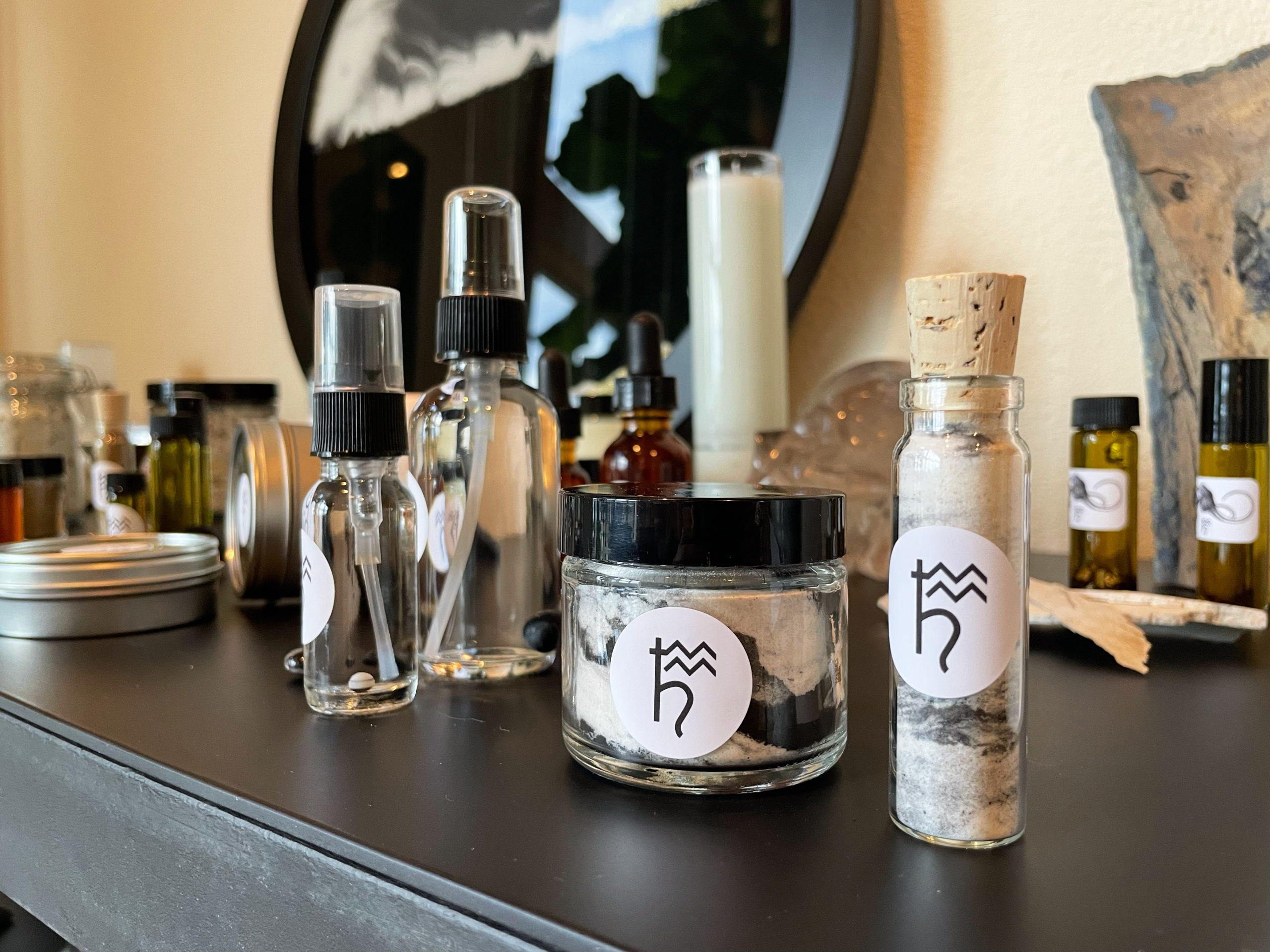 Saturn in Aquarius is gentler on the vessel and more user-friendly, though, than Saturn in Capricorn is, which is why there are topical Forms for this series and not the other.
Still, layering with life-giving, joy-sparking, and healing influences are a must to balance the toll Saturn necessarily exacts, and taking frequent breaks from its application is recommended. Asclepius, Venus in Libra, Exalted Venus, Jupiter's Empyreal Vantage, and Butter Ocean are all excellent supplements.
And note that Mercury in Gemini is the anti-Saturn, in many ways, promoting plasticity and youthfulness.
From a TCM perspective, the energy here is cold, yin Metal, which is constructive and orderly but still not particularly hospitable to life-force — like living on a freezing mountaintop, for instance. Metal can be extraordinarily helpful to some people's constitutions and exceptionally detrimental to others, stoking anxiety and neuroticism.
If physical application is ill advised or not well tolerated, 3rd party magical application can be used to achieve whatever your goals may be, whether that's cultivating better discipline, cutting bad habits off at the snow pass, or binding those who need a bindin' (obviously exceptional for freezer spells!).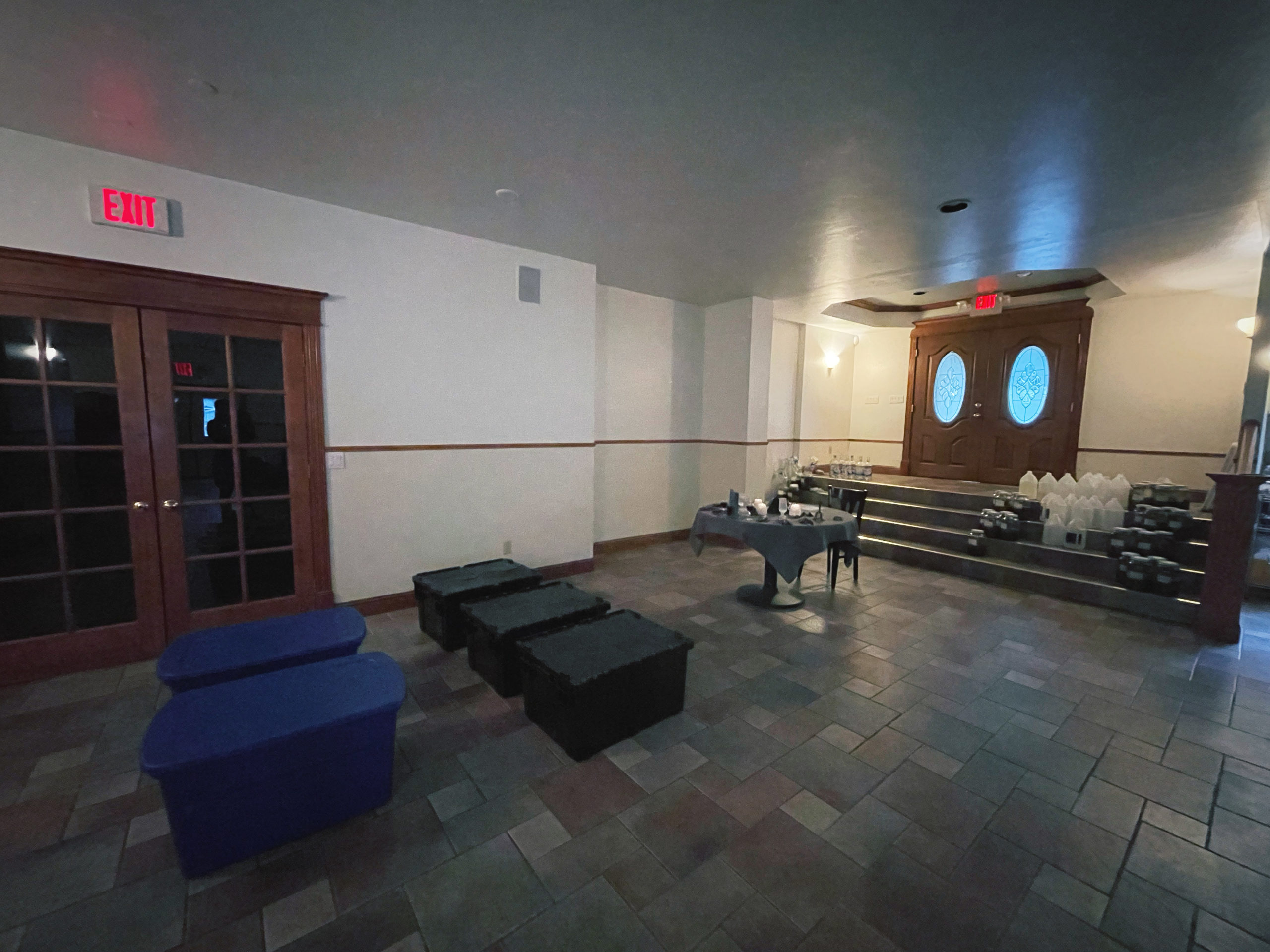 The election features a very strong conjunction to Venus on the rising, decimated on her own terms but always a great comfort and welcome friend in Saturn's eyes. Electional architect Austin Coppock shares more —
The chosen moment for this work captured Saturn in Aquarius, direct in motion, on the Ascendant, during the Hour of Saturn. This moment of raw strength for the slow planet is further supported.
First, Saturn is bonified by conjunction to Venus. Saturn benefits from elegant Venus' company. Here she serves to bring out the austere beauty of the wintry Saturnian landscape, and weave a song out of the cold truths echoing about it.
The second of the supporting factors is Saturn's close conjunction with the star
Deneb Algedi
.
Deneb Algedi fortifies Saturn's already considerable strength
with an elixir of light from outside our solar system, rooting the nearby planetary power in the vast and distant firmament. Saturn drinks easily from Deneb Algedi's lights, as the star's power is similarly
cool
,
orderly
,
firm
, and
patient
.
Finally,
the Moon
, who decides what celestial powers may pass into earthly being. The Moon's position and condition is more than sufficient to usher this stark, wise power into the human world.
Moon is waxing, in the same sign as Saturn, ruled by Saturn, and in its own decan
. Thus Luna is entirely occupied with the translation of the slow planet's power into the sublunary.
The net result of these factors is potent Saturn, undiminished in raw strength but refined and civilized by the elegant influence of Venus and the protective and decent rays of Deneb Algedi.
Because of the nearness of both Venus and the Moon, moist planets, this election provides a draught of Saturn which is not as dry, as parched, as what the slow planet usually provides. It is, however, classically cold. At an elemental level it is cool, solid, and still, and facilitates a patient, serious, certain, calm, and clear mental state. In just such a condition do we enter the tutelage of ancient, patient Saturn.
Praise be unto Saturn!
Whose Song is the Silence of Deep Space
Whose Dance is the March of Glaciers
Whose Vision is the Wintry Vista of Deep Time
As part of this operation's conjuration, Saturn was addressed as the:
⟁ Divider of Infinity and Calendar Master, to grant knowledge of Time and Causation.
⟁ Hard Worker and Perfect Organizer, to grant discipline, endurance, patience, and authority.
⟁ Ancient One, Long-Lived Grandparent, and Master of what Endures, to give longevity and protection from Time's ravages.
⟁ Aged Patron, Great Parent and Grandparent, to grant good relationship and favor with those beings whose course Saturn directs.
⟁ Master Builder, Perfect Architect, and Greatest Steward, to give long-lasting and firm success in all weighty endeavors.
Available, Saturn in Aquarius, Talismans + Reliquaries

Forged by the inimitable

Anthony Mack

—

Standard Sickle Talisman

Modeled in hard carver's wax, and Cast in Electrum; an 80/20 alloy of silver and gold [with calcined salts of pine, cumin, and hemp]. Casting was accompanied by suffumigation of Myrrh.

The image of a sickle, the most predominant symbol and tool associated with Saturn. A hilt was added to the handle to give the overall form the impression of the traditional glyph of Saturn. The length of the blade is engraved with the characters of Saturn from book I chapter XXXIII of Agrippa's 'Three books of Occult Philosophy'.

Saturn in Aquarius Ornate Talisman

Modeled in hard carver's wax, and Cast in Electrum; an 80/20 alloy of silver and gold [with calcined salts of pine, cumin, and hemp]. Casting was accompanied by suffumigation of Myrrh.

An image of a Saturn as a goddess with stern and serene countenance. She wears a dark hood and veil. A composite image of Saturn from Agrippa's book II chapter 38 of Three Books of Occult Philosophy:

"A black or dark cloth covers his head, and all of his garments are black and dark"

"The image of a man, having the countenance of a Hart"

Upon her head is a diadem set with a 3 carat blue Sapphire, flanked by two 1/2 carat white sapphires; and fitted with a set of hart's antlers. Beneath the center sapphire was placed gold marcasite, myrrh, and alchemical salts of pine which were extracted from needles calcinated during our Saturn election, and precipitated during subsequent hours of Saturn by friend and skillful spagyrist Tyler Schneider of Azoth Apothica. On the back of the talisman is the glyph of Saturn opposite the deposited materia.

Each talisman arrives with a 20" silver chain, and a keepsake jewelry box bearing a wax seal of the glyph of Saturn.

This will be Sphere + Sundry's

only

run of Saturn in Aquarius Talismans, and our sole

Saturn in Aquarius

series. Since Saturn has already waded off into the waters of Pisces, they will not be possible to obtain for another 28-years. Includes a vial of Saturn in Aquarius' Incense + Powder.

$

600.00 –

$

4,311.00