Available, Exalted Mercury, Kolonías, Waters

Water freshly harvested from Mt. Shasta, grain alcohol, colloidal gold, and organic essential oils, consecrated during our

Exalted Mercury

operation. Fresh abre camino leaf was later added on the day and hour of Mercury following its direct station in Virgo 2022. Cleansing the vessel with this Kolonía helps

purify the Mercurial within your own bodily Sphere

, and open the way for clear thinking, communications, commerce, eloquence, productivity, and organization. Supremely energizing, clarifying, and invigorating! It also functions to sanctify the hands before Mercurial works.

Best practice with any Kolonía is to seal the auric body after use. This is easily achieved by using any Anointing Oil, Salve, or even Body Butter which supports your chosen aims, to address your state in the moment, or for supporting longer-term goals...

Cleanse your wallet, purse, and keys to clear out stagnant, blocking energies, to increase the rate of exchange, open the way for material gain, and expedite getting from point A to point B. This can also be used to clear the field of malfunctioning electronics, to help troubleshoot connectivity issues and expedite problem solving.  It functions as a purifying and priming wash for tools, talismans, and raw materials. It can also be added to an essential oil diffuser to fill an atmosphere with energizing, talkative, and stimulating Mercurial energies.

---

Turkish colognes

 are often sprinkled upon the hands before entering households and business establishments, providing natural sanitation and also a delightful scent. ⠀ ⠀ Sphere + Sundry's talismanic Kolonías can be used in such a way, or as Celestial Florida Waters for energetic cleansing — promoting clarity and way-finding, as life demands or before ritual. ⠀ ⠀ Doing the following makes it difficult for nasties to glom on or penetrate the auric body, and establishes a clean slate which potentiates the efficacy of other materia…⠀ ⠀ Shake well to integrate and disburse organic essential oils, colloidal metals, and botanically derived colors.⠀

---

⠀

Quick Kolonía Clearing Protocol 

⠀ ⠀ Sprinkle about a half teaspoon onto the palm of the hand and gently rub both together for 5-10 seconds, coating tops and bottoms. The hands can float 2 inches from the body or lightly skim it.⠀ ⠀ Stand and run your palms from the crown of your head down the back of it, then start from the top again, going down the sides, the front of the face and down body, all the way to the tops of your feet. Sweep multiple times. ⠀ ⠀ If you feel any areas "sticking", continue stroking until energies disperse, and then proceed with additional downward sweeping.⠀ ⠀ Continue skimming downward, running your cologned hands across every surface area, including under the arms, groin, between the legs, and rear, concluding with the bottoms of the feet by lifting them. You can "flick" the energy off if it feels right, or it will dissipate naturally, however you prefer.⠀ ⠀ Take 10-30 seconds to close your eyes and integrate the cleansing, feeling the shift, and thank your chosen Power for the cleansing and protection it provided, sealing the auric body from negativity.⠀ ⠀ Kolonías also serve to anoint and sanctify the hands, and can be used before performing energy work, ritual work, or any activity related to each series' arcana – on oneself, one's clients, or loved ones. They can be used to cleanse objects, spaces, and add oomph to spiritual baths, as well as added to floor washes, essential oil diffusers, or dishes of water kept at the bedside and entries. ⠀ ⠀ Extraordinarily simple, versatile, effective, and p o t e n t . Arrives in your choice of 1.7 oz woozy bottle with genuine abre camino leaf and orifice reducer for $32, or 5 oz bulk for $96

$

32.00 –

$

96.00

There is only 1 planet of the OG7 which Exalts in the same sign as one of its Rulerships, and that is Mercury. A testament to its Dual Bodied and yet Compounding nature in the flaxen, productive fields of Virgo. This is the second Mercury in Virgo election Sphere + Sundry has produced, but the other was a Cazimi. The effects are similar, but this is more multi-purpose, and dare I say, *even more* powerful.
Mercurial™ (talismanic materia) acts as a magical nootropic and way-finder, plain and simple. In Virgo, it works like something that might be commonly prescribed to enhance focus, or function as a study aid. It primes the mind for productivity of the most banal and basic order.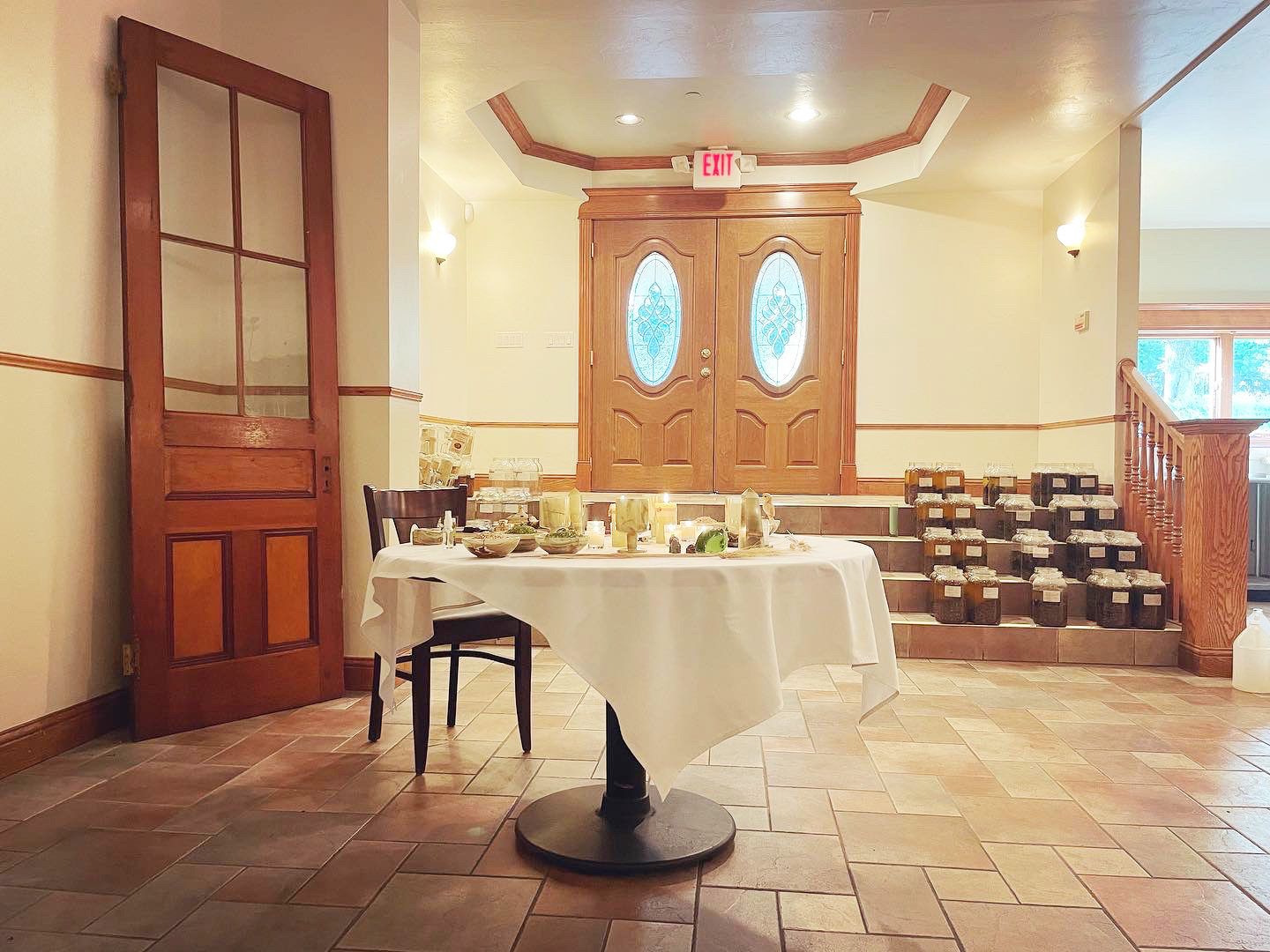 It is distractible in the sense that undone things call out for completion. Disordered things, we feel, beg to be put right, and out of their dysfunctional misery. Thus, a disparate To Do List has within it the potential of a well-organized Sphere, where there is — "a place for everything, and everything in its place" — by nature of executing each individual item, one at a time, to full completion. A collection of lines get crossed out or checked off on a piece of paper or a task-management app, to form one congruent, well-oiled experience.
Problems and tasks, one finds, tend to replicate like wet Gremlins after 4th meal when you really get into tackling them, and that is the Initiatic Ordeal of Exalted Mercury materia (—remember that Virgo is mutable, not fixed!). Things tend to get temporarily more chaotic in pursuit of order as things start flowing, but luckily, this series — and you! — have all it takes to rise to the occasion!
It is energizing, uplifting, and joyous, and at the same time, works toward the elimination of redundancies. The way Mercury is able to access every other Planet's realm, dexterously bopping back and forth, really shines through here. We see elements of all the other Powers refracted in its myriad capacities, making it a material adaptogen of the highest order.
It blends some small portion of Sol's drive to cohere with Luna's focus on making-manifest, Saturn's disciplined delineation with Jove's good nature, and Mars' need to execute with Venus' social skills, on TOP of Hermes' ability to communicate and shift gears like no other.
If there is room for only one astro-magical supplement in someone's arsenal — especially in today's world, it might just be this. The Swiss Army Knife of materia.
That being said, it has the same pitfalls taking too much of a drug there's a US shortage of (at the time of release) also might. Myopia and a sense of being in the eye of the storm — of going so fast, we're stone-still. Well composed on the exterior, with thoughts whirring at 1,000 mph. Not sleeping and organizing things instead. Getting burnt out from over-use, but humming along until we're husks in the name of constant productivity anyway. Which has its place!
Such can be channeled into Deep Work, but because Mercury *also* opens the way for communications (and we live in an omni-connected world), the erection of digital and cellular boundaries are a MUST. Unguided, it is very possible to flit away the hours online or via mindless chatter under this influence.
Mercury loves to occupy itself with 10,000 different bite-sized things throughout the course of its labors, which is fantastic for a day of errands and loop-closing, less so for getting a book done (why Jupiter has dominion over long works/ books, and Mercury, short!). It's also excellent for conferences, vending, working trade shows, and other high-vibe, high-communication events (where salesmanship may or may not be involved! If it is, this'll certainly help bring in more moolah!).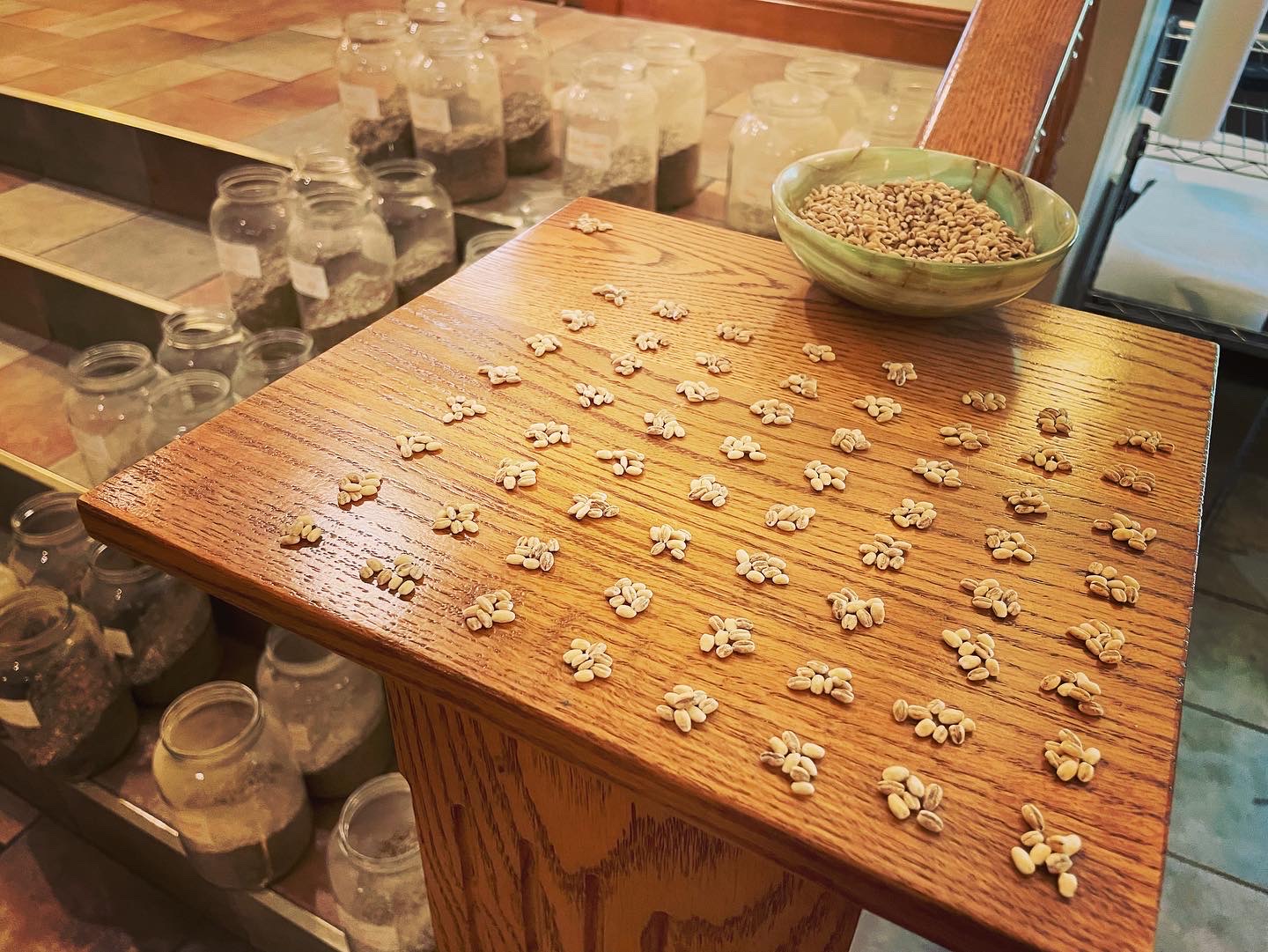 If you want to use this for long-form projects, however, turn your phone on airplane mode, block your browser for a bit, and buckle in. You'll be shocked at how quickly — without being able to widely wander — you begin to tunnel.
Returning to the burnout piece and meth-y side effects, strong uppers need counter-balanced by strong downers. This, like Regulus, is primarily a DIURNAL USE series (even the Salves, which are Forms usually suited to comedowns…), because it is so VERY energizing.
It's great for activity and not good for resting the mind, tongue, or body, which can continue moving long after anything useful results…
Apply this early so it wears off by evening (goes great with coffee!), or cut it off with Exalted Venus, Jupiter in Pisces (esp. Cloud Kingdom), or any other materia you use for grounding, rest, and relaxation. You may find pairing it with something to take the edge off helps, even during day-time. Deneb Algedi and Saturn can both provide rails/ discipline. Asclepius, Golden Sol, and many others can cut Mercurial/ Virgoan neurosis, should it present. In addition to whatever non-magical downers you turn to.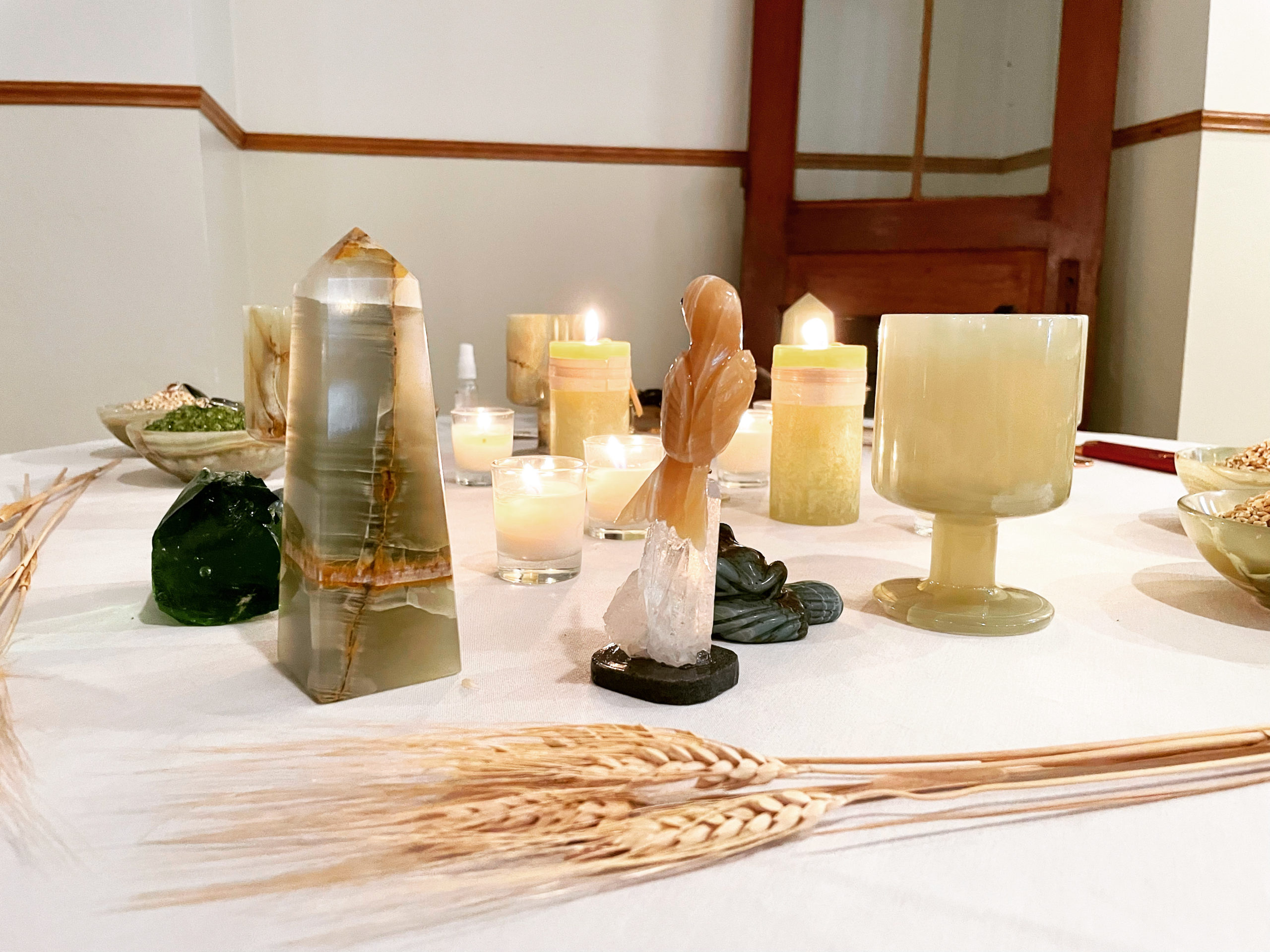 Many offerings from this series contain genuine Abre Camino, which means they'll work well for any way-finding magical work you need do. In addition to Lucky Hand Root, for good fortune and dexterity.
Mercury is an excellent merchant and salesperson, so money magic (especially if Mercury rules $$$ houses in your chart!) is also an excellent and fitting application. The addition of 24k gold and sterling silver doesn't hurt! 
This series seems to act as an appetite suppressant, and may be helpful for exercise and weight loss. But it can also trigger sugar cravings, because Mercury loves sweets and running on sugar to keep from being weighed down. The need to eat for fuel is, again, similar to amphetamines.
[Note that this does not actually contain any drugs or illicit substances; despite it feeling like it very well could!]
As for the virtues of this election — a gift to us all from Austin Coppock — Mercury is in its Exaltation and Rulership in the 10th whole sign house, co-present with the Midheaven. The Ascendant is in Sagittarius, but Mercury's decan, and conjunct the Royal Star Antares, which gives strength. It is perfectly trine its ruler — an invigorated Jupiter in the 5th. Venus also trines the Rising and Ruler, and the Moon is overflowing with light, fishin' with Fomalh't, in an applying aspect to Mercury, the original Enby. Malefics are well-quarantined, having little to no s(w)ay in any matter.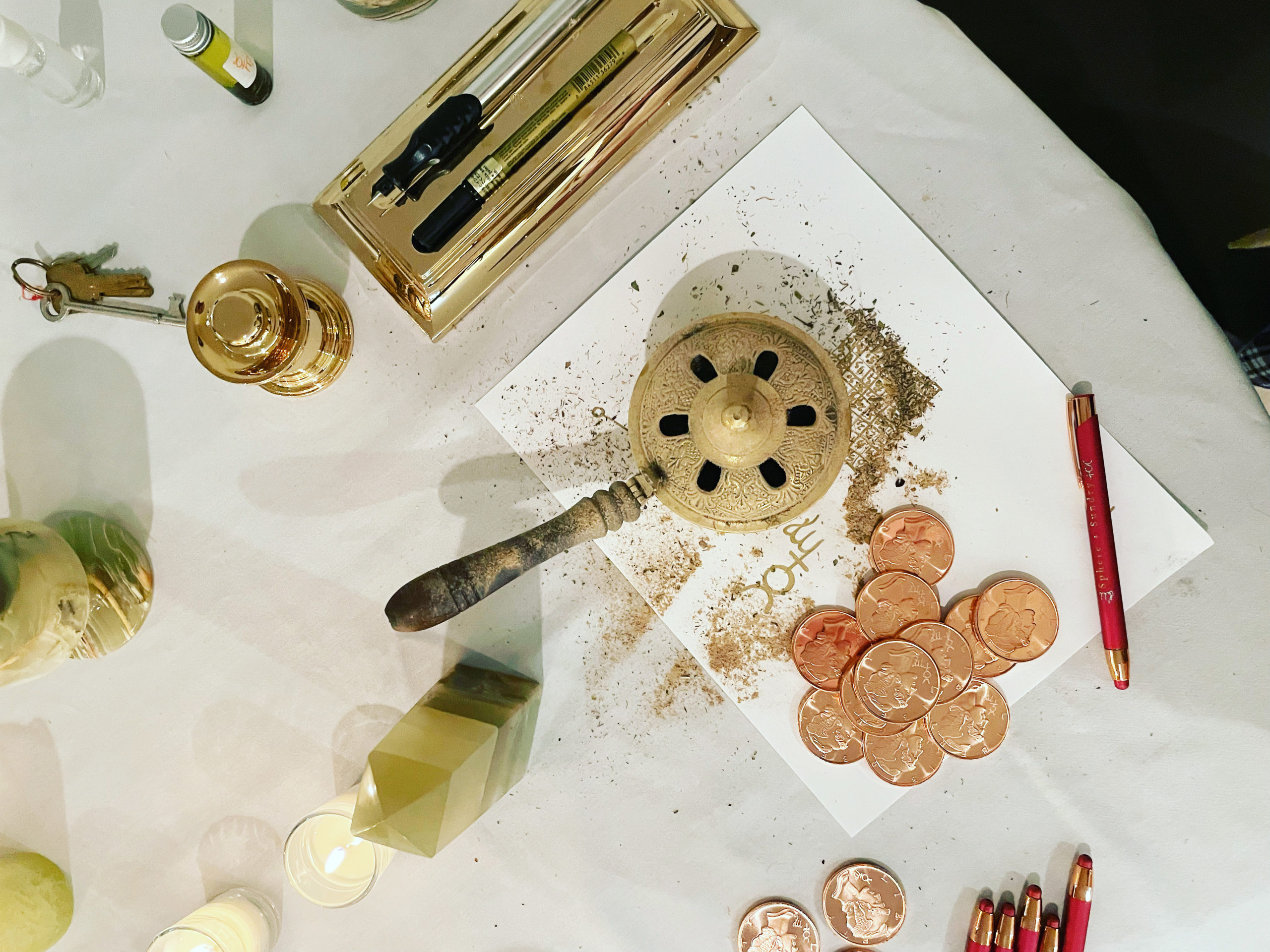 On top of how productive this is, it is also SUPER social and A LOT of FUN! In the lead up to this launch, we were able to erect processes and organize things that have needed done for literally years now (you should SEE the spreadsheets!), but we also laughed our asses off and communicated well and often.
Just after Austin had reported how serious and focused this felt (he was slower to beta test this round) — as I reported five of us in the workroom were currently doubled over in laughter — he called back to report making vrooom! noises driving up the hill to Mt. Coppockalypse in our hilariously un-race-y Prius.
This materia will be helpful in slaying the myriad monsters Mars' incoming retrograde in the other Mercury ruled sign, Gemini, is likely bring to the fore. We've got Eclipses coming up and all kinds of gnar-gnar astroweather, so do keep your powder dry. Energetic Cleansings + Ritual Baths are worth the time and hassle they take in gold. If gold were also sanity and emotional bloodletting?
We thank long-time talismanic jeweler Tony Mack for creating talismans for this election, and Elizabeth for perfumes which will debut at a later date. Black Phoenix Alchemy Lab is busy with a cross-country move and newly launched Weenies/ Liliths at this time, so those will come as their own drop, likely within the coming months (but no timeline promises!).
Praise and appreciation to the Spirits that make Sphere + Sundry possible, Team and Clients included, without whom, this project of unprecedented scale and astro-magical import, would not be possible. Love to each and every one of you. Thanks for giving the ol' Venus in Virgo Stuff To Fret Over + Souls to Serve — it is an honor, a pleasure, and so very necessary ; ) — Kaitlin Coppock.
Each order comes with basic instructions for use, timing suggestions, and a prayer. This time from the talented Sara Mastros, who has kindly licensed the use of her translation of The Arcadian Hymn to Hermes from the Orphic Hymns Grimoire, the second edition of which is now on pre-order from Hadean Press. Gratitude to her, and Erzebet Barthold.
If you ever need your order for a special occasion by a specific date under any launch condition, please write in to the support portal letting us know! Note that the type of shipping you purchase is the class it ships, not necessarily when we get to it in the queue…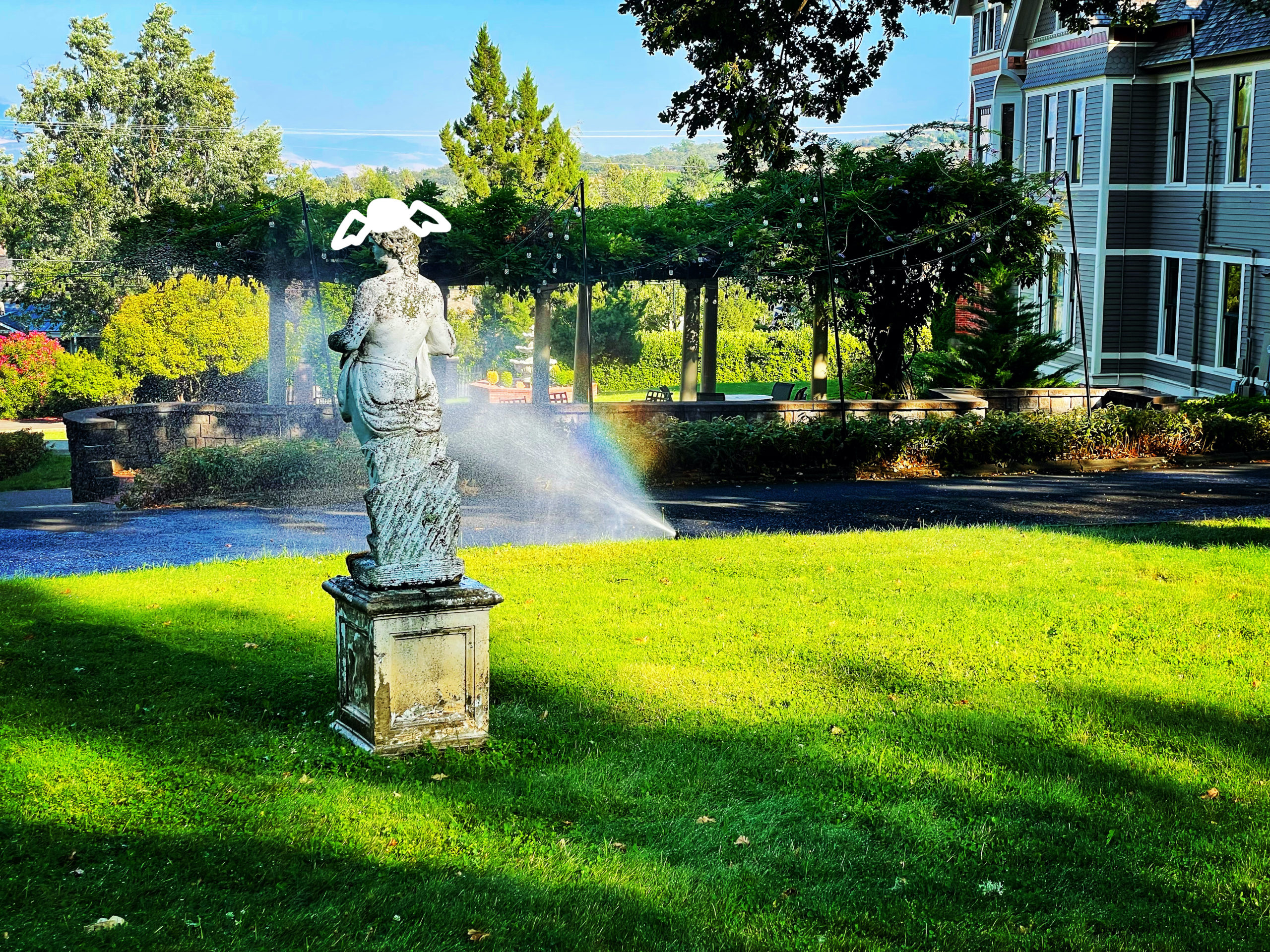 For information about processing times and current status updates,
please refer to the Announcements area of the S+ Help Center.