Talismanic elections for Mercury have been scarce since Sphere + Sundry's inception; especially from the Gemini side. Austin had initial doubts we'd be able to secure a maiden series for it in 2022, but a second*, closer inspection revealed otherwise.
Despite Exalted Mercury being created later, it did end up being released first. You might recognize the antique door used as Mercury in Gemini's altar behind the working area in the photos.
I liked the idea of using a horizontally suspended door as our base of magical operations (in this case) because of all it represents:
Mercury commands places of ingress, and no single locale represents that more classically than literal doorways. That this particular door was lacking its hardware was even better, since the hinges and metal that attach a door to its structure are the distinctly Virgoan components. The stabilizing, trusty, and well aligned bits that make serving its worldly function possible.
The open Air that comprises the door-way — the binary of a door being open, or closed (and anywhere in between) are where the Gemini (and everyone!) comes in. The side with the knob that fingers dexterously squeeze, following the turning of dynamic pins within the locking mechanism. Lines of actual code which form manifest riddles that the right key holds the answer for.
Application of technology confirms one's identity, or at least authority to gain entry, which nowadays could look less like an actual key and more like a numerical sequence, a mysterious fob, phone app, or even a fingerprint.
What that tells us about Keys as a magical concept and methods of gaining access to places, powers, and whatever one wills is ripe for rumination.
—
Come June 23rd 2022, the day of the operation, half of the herbs still hadn't been delivered. Tracking showed the dread "In transit, arriving late" status, as opposed to an actual delivery date. Suspended in a state of Mercurial purgatory.
"Watch them show up right as we finish…" quothe the Mage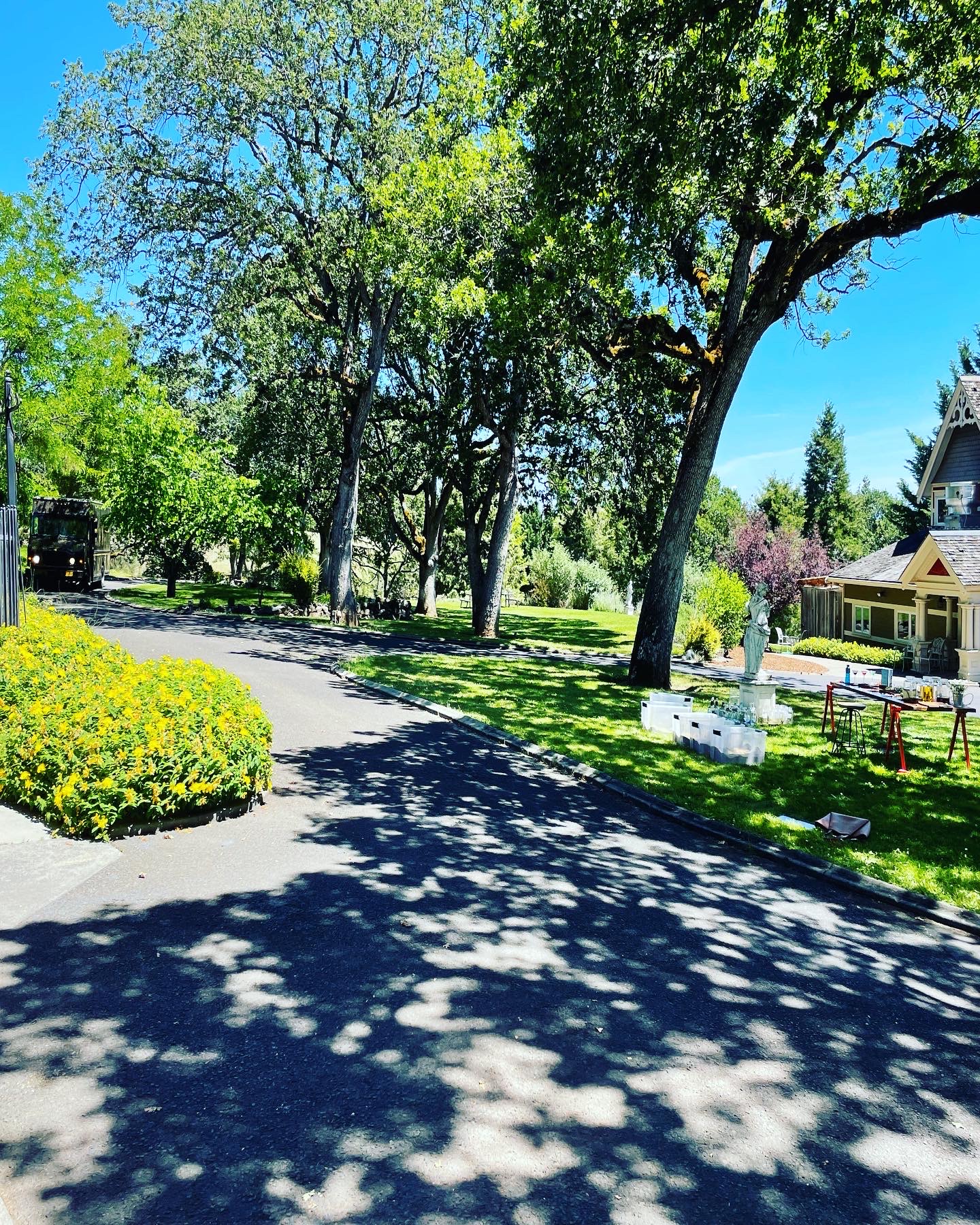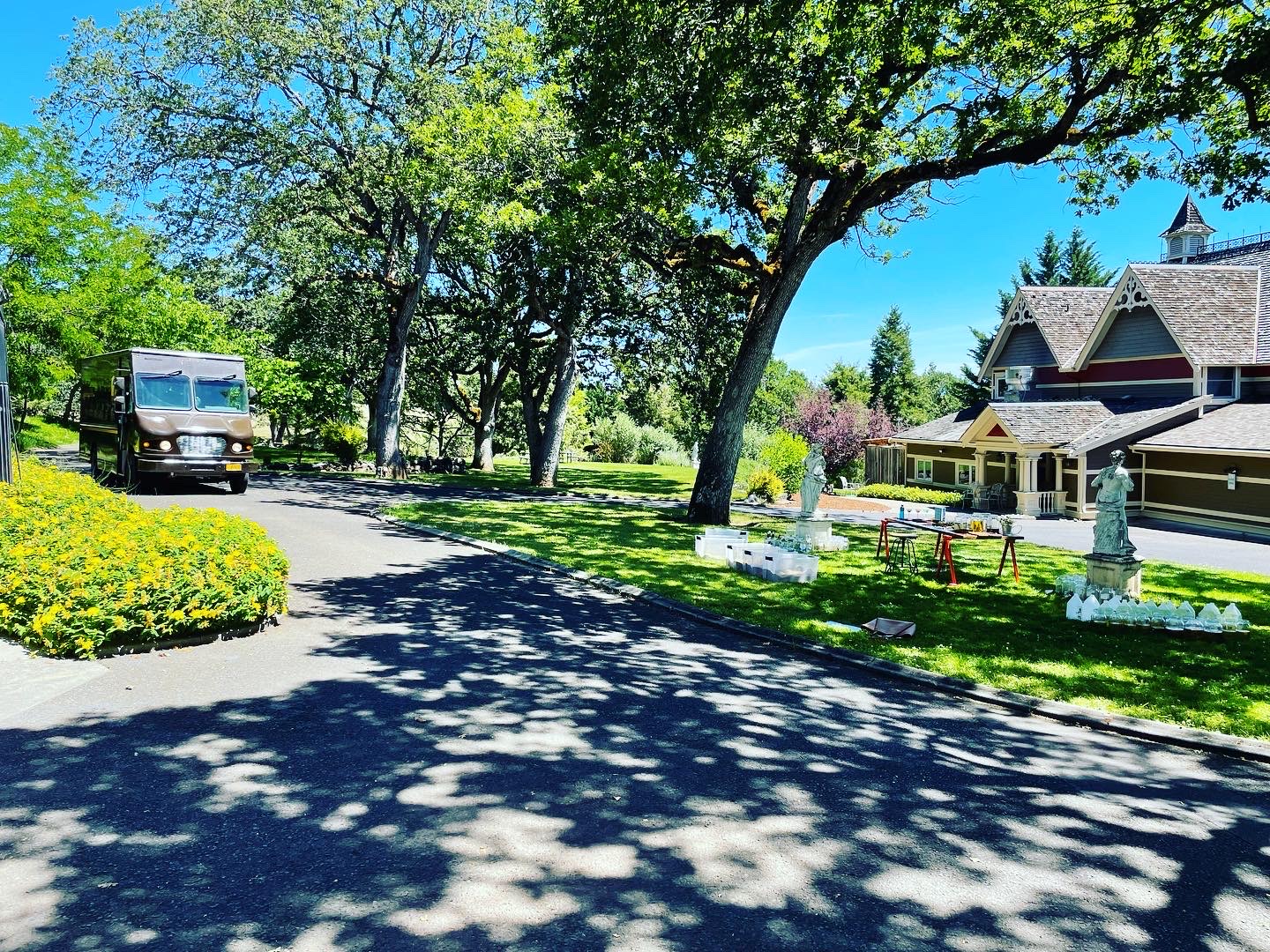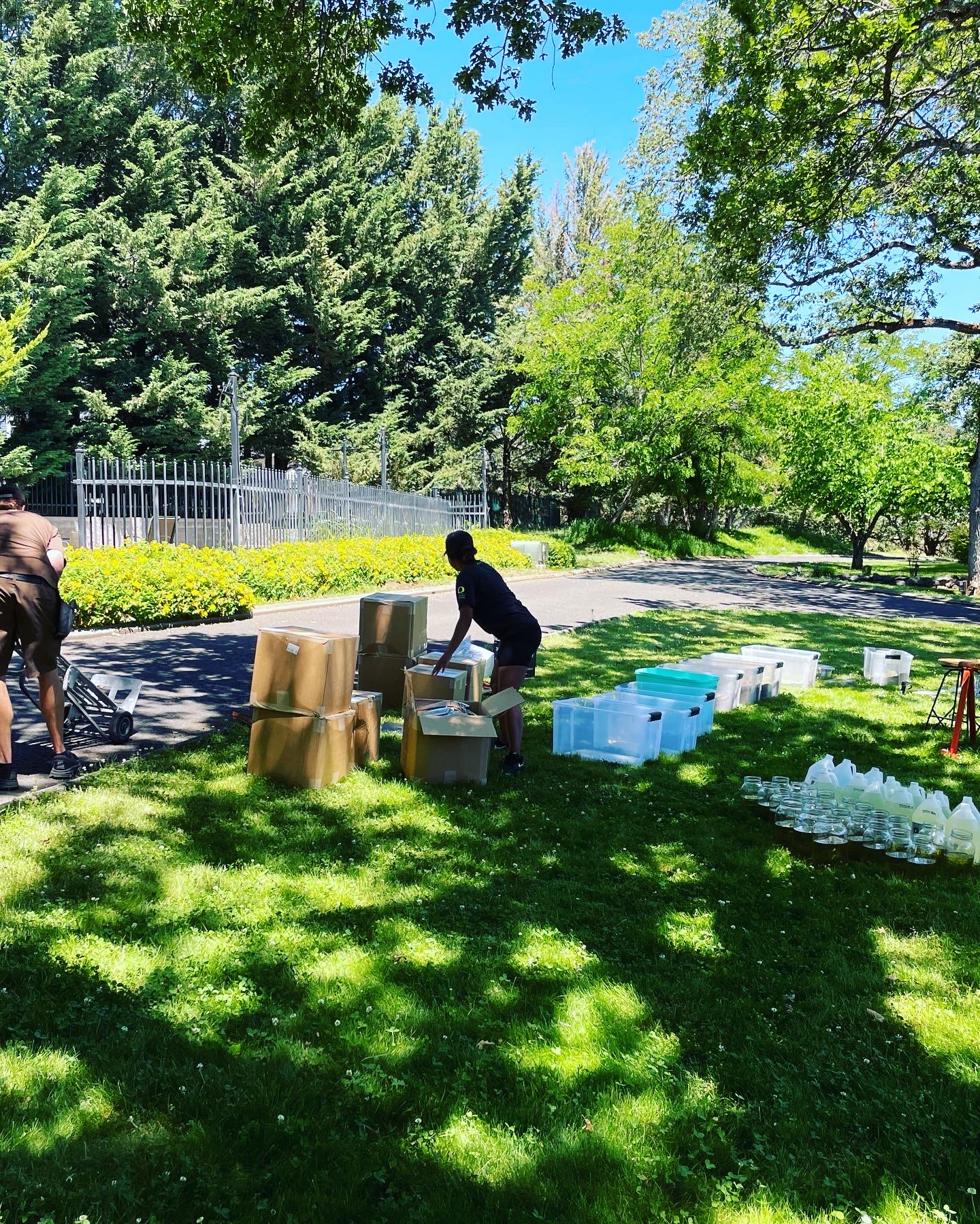 The Way (well, truly, and quite obviously!) Opened, this was the first of an incredible array of synchronicities that confirmed the working had indeed been successful. Needing to incorporate our new arrivals into the consecrated herbal matter was itself the second* major instance of dual processes and twin manifestations taking the place of what is typically one.
Which brings us to Mercury's… eccentric, relationship to numerical associations.
On the one hand, we have The Twins — Gemini's Zodiacal mascot(s).
Twins = two people or things, that are also one. That they are a matching set unifies them as compared to distinctly unrelated entities.
The Two + the One = Three; another number very commonly attributed to our planetary patron, in the form of, for instance: Hermes Trismegistus, meaning Hermes [who is] Thrice Great or Triply Wise.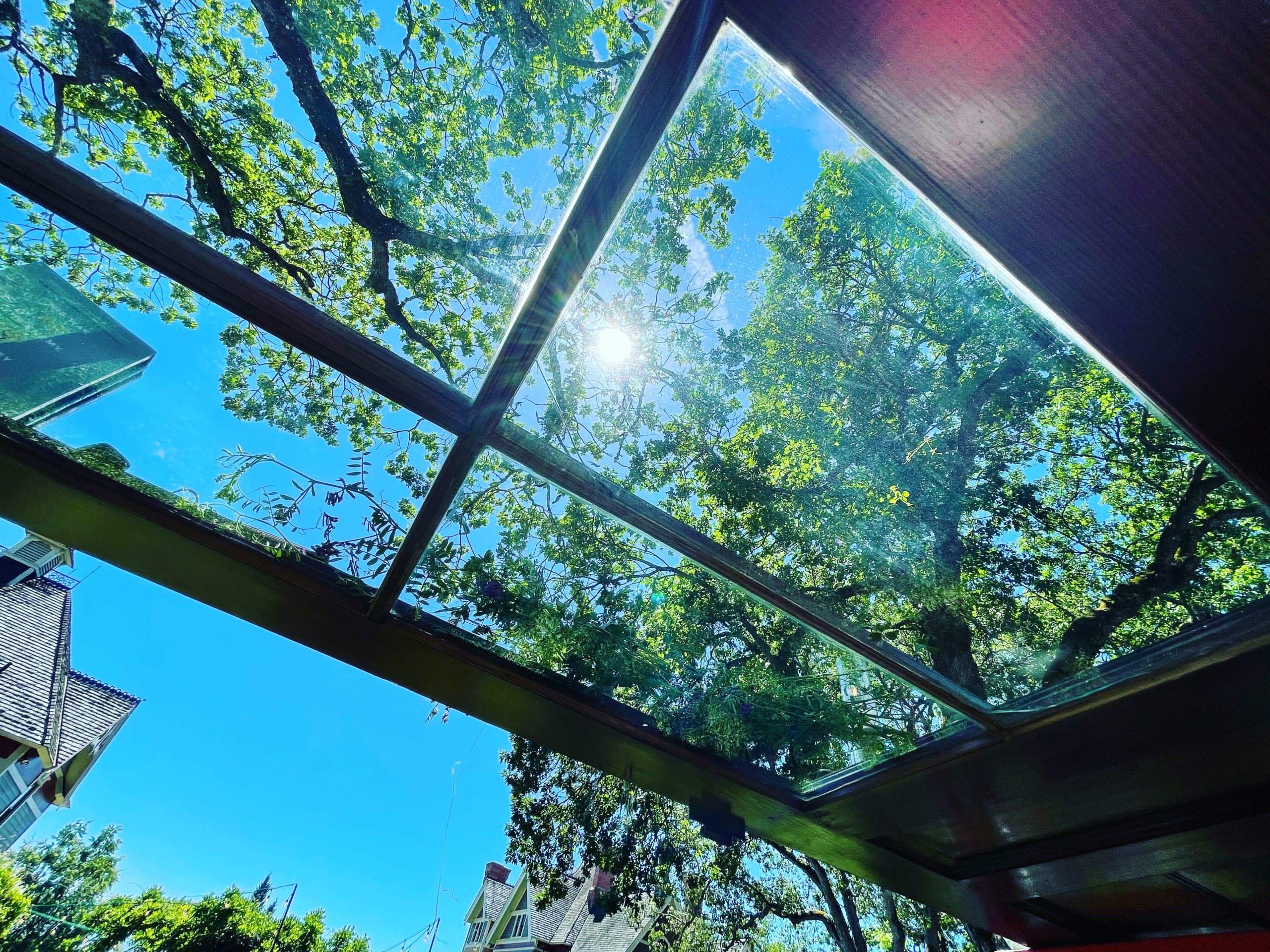 The flow of creation follows: first, there was nothing [the BBV, or the Big Black Void; all-potential and yin-filled fecundity; a Moon so dark she doesn't even exist yet], then, there was the initial spark or big bang [light, heat, sound; the yang-driven impetus; the first Star], followed by whatever other forms that coupling began to generate [rapidly and exponentially no doubt; Mercury; the once and eternal child].
The original quintessential pairing (Adam and Eve #classic) is compulsively and distinctly male and female, because historically and archetypally, the union of Man and Woman (seed + egg) is what produces literal children.
But once creation gets going, it gets WILD! It doesn't need to stay binary any longer (and so it doesn't!).
ALL KINDS of exceptions and permutations begin arising, which aligns Mercury with Queerness as the distinct *3rd* category. The both and/ or, the neither. Otherness made flesh.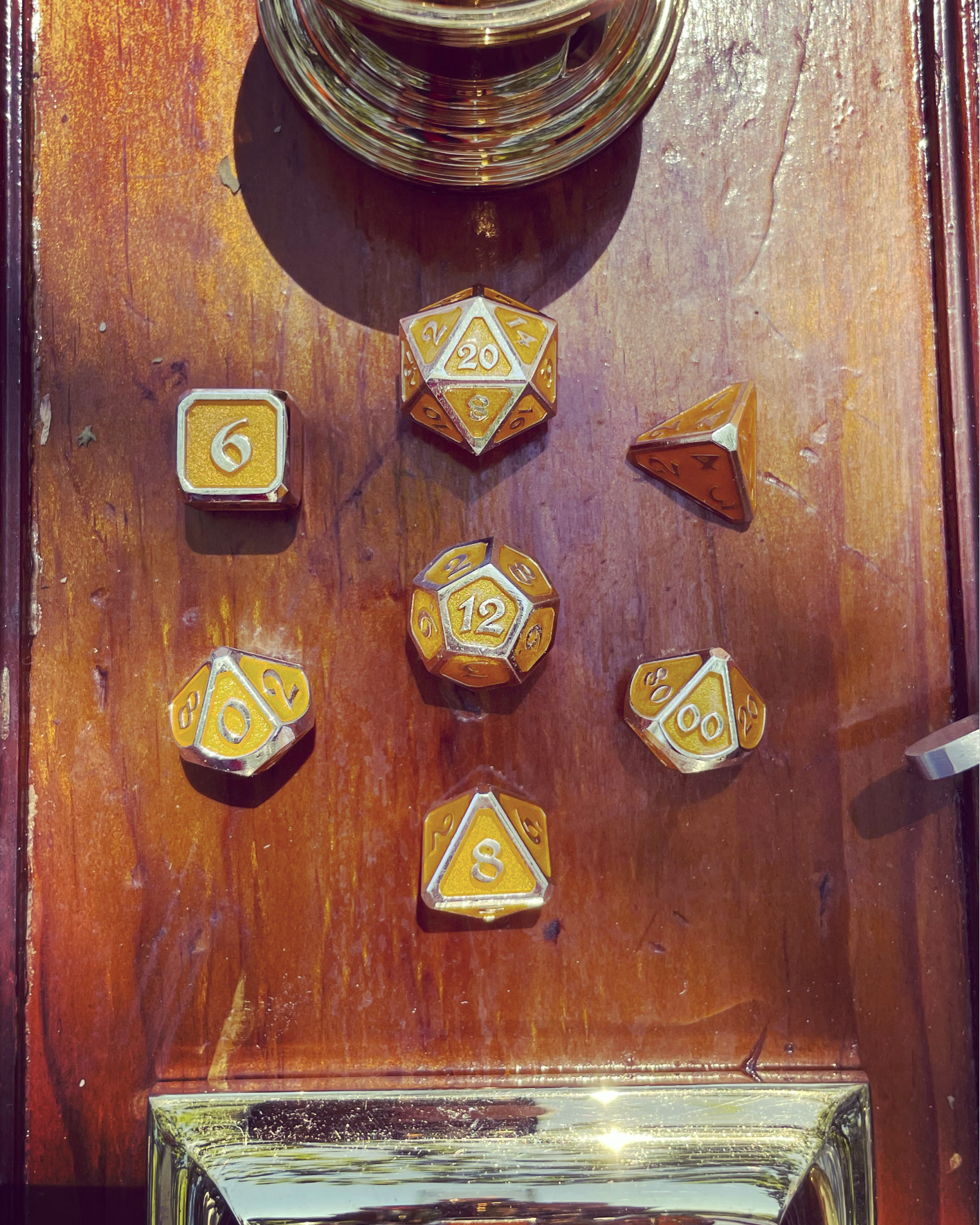 Mercury's astro-magical number is 8 (which is why we collaborated with Tabletop Gems to create Loaded D8 Divination Dice for this series ((after Kit slid into our DMs during pre-production, *not knowing* a set of D&D dice had been on the working altar!)).
Why 8? — there are a lot of reasons, including Agrippa's (Eric Purdue translation, naturally). But the point about Mercury and numbers is that it includes EVEN numbers (the first is 2… the twins…) and ODD numbers.
Mercury rules children between the ages of when they can walk + talk (/start making chaos and relentlessly asking WHY?!), and when the hormones that come to bifurcate the sexes kick in. That's another reason Mercury aligns with gender, or rather, not-gender as a first-principle.
Kids at that age should be kids first and foremost, and in an ideal world, their cares should be about childish things; the need is learning and gaining experience, which is a natural "consequence" of non-directed or gently guided play.
Children are drawn to this series, and it acts as a great counter-balance to stagnancy, obstinance, and age-related inflexibility in all dimensions. It promotes plasticity and youthfulness across the spectrum, including releasing muscle tension and old manners of thinking.
Saturn and Mercury both share this "neutered" quality, but from different ends of the lifespan. Life before hormones kick in and life after hormones… calm tf down. They are, in many ways, counter to one another.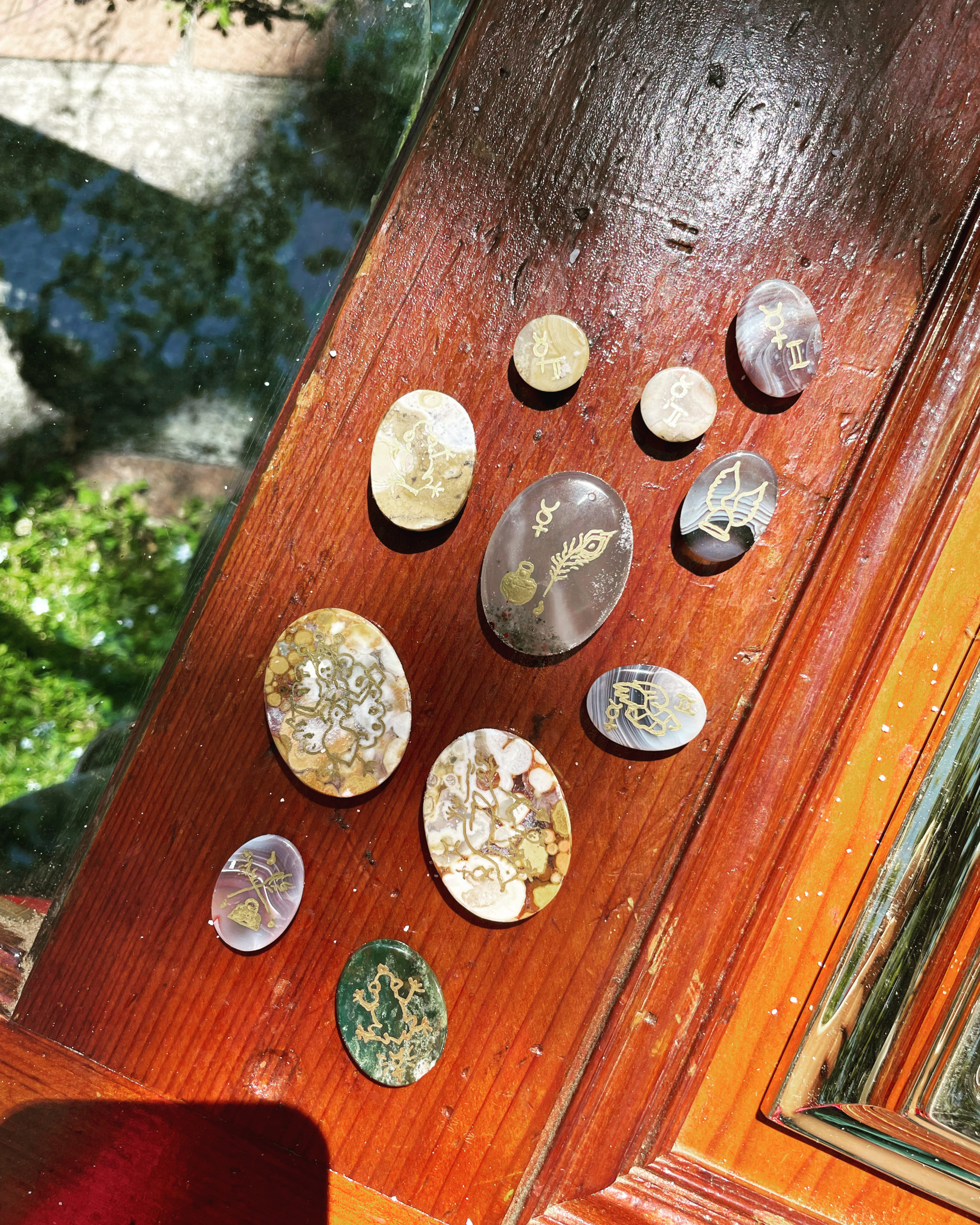 Circling around to something that comes dangerously close to actually discussing this series… Mercury in Gemini talismans + materia serve as free passes for the inner child (and the ever-emergent-Self) to do as it will, in order to find its Way.
It's less responsible and focused than Mercury in Virgo, because its job is to have myriad experiences for the sake of them, rather than having the end-goal of curating something orderly and functional. It's not being judged, or judging itself. It's trying and experiencing and seeing what sticks.
This relates to Gemini being the more primitive, less refined form of Mercury (coming earlier in Zodiacal order), which gives it a super refreshing "low stakes" vibe. In the best way possible.
That didn't work out, omg no problem! Cool experience, my dude! Learned somethin' super interesting. Next!
This is great for learning to take yourself, others, and life's senseless circumstances less seriously, and results in the kind of breakthroughs and power-ups that come as a result of *not trying* for anything specific, or over-producing. The person who spends years desperate for a partner, and 2 days after "giving up", a froggy shows up that just so happens to be Prince (or Princess!… or Princex!) Charming.
[Matthew McConaughey voice] Green light after green light! Wide open roads! Skeleton keys to doors unknown!
Being in flow… Mercury's own Magic…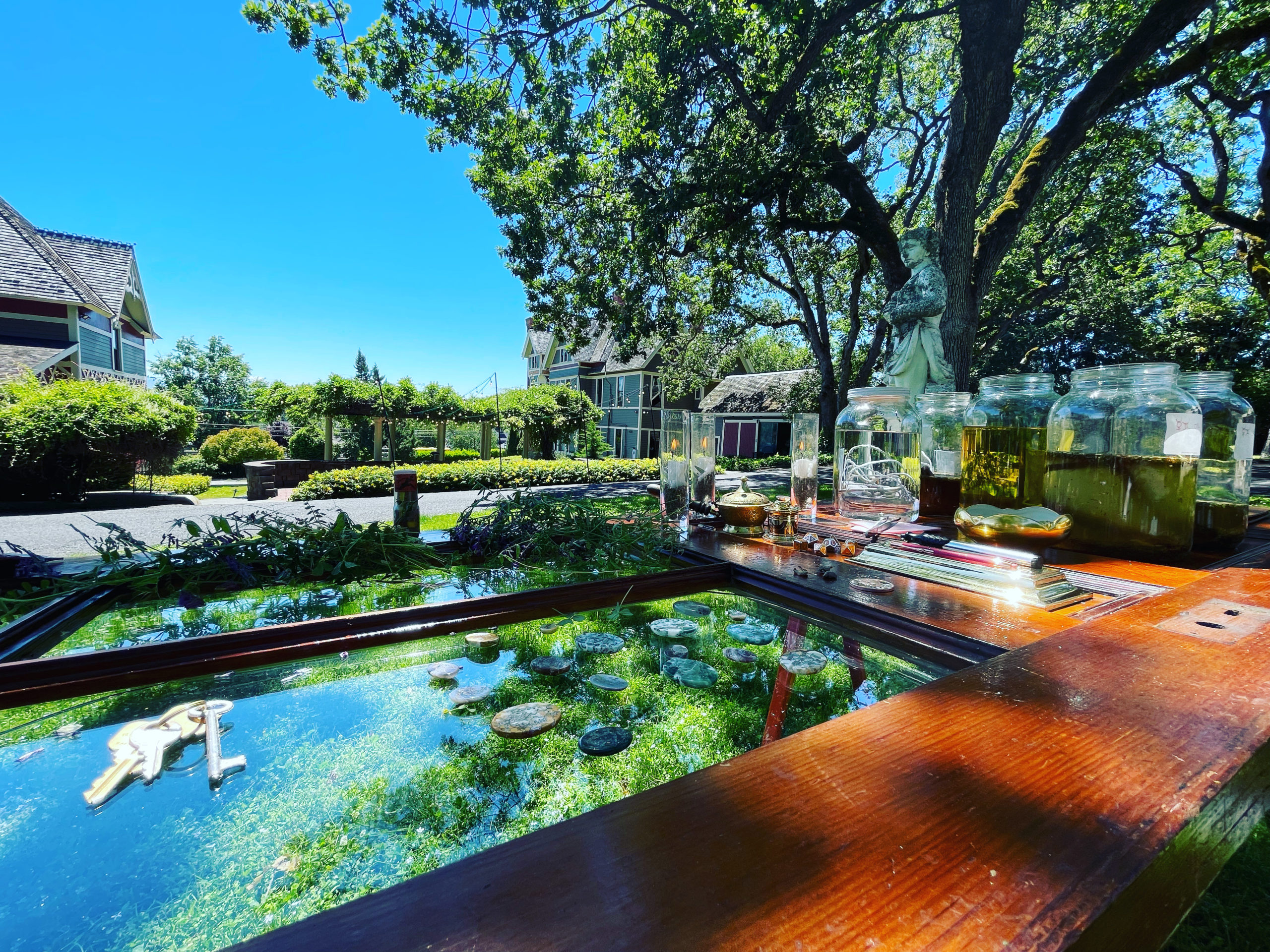 Austin did a little write-up about the election for us. He also has a new website and class downloads! Thanks in no small part to this Mercury in Gemini launch cycle, which has been great for inspiring good ol' fashioned web work. Anyway:
Mercury is in truly excellent condition in this election. The quicksilver planet is at home in Gemini, in the 10th house in both whole-sign and quadrant styles of division. Morning-rising, in a diurnal sign, and in day chart, Mercury is also perfectly in-sect. Furthermore, Mercury is not only in the 10th and ruling it, but is also the ruler of the Virgo Ascendant, giving the fleet-footed planet tremendous authority.
Another trio of factors further support Mercury. Venus is keeping Mercury company in Gemini, offering ease and charm via benefic co-presence. Jupiter is in a sextile with Mercury, providing scope and confidence, and finally, Mercury is itself tightly conjunct Aldebaran, a royal star, granting the swift planet additional power and authority.
The Moon in this election is more waned than ideal. This lack of light is, however, compensated for by its exaltation and a strong, harmonious configuration to the Ascendant.
The Moon is in Mercury's decan, while the ruler of the Moon, Venus, is co-present with Mercury and ruled by them, providing a strong set of linkages between the Mercurial power available and the Moon's capacity for manifestation.
The Dragon's Head and Uranus share Taurus with the Moon, but are in a different mansion, and well beyond a day's motion away, preserving the silver light from corruption, and removed from Venus by sign boundary. The Moon herself is occupied with a tight sextile to the Sun, providing a stabilizing note of solilunar harmony.
The earth-sign rising, Taurus Moon, and Aldebaran conjunction all serve to ground the super-charged Mercury, helping to translate mental motion into effective action and reify thinking into solid plans and processes.
These same factors make our election most excellent for financial applications. It also resulted in an incredibly illuminating interaction with a very knowledgeable, generous, and perfectly rotund cheesemonger(!) at the store the other day.
Other syncs include Austin and I receiving twin(!) book offers from a major publisher during this cycle, which bodes well for those who are also writers in terms of productive engagement with this series. And the craziest door-key experience (the same ones that were *on* the altar!) playing out so literally I've gotta save it for another time when we can share more of the context.
The time-warps and magical manifestations this series brings are almost psychedelic in "reality"-piercing potency.
Forgive this write-up for being scattered but that's MERCURY IN GEMINI, BABY! Get into it! (yuh)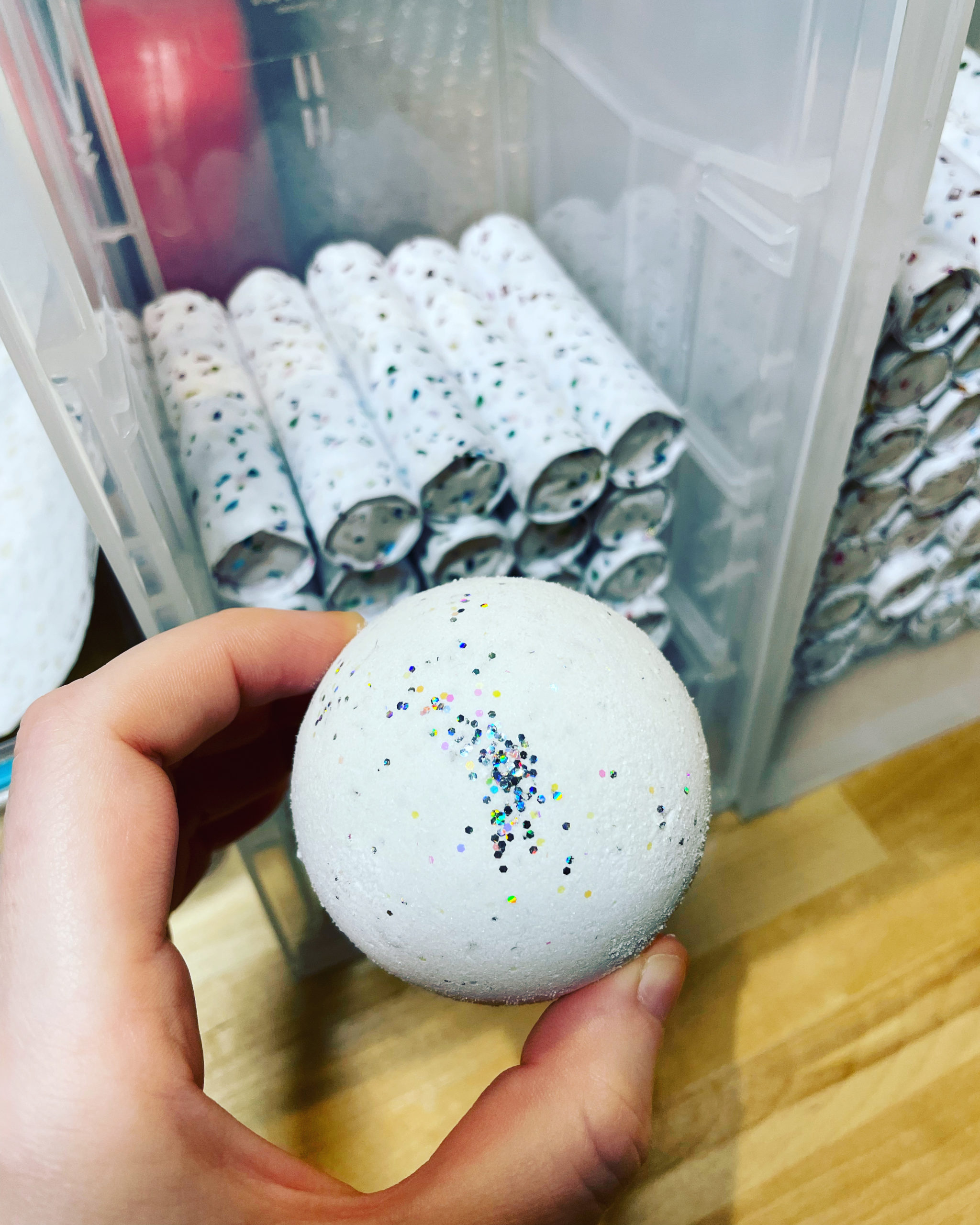 This influence is a pun and sync FACT'RY. Don't blame me when you start mixing colors you didn't used to and randomly bursting into song. LET YOUR INNER CHILD LIIIVE!
This energy is light on its feet, effervescent, and very good natured, fantastic for all the Mercurial™ things, and yet still very capable of being a force for productivity and focus, when supportively channeled. Good for merchant-ing, facilitating transactions, and communications. Tends to show up in twin or duplicate ways, of course.
This one can register as more "wearable" or even "forgettable" once it's going, compared to Exalted Mercury. It's still very strong, but in a less… overbearing or nit-picky way that makes it easier to ride along with, and a more reliably good time.
It's almost a little Quicksilver Tongue, but if Mercury was 10x stronger than all the other influences.
Venus and the Moon lend this charge a pleasant, friendly groundedness rarely held in Air-based elections — but Taurus is much more chill about stuff than Virgo is, so it's a cozy, satisfied Earth that offers a nice counter-balance to the scattered-ness Gemini is prone to.
If anyone is choosing between the two, this is the better investment if more key planets are in Gemini, or Gemini is just a better house for you (1st, 5th, 9th, 10th, 11th). Or Exalted Mercury if the opposite is the case.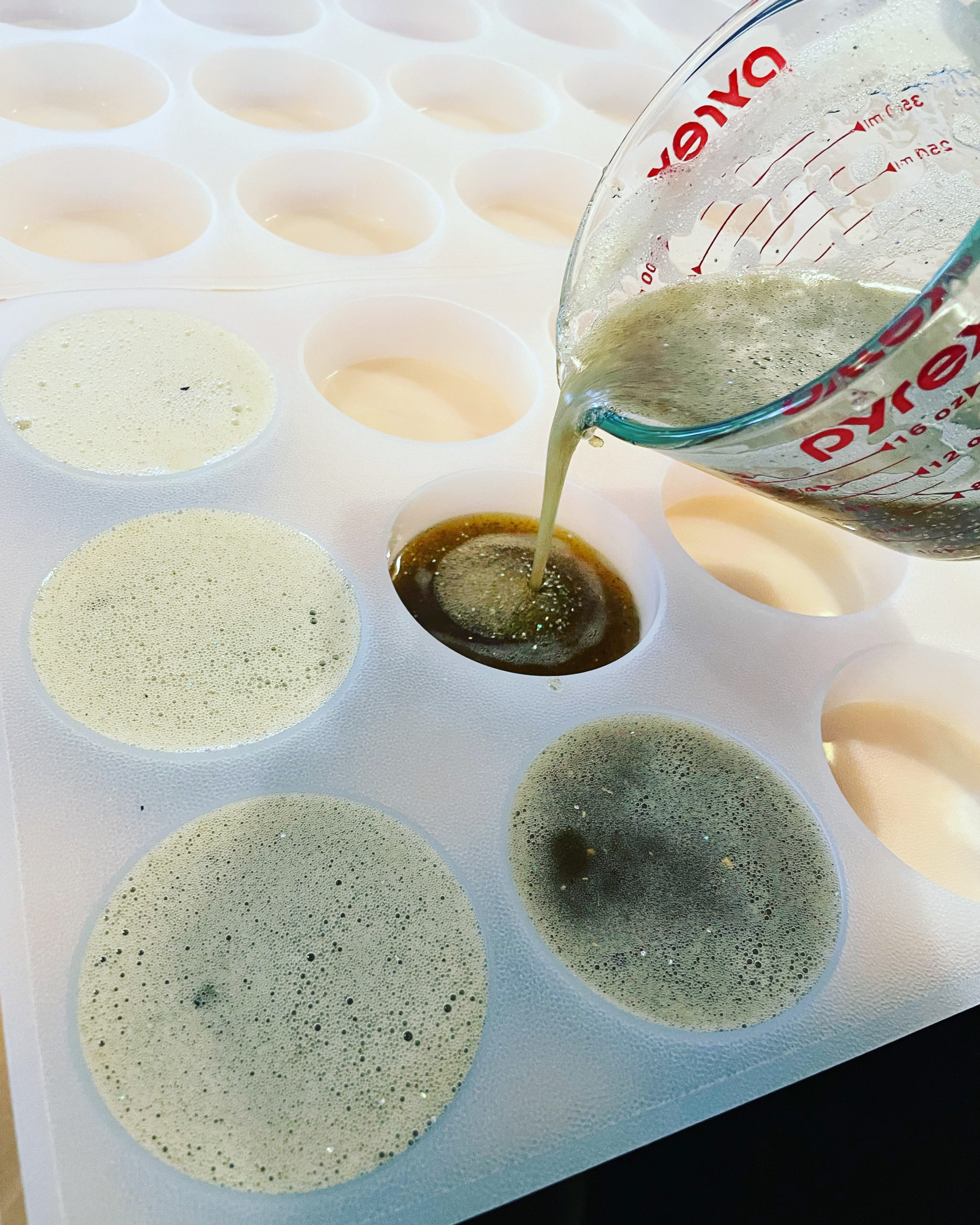 They are both really nice though – it's totally worth having ~both~ for learning more about the differences between how the signs go about things, and for the different lived-experiences they provide.
As far as stimulation goes, Gemini is like coffee — great for some day-to-day pep in your step, a little luck, and very literal AstroGlide with all the Mercurial things life entails, whereas Virgo is like a study drug. Take it with a purpose, to cram info or productivity, but daily use over time can result in more wear and tear.
At the same time, depending on how some people are wired (and what's going on with the natal!), Mercury materia might make them calmer than usual, how stimulants do for those with ADHD.
Can't wait until reviews come in letting us know how it hits!
One little tip, is that sometimes as we're finding our way not everything works out. It's not supposed to! 
Try Locks you encounter — paths that don't seem open to you — a few times, and if it's not working, try something else. Maybe come back to the same lock later once conditions have changed, or once you find new Keys in your revolutions.
Make offerings and pray to Mercury and Mercurial Spirits, in addition to passive use of the materia. Remember that we're always fighting against the currents of natal influences, transits, and whatnot, and that we have to be smart in playing our part and being a good dance partner with the Powers we employ.
Yet… trust the process ; )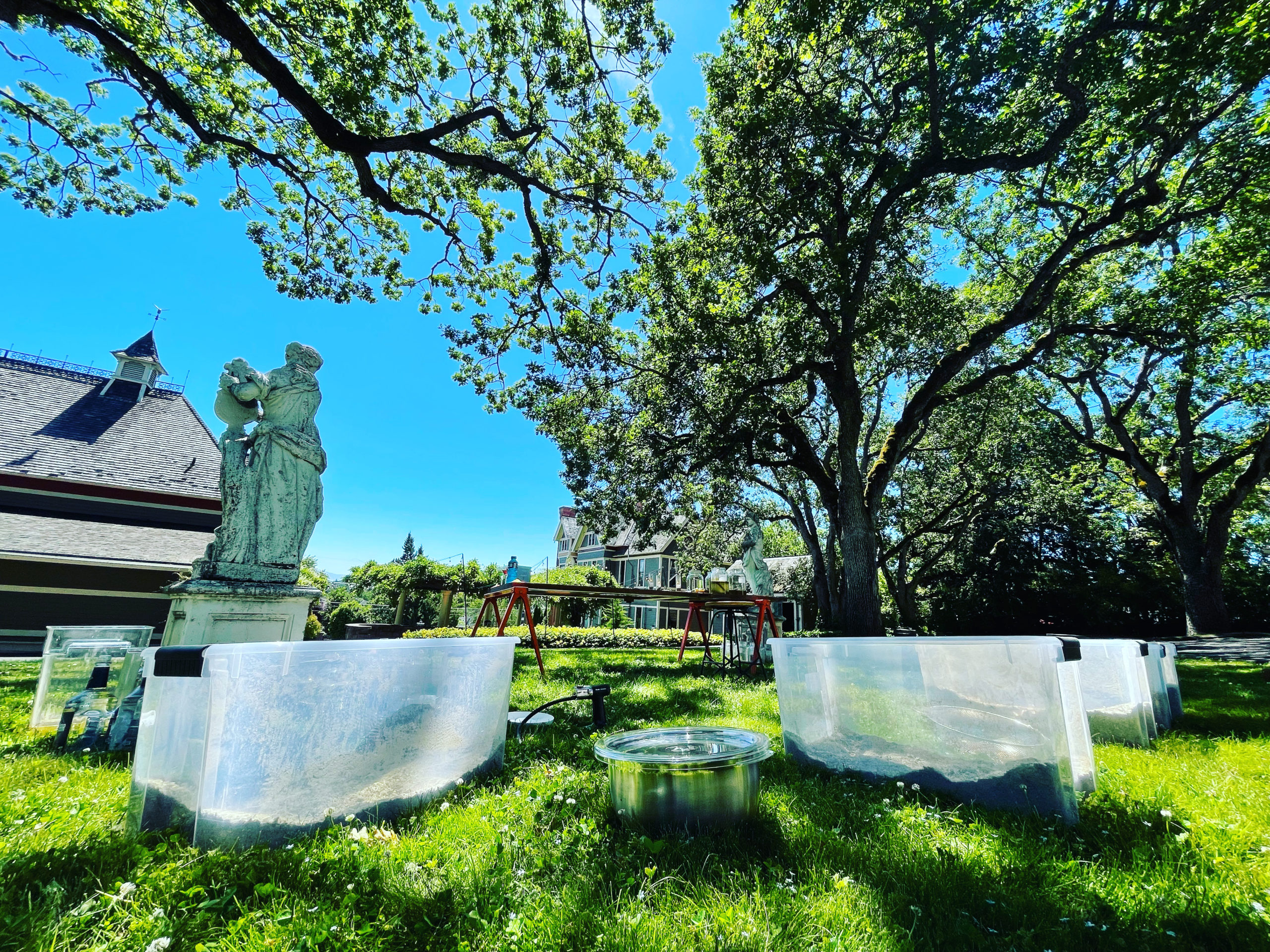 After a relocation hiatus, Black Phoenix Alchemy Lab is BACK with a twin set of talismanic perfumes from the election, and we are over the moon to have the band back together again! Undying love to our friends at BPAL <3 Tony Mack outdid himself once again with these stunning Talismans. It is *so cool* and *such an honor* to feature his incredible handiwork.
To the Team that makes serving our Clients possible, thank you. None of this would be possible without your skill, intelligence, and dedication. You are tremendously appreciated.
90% of the Plus Member orders have already gone out, so shipping begins the second orders start flowing! You'll get an email and a tracking number when yours ships!
For information about processing times and current status updates,
please refer to the Announcements area of the S+ Help Center!
Anointing Oils, Mercury in Gemini, Series

Organic 100% jojoba oil poured over wildcrafted and organic herbs aligned with Mercury in Gemini during the height of our election, fumigated with frankincense: dill, wormwood, parsley, marjoram, bayberry root bark, mullein, skullcap, and seeds of fennel, caraway, and celery. Sour Patch Kid candies, a large copper-alloy Mercury dime, and alloys of white gold (silver + gold) and red gold (copper + gold). Eight yellow opals per mother vessel. Anointing the base of the skull at the back of the neck as a sort of anchor, and then two equal outer points, such as the top of the hands, wrists, bottom of the feet, ankles, or ears and lobes — well, this Power seems to like that! Other nice points include the crown of the head, heart center, and lower back. Revs the mind, quickens the tongue, and lightens the outlook. You may even feel a literal tingle of the tongue following application. A nice low-level daily stimulant, like an energetic cup of coffee. Easy to lose track of operating in the background, but greases the Mercurial gears that so much of modern life depends on. Adds a bit of luck and effervescence to the experience, and is likely to draw money and communications as well. Can also be used to dress candles, anoint objects and petition papers, or in any way magical Oils are oft' employed! Offered in a 1/2 oz Standard Vial (with optional dropper cap kit) for $72, 10 ml "flawless glide" Steel Roller for $55, both with keepsake opal and variegated blue leaf, or adorable 5 ml Mini for $26.

$

26.00 –

$

72.00